Enjoying Australia While We Can't Travel Abroad
Enjoying Australia While We Can't Travel Abroad

International travel is an experience everyone should have. Learning about other cultures and seeing what life is like in different parts of the world can be truly life-changing.
But, due to the pandemic, international travel isn't an option. Still, we are no longer in lockdown and can get out and about. So, how about we grab our travelling bags and see more of our home country?
In a huge place like Australia, there are countless benefits to travelling within our own borders. Here, we're exploring a few reasons why travelling in Australia is still worth it.
Better for the Environment

Sustainability is increasingly important and staying closer to home is often the more sustainable choice when compared to travelling abroad.
Flying long distances uses a lot of fuel and pretty much every flight out of Australia fits in that category. Perhaps some of the only good news about the current international travel restrictions is the reduction in carbon emissions with so much less air travel.
In December 2019, 4.04 million passengers travelled internationally in and out of Australia compared to only 79,390 in December 2020 -- a 98% decrease. That counts for a lot in terms of carbon emissions.
Plus, when you travel locally, you're supporting local businesses and can even meet with the makers, artisans and suppliers themselves. By buying local, Australian-made products you're helping to encourage the local economy, which in turn supports the sustainability of these local areas.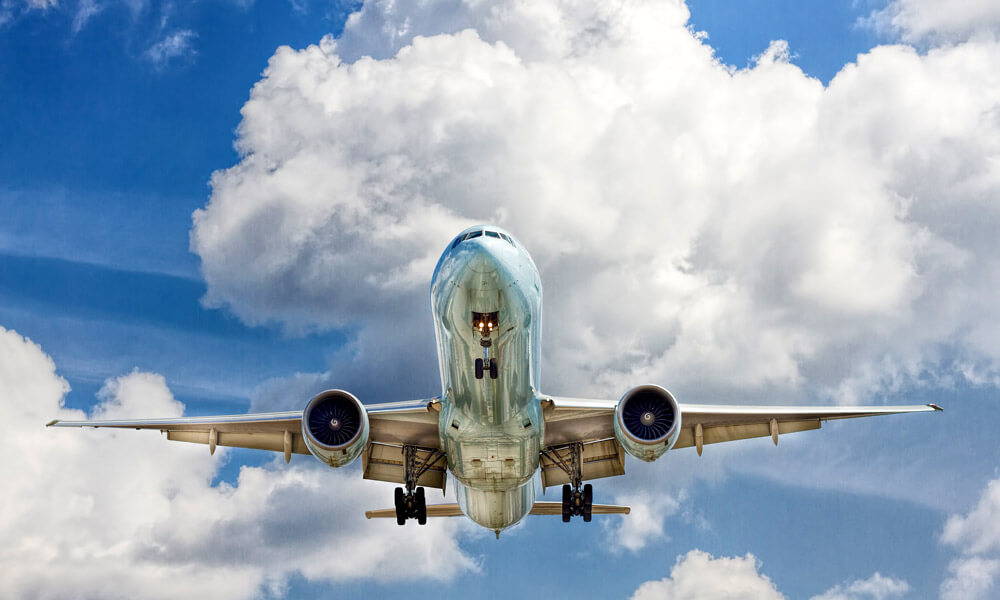 With Australia being so isolated, travelling to most other countries requires full days of transport. That's quality time wasted that you could otherwise spend enjoying your Australian destination.
Even if you flew all the way from Sydney to Perth, you'd get there in less than five hours. Plus, you'll be way less jetlagged, giving you more time to actually explore when you get there.
So, even though we can't travel abroad for a while, all the time you'll save by staying in Australia is definitely a plus.
On top of saving time, domestic travel means also saving money. You'll be able to travel more often than you would if you had to save up for an occasional international getaway.
By travelling within Australia, you can take a trip every few months (or more).
Spend a few weekend at the beach over the summer with just a weekender, head to the snow in the winter for some skiing, explore the bush for some peace and quiet, or head to a city you've never been to.
Australia has so much to offer, and chances are you've barely scratched the surface of our incredible home. And when you do start travelling closer to home, it means you can do it more often!
When you travel throughout Australia, another bonus is having more flexibility with the itinerary. Since most Australian destinations will have the same cultural norms as whichever city you reside in, it's a lot easier to just go with the flow.
On the flip side, when you travel internationally, it takes a lot more planning to make sure you know where you'll be going, how long you'll be there, which suitcase to bring, and what exactly you should do each day.
When travelling abroad, you might not have mobile service when you get there and if you're travelling to a non-English speaking country, it makes sense that you won't want to leave anything to chance.
But, when you travel through Australia, there's more room for spontaneity. Want to leave right away? Grab the packing cubes! Want to stay an extra day? No worries, we'll just drive home tomorrow. Raining on your beach holiday? Let's pack up and get going now.
Travelling in your home country, especially by car, means extra flexibility. So, grab your backpack and see what the day holds.
Appreciate Your Home Country

Last, but not least, travelling throughout Australia allows you to truly appreciate everything that our home country has to offer.
Many Australians head overseas without ever having explored beyond their home state. With so many different landscapes, from the bush to the beaches to the mountains, it's impossible to get bored exploring Australia.
Perhaps you'll take a road trip along the coast. Maybe you'll pick a new city to try out every month. However you choose to do your domestic travel, it's a magical opportunity to embrace your Aussie pride.
So, what are you waiting for? Book a local trip and let's get packing! Need supplies for your trip? Shop our full collection of travel bags and packing organisers today!
---