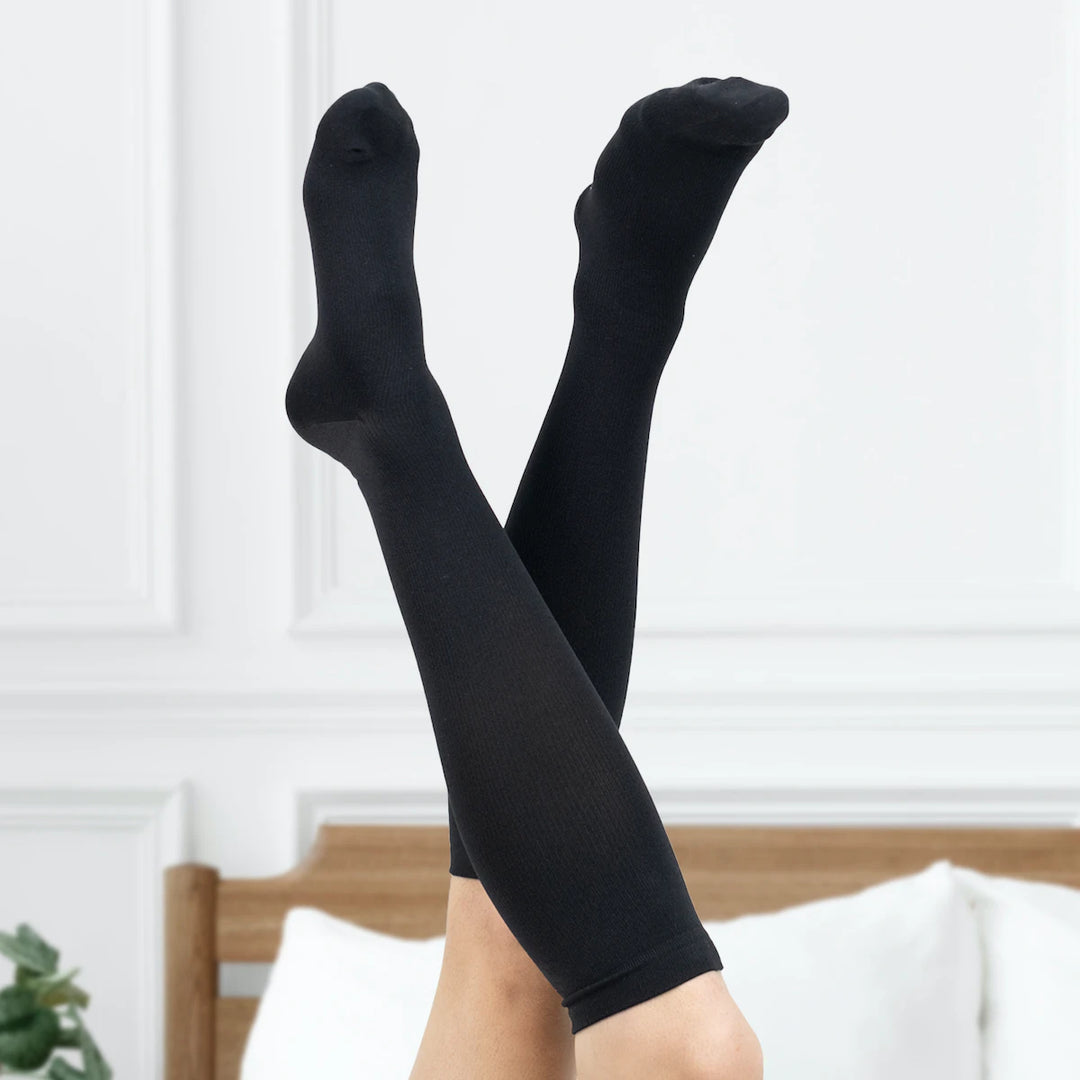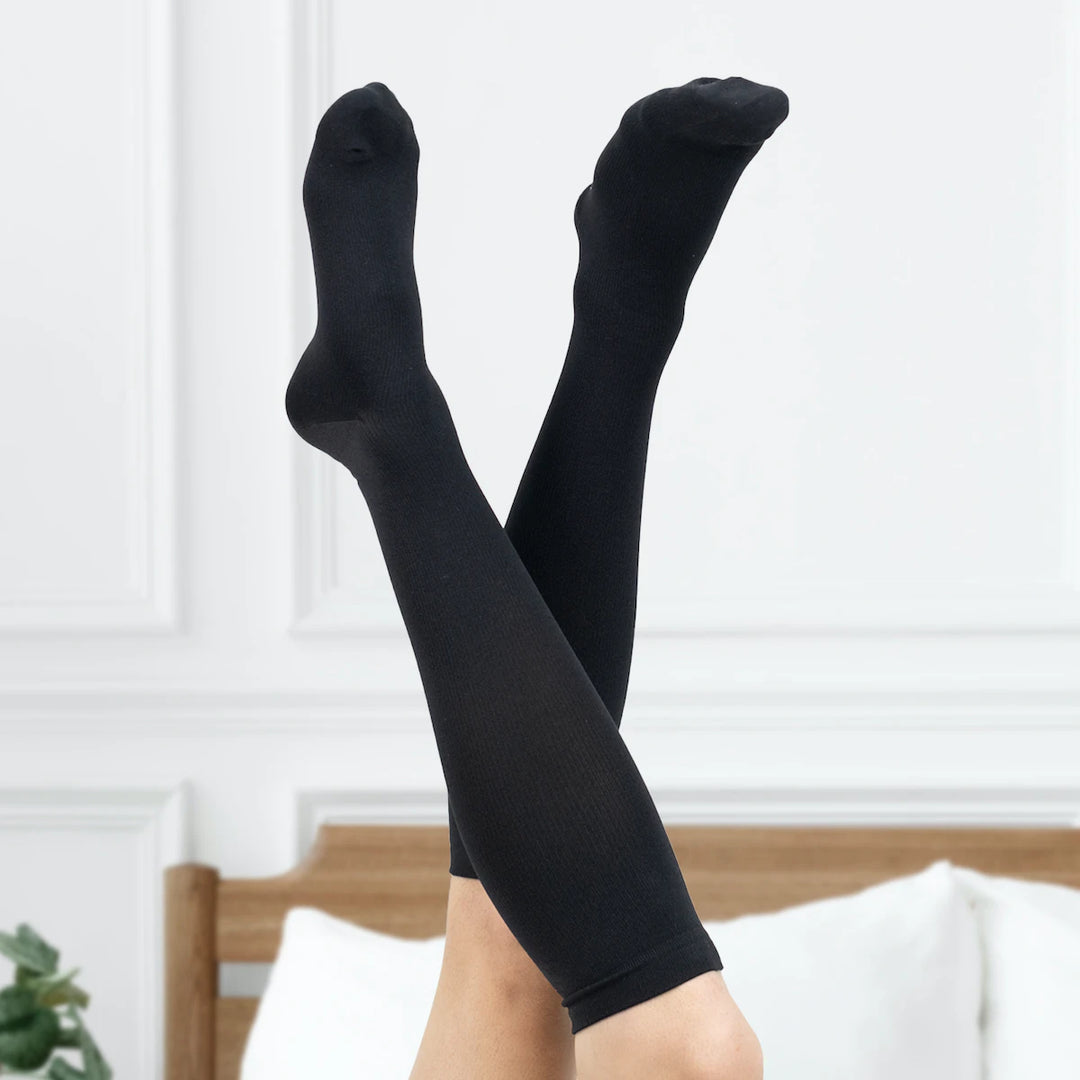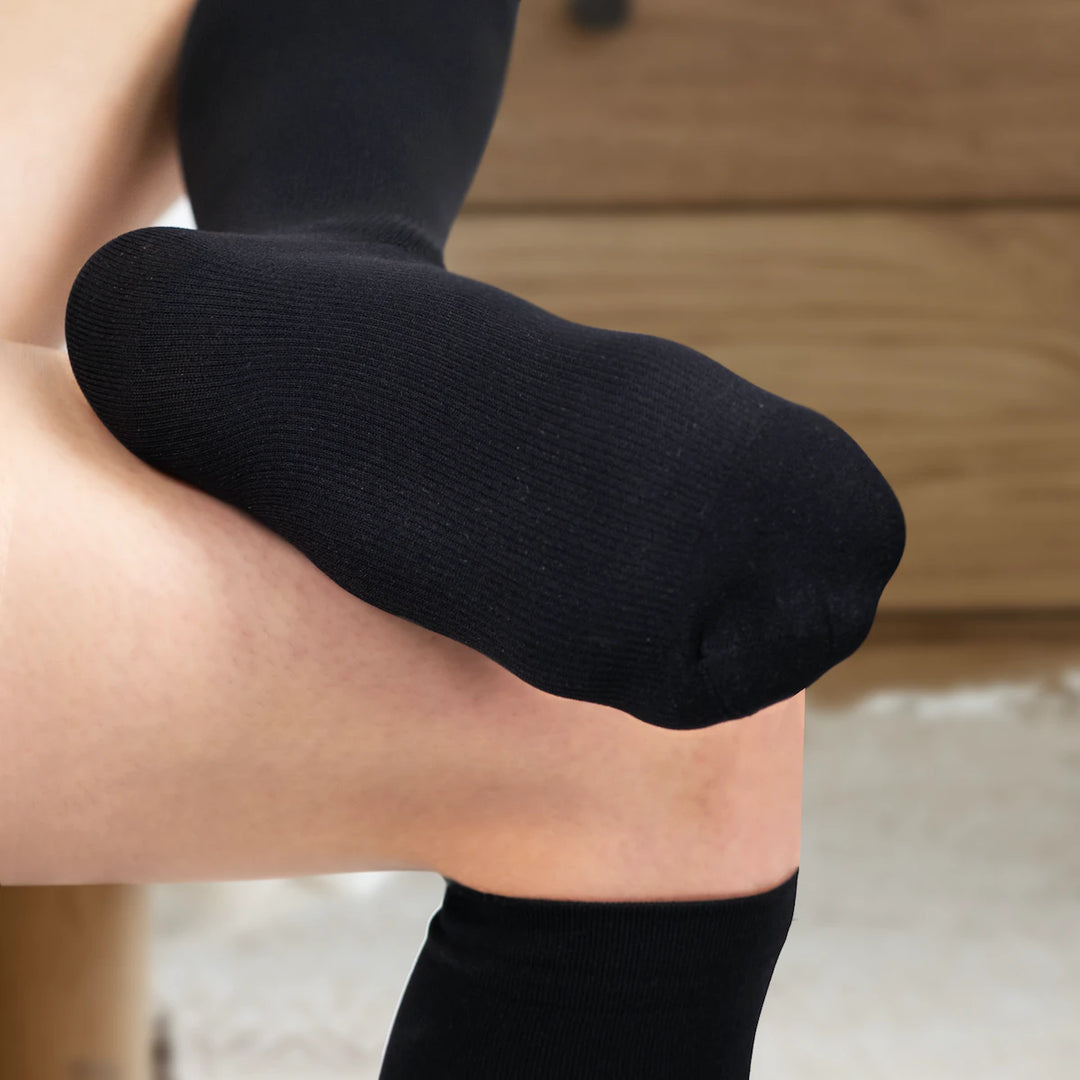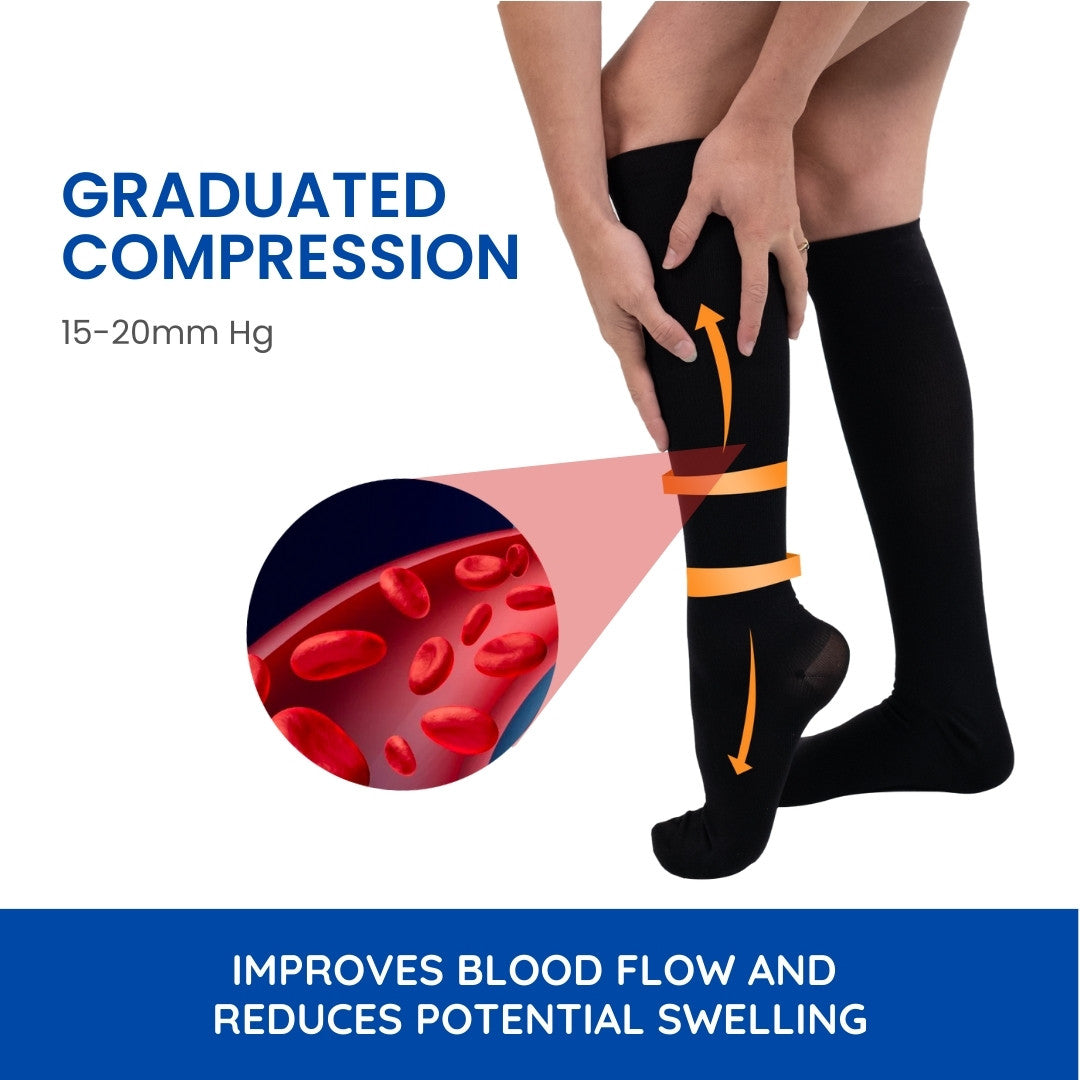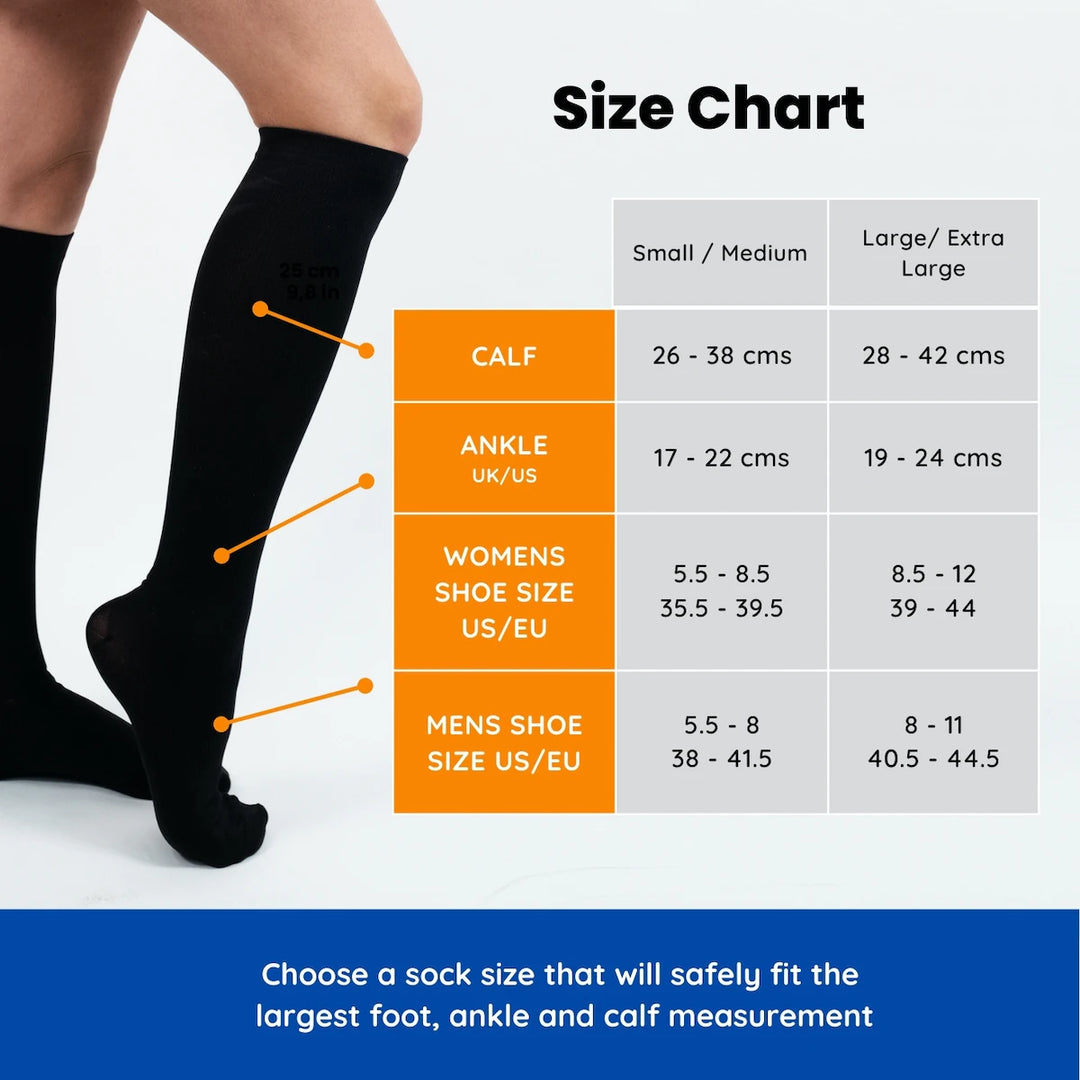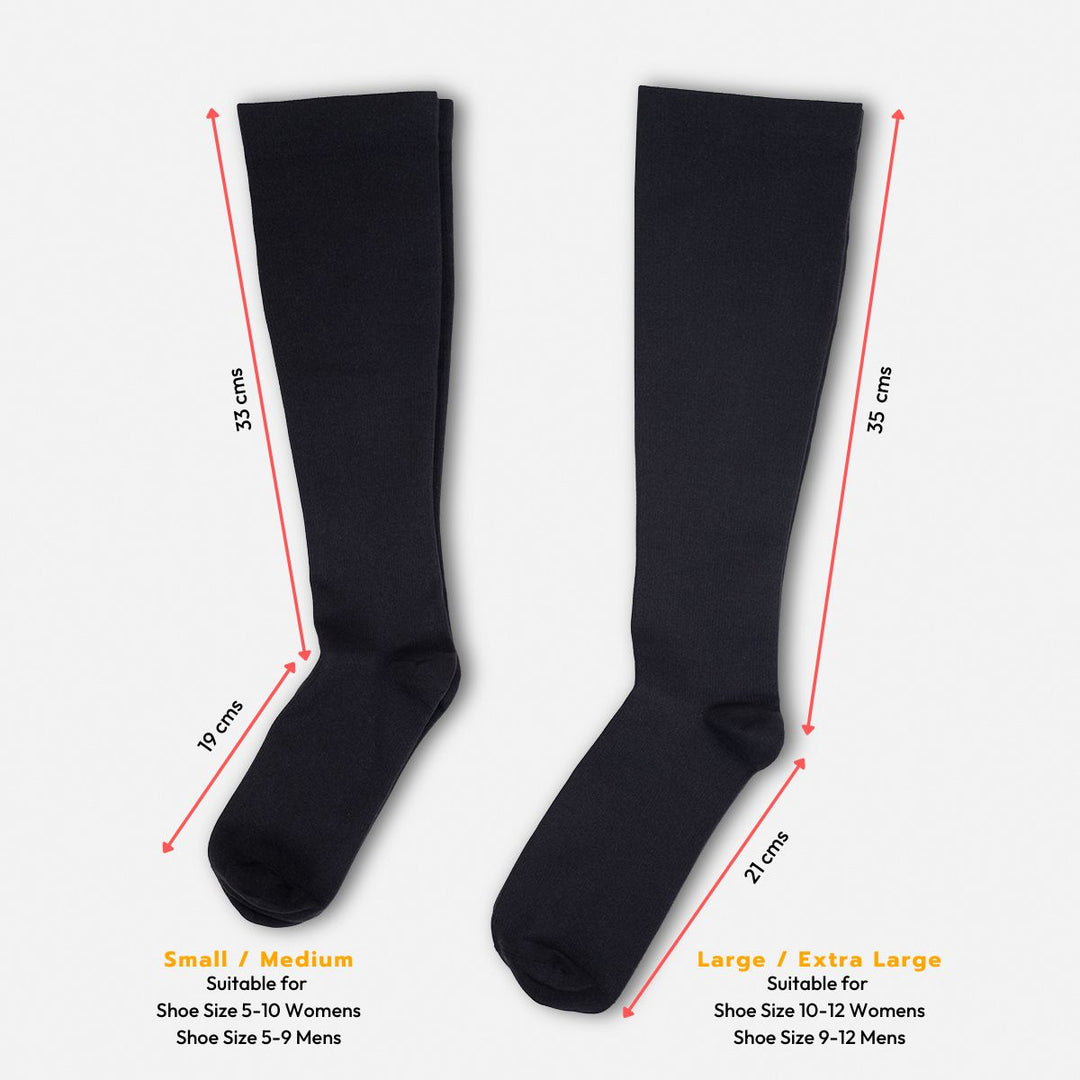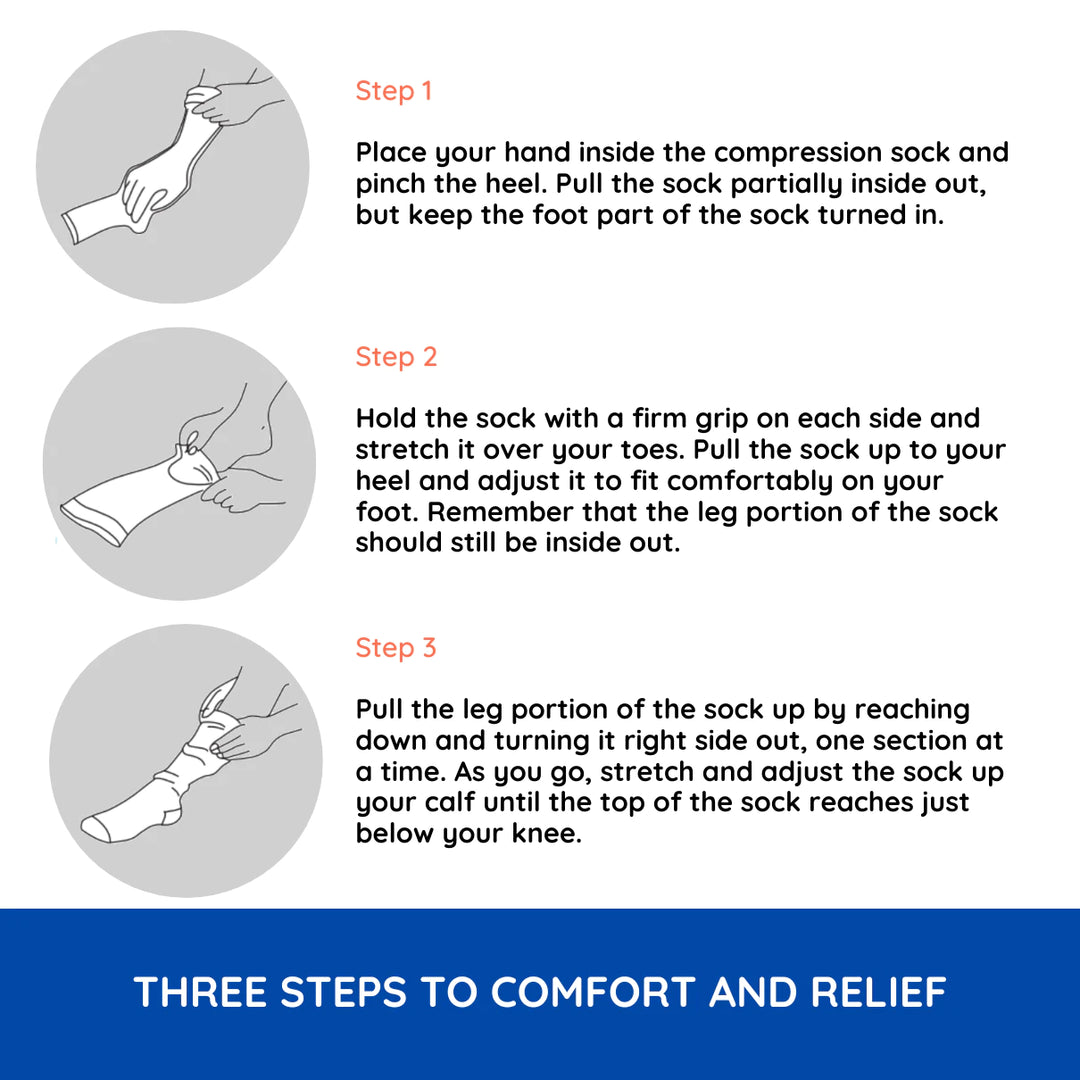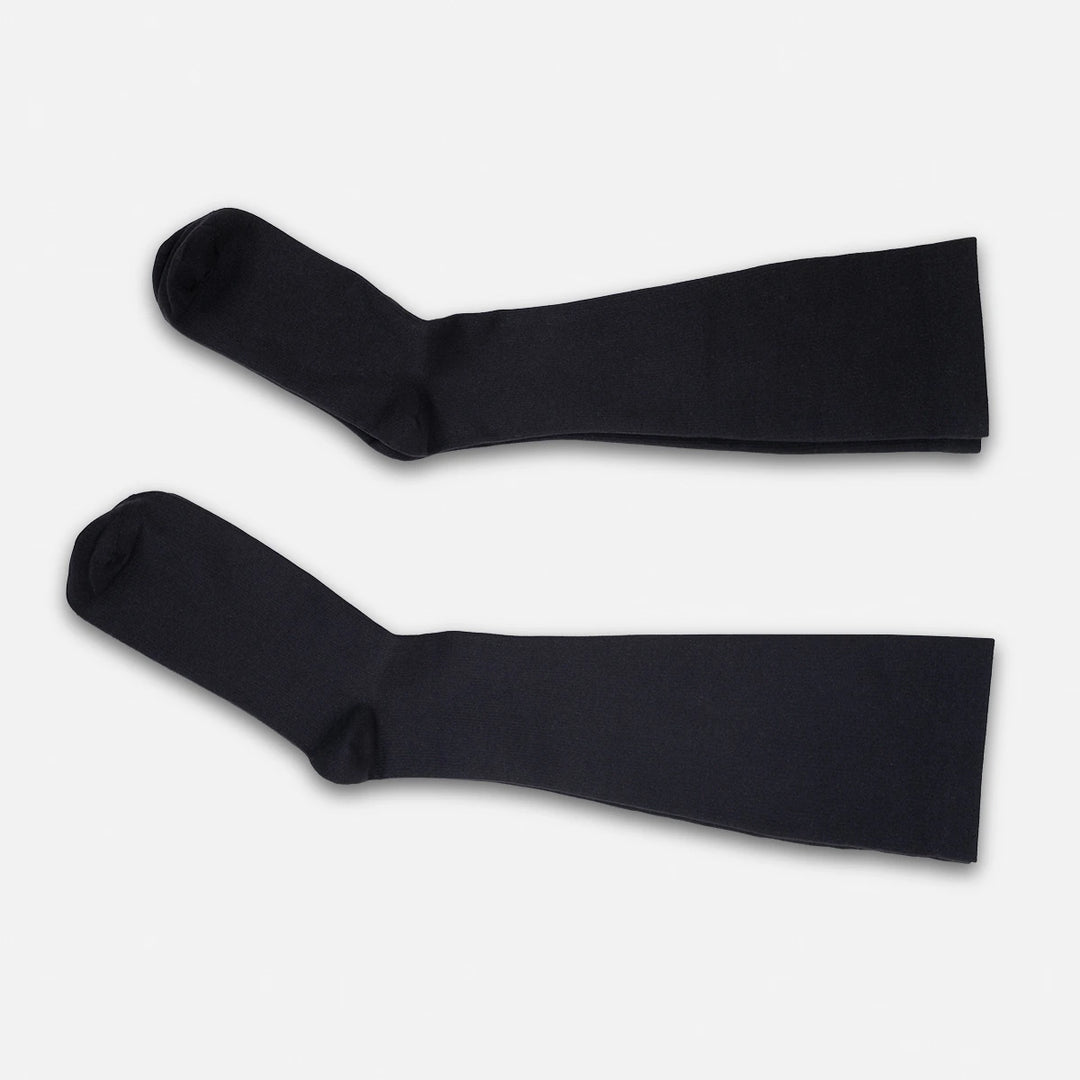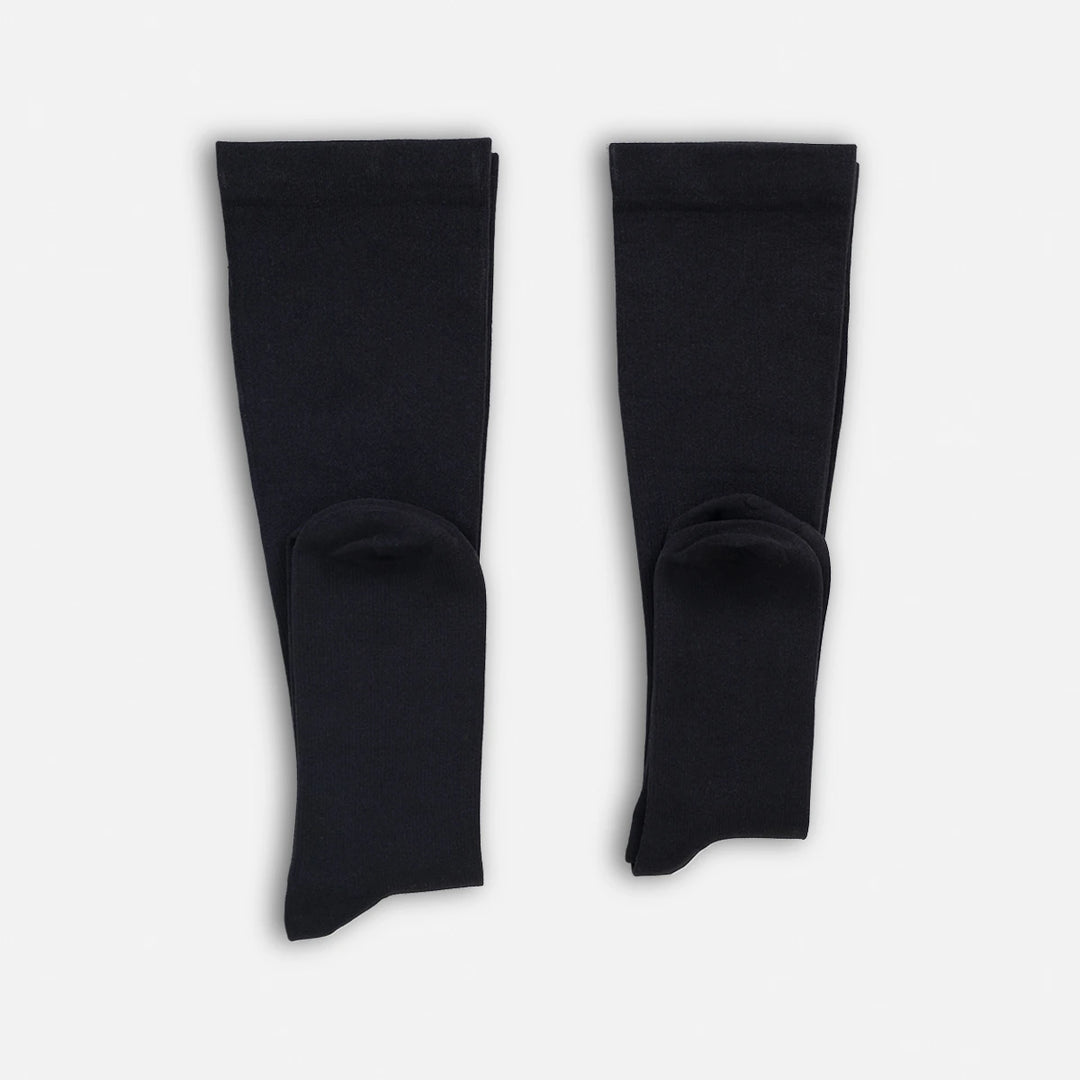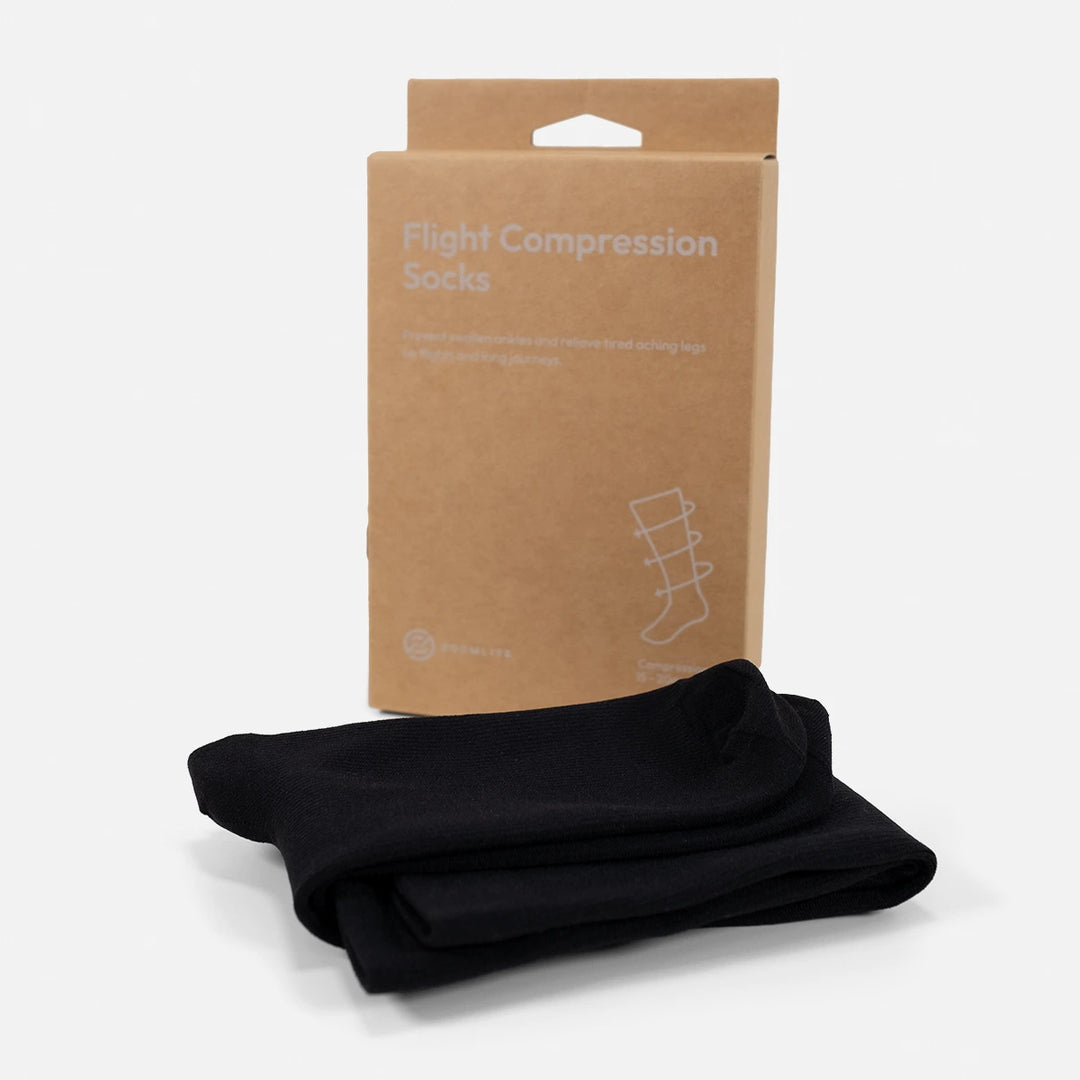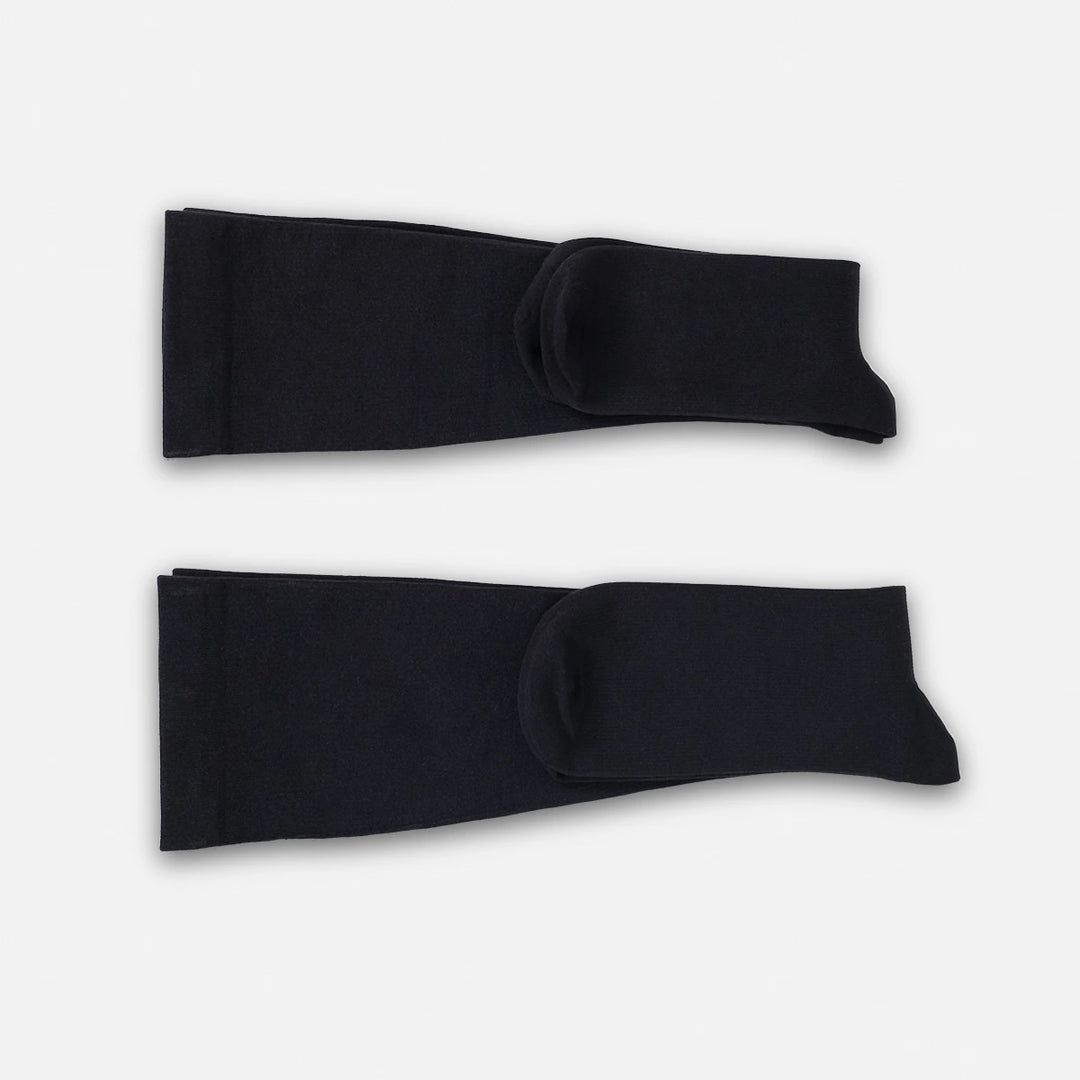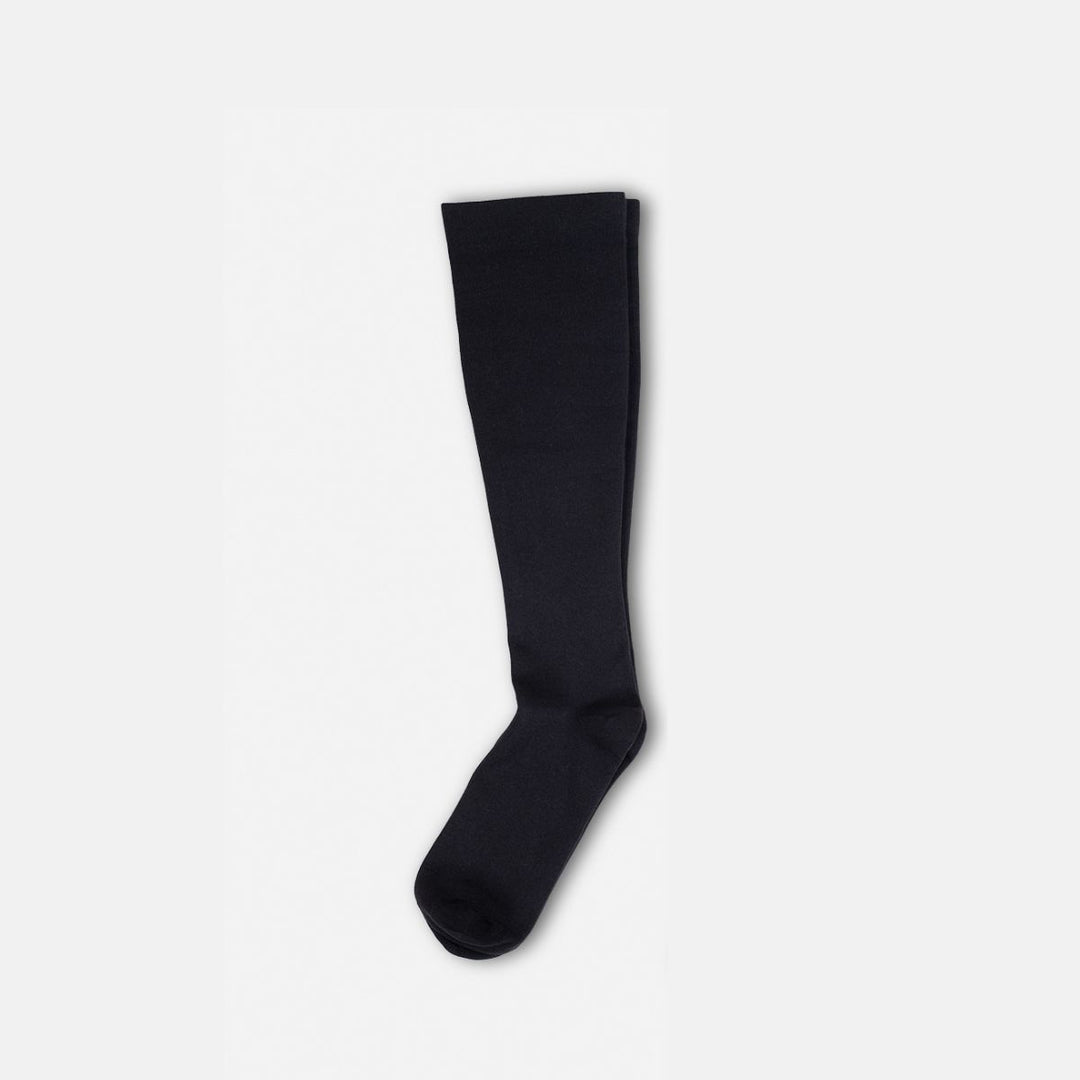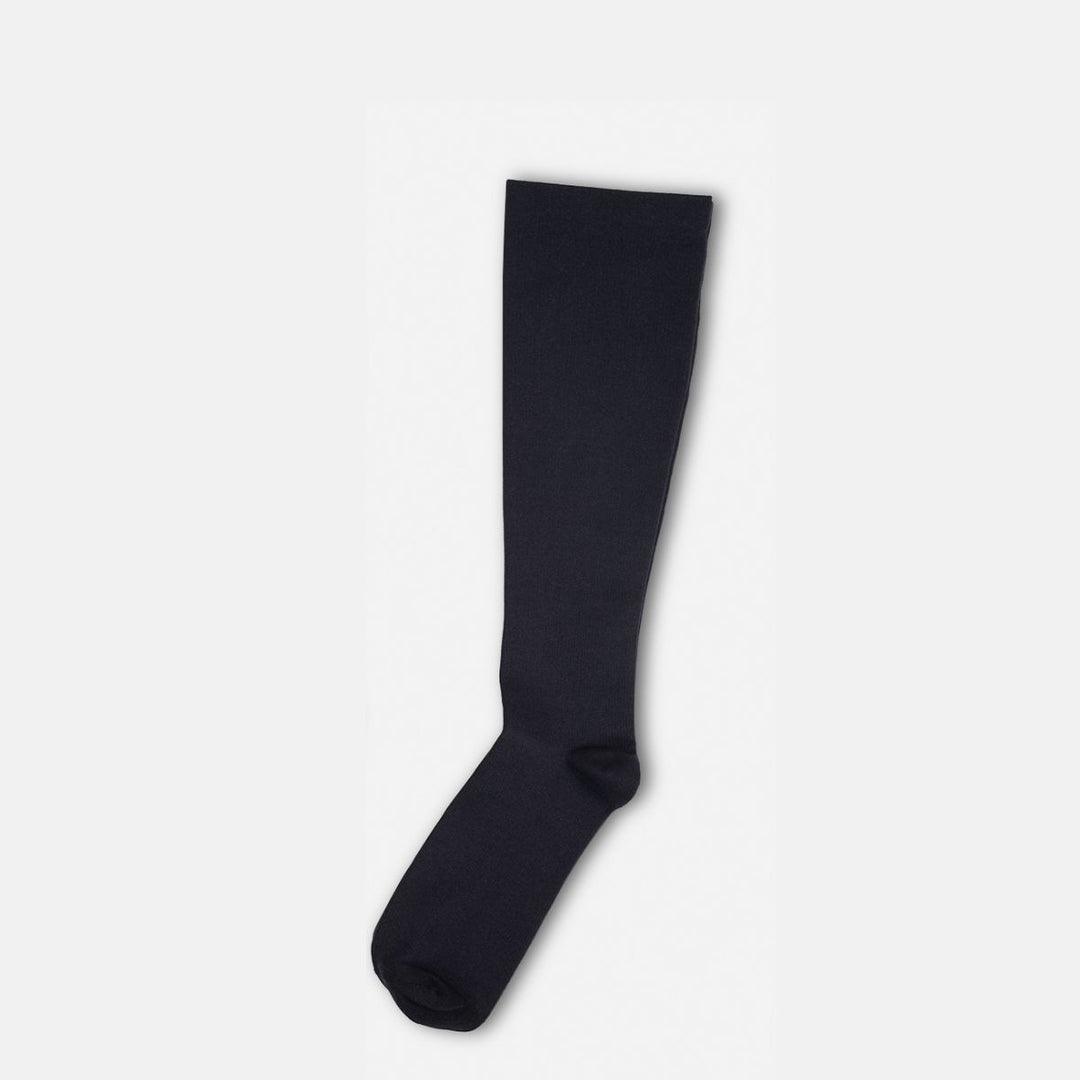 Flight Compression Socks
In stock, ships from Melbourne in 1-2 business days

Free Shipping over $70, AU & NZ. We ship worldwide.
---
Anti-DVT Black Flight Socks
Help to prevent swollen ankles and tired aching legs
Seamless friction free seams
Stays in place and does not slide down
UNISEX with two size options
Looking for a way to make your next flight more comfortable and reduce the risk of developing deep vein thrombosis (DVT)? Look no further than Zoomlite's travel compression socks. These luxurious and comfortable unisex socks are designed to promote healthy blood circulation and oxygen flow, reducing swelling and providing energizing support for improved foot and leg comfort, performance, and endurance.
But the benefits don't stop there. By applying gentle pressure to your legs, compression socks can also help prevent blood clots, particularly during long periods of inactivity such as on a flight. They can also help to reduce the risk of varicose veins and spider veins, which can be a common issue for travelers. And for those who suffer from tired, achy legs or swollen ankles, these socks can provide much-needed relief.
In addition, wearing compression socks during a flight can also help to regulate body temperature, keeping your feet and legs warm on chilly flights or helping to prevent overheating on warm ones. And with their moisture-wicking and breathable properties, these socks can help to keep your feet dry and comfortable even during long flights.
Overall, compression socks are a simple and effective way to make your next flight more comfortable and reduce the risk of developing serious health issues. Give Zoomlite's travel compression socks a try and experience the benefits for yourself.
Note: For Health and Hygiene reasons we do not accept returns or refunds on flight compression socks unless they are faulty and within warranty.
Graduated Compression - 15-20mm Hg

UNISEX - Two size options available

Beneficial - promotes blood circulation and oxygen flow preventing fatigue

Support - Form fitting, lightweight, and breathable fabric provides stability regardless of activity

Comfortable -Breathable material maintains comfortable temperature
Dimensions:

SMALL /MEDIUM (Ankle Size - 17-22 cms, Calf Size 26-38 cms)

Women's shoe sizes - 5.5-8.5 US or 35.5-39.5 Euro
Men's shoe Sizes - 5.5-8 US or 37.5-40.5 Euro

SMALL /MEDIUM (Ankle Size - 19-24 cms, Calf Size 28-42 cms)

Women's shoe sizes - 8.5-12 US or 39-44 Euro
Men's shoe Sizes - 8-11 US or 40.5-44.5 Euro

Weight: 60 - 70 grams
Material:
Warranty: 1 year warranty against manufacturing defects covering materials and workmanship
Origin: China
Compression socks apply pressure to the veins in the legs to aid blood circulation and prevent swelling, pain, and fluid build-up. They work by helping the blood return more easily from the legs and feet back to the heart. This is especially helpful when sitting still for extended periods of time. Flight socks, in particular, are designed to counteract the lower air pressure in airplanes, which can increase the risk of blood clots due to decreased blood flow. The socks help maintain a healthy flow rate, preventing the formation of blood clots that can be harmful to your health. Although taking a walk up and down the aisle is helpful in maintaining circulation, flight socks offer additional support to ensure your circulation remains stable during your entire flight.
The Zoomlite Flight Compression Socks offer moderate compression which is 15-20 mm Hg. This compression level is recommended for air travel, standing/sedentary work, swollen legs and feet, varicose veins, during pregnancy, etc.
Compression stockings can be a great aid for promoting healthy blood circulation and reducing swelling and fatigue in the legs. While both knee-high and thigh-high stockings can be helpful, there are some factors to consider. Knee-high stockings can sometimes constrict just below the knee, causing discomfort. Thigh-high stockings, on the other hand, can be difficult to pull up and keep in place. For most people, below the knee compression stockings with a pressure rating of 15-20 mmHg should be adequate. The most important function of compression stockings is to compress the calf, which helps to improve blood flow and reduce swelling and discomfort. Studies have shown that above the knee compression stockings do not provide adequate compression above the knee to be more effective than below the knee stockings. That's why our compression socks are specifically designed to be knee-high, providing the right amount of compression where you need it most.
Yes, we recommend a gentle hand wash with cold water and a mild bleach-free detergent. Hang to dry, away from direct heat or sunlight.
While flight socks are often associated with air travel, they can also be helpful in other situations that involve prolonged sitting or standing, such as car or train journeys, office work, or during pregnancy. Flight socks can be beneficial whenever you need to promote healthy circulation in your legs. As long as it provides you comfort and pain relief - its good for use. Please seek medical advise ASAP if you notice any pain or swelling.
Your order will be sent within 1-2 Business days from our Melbourne warehouse.
Please refer to your shipping confirmation email to track your order. If you have any questions, please contact our Customer Care team anytime!