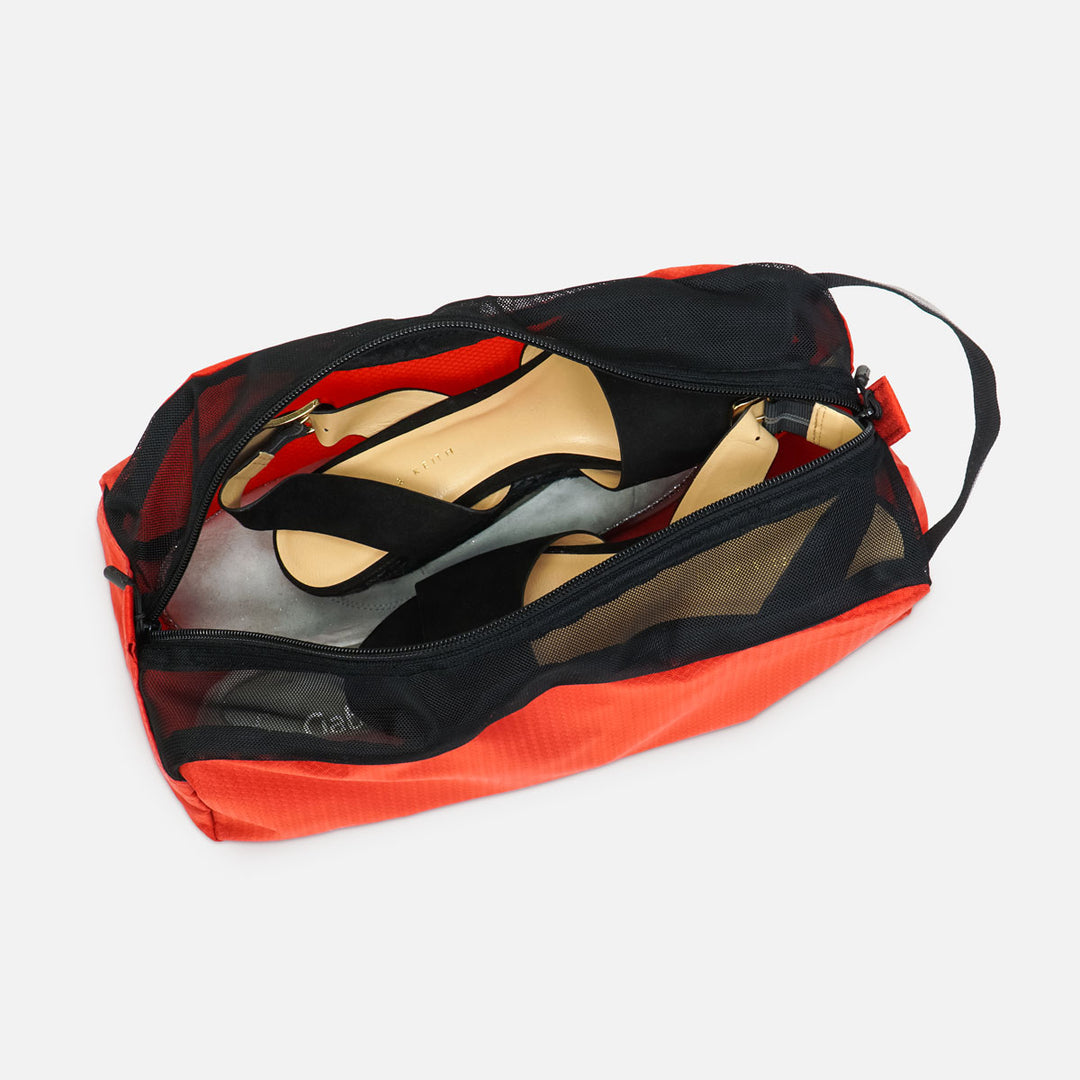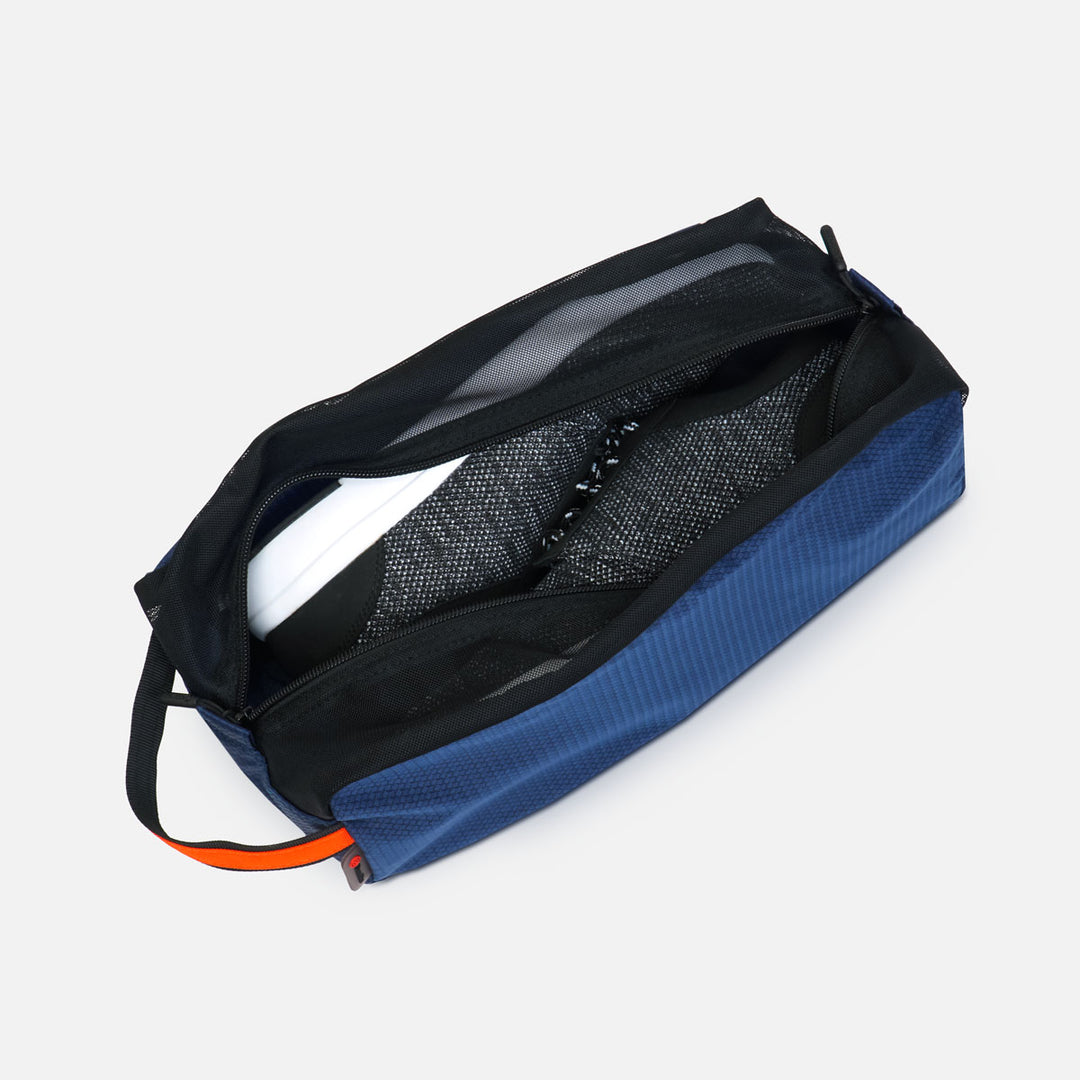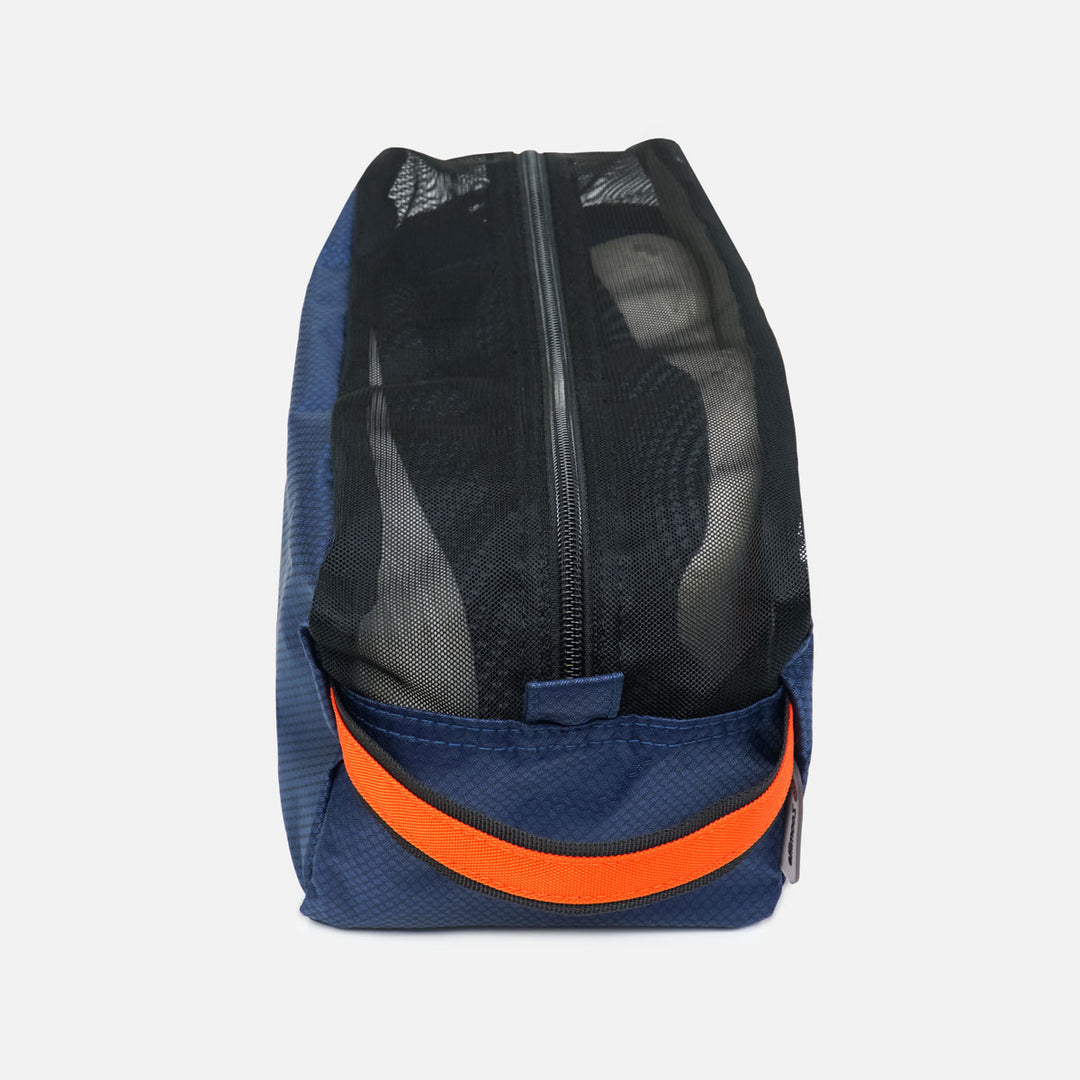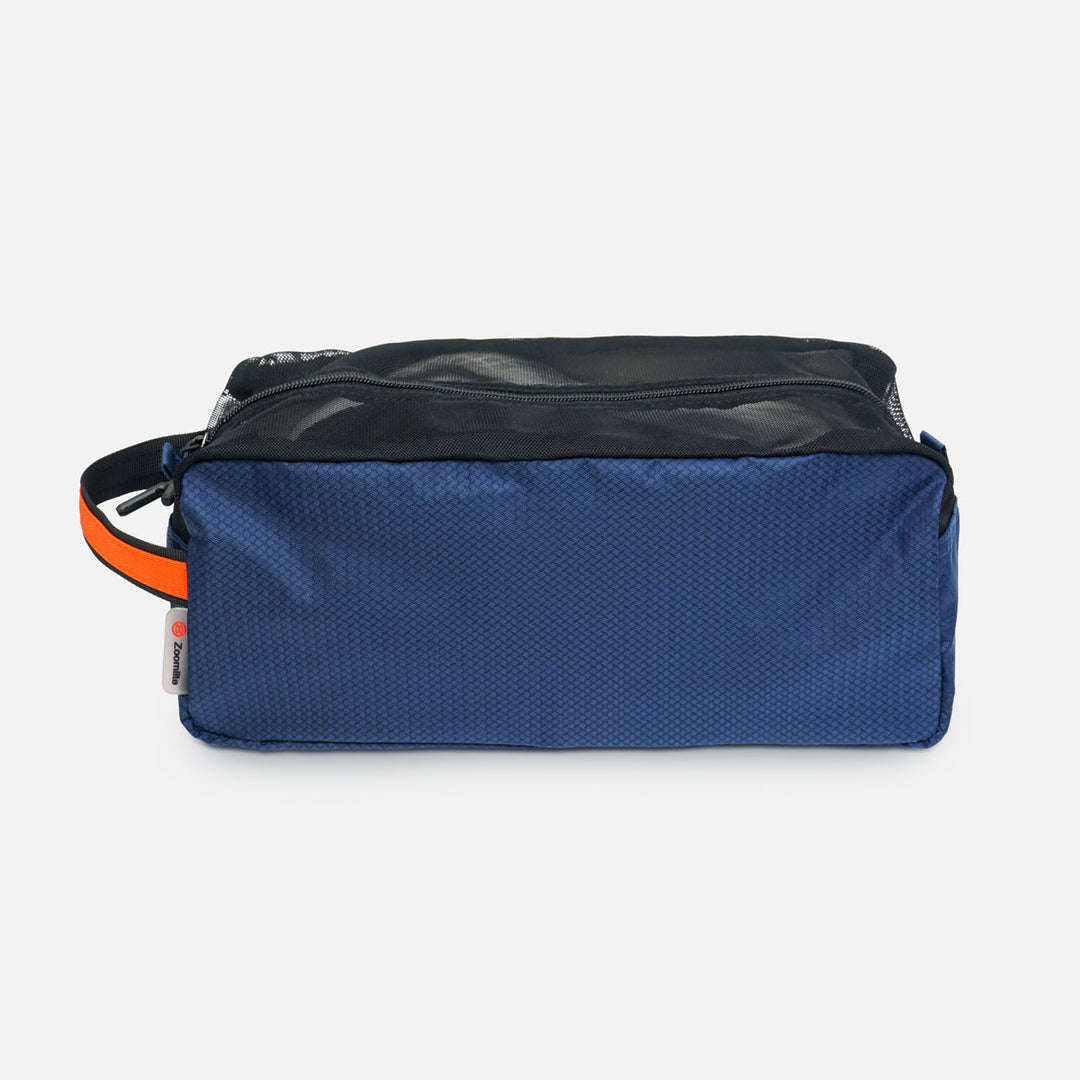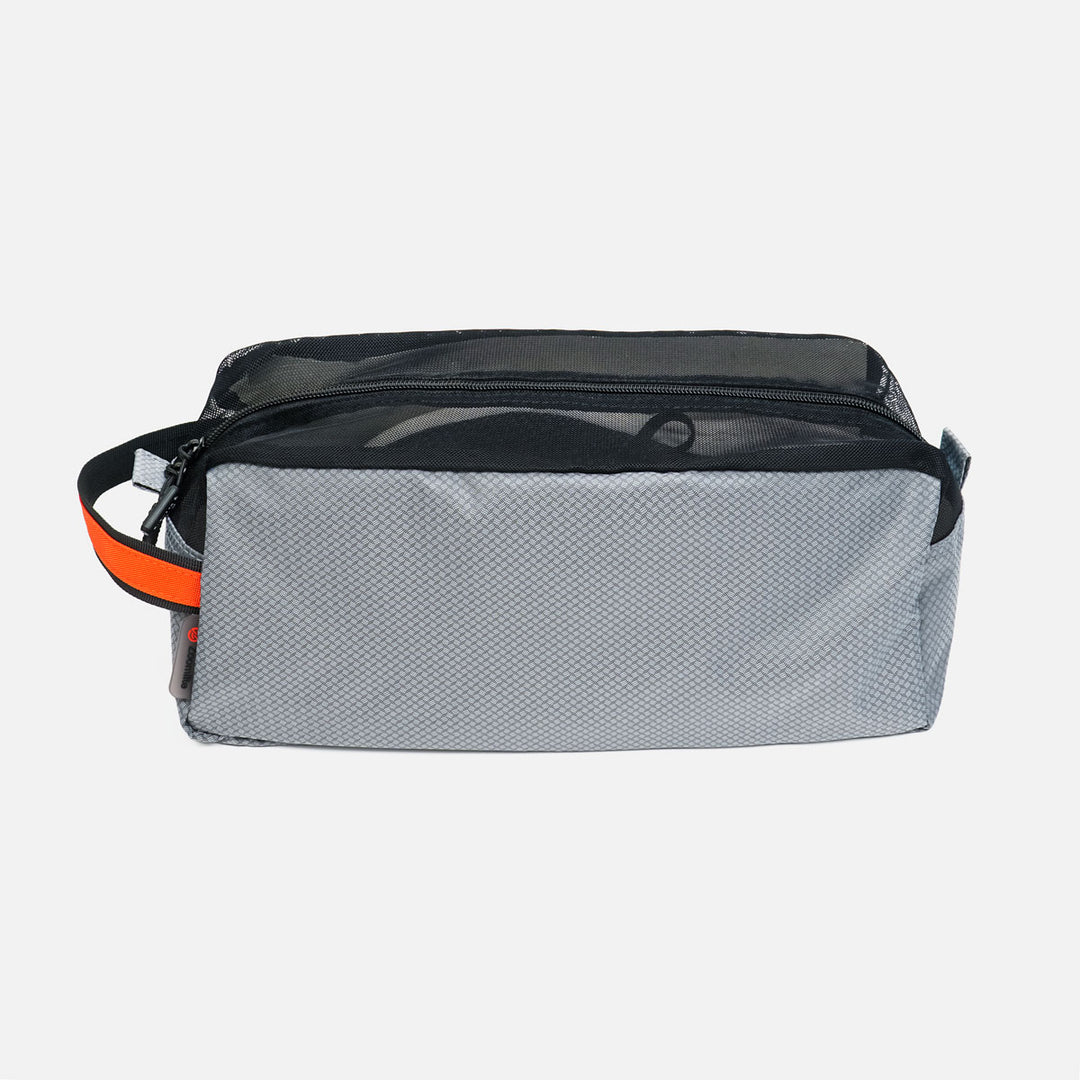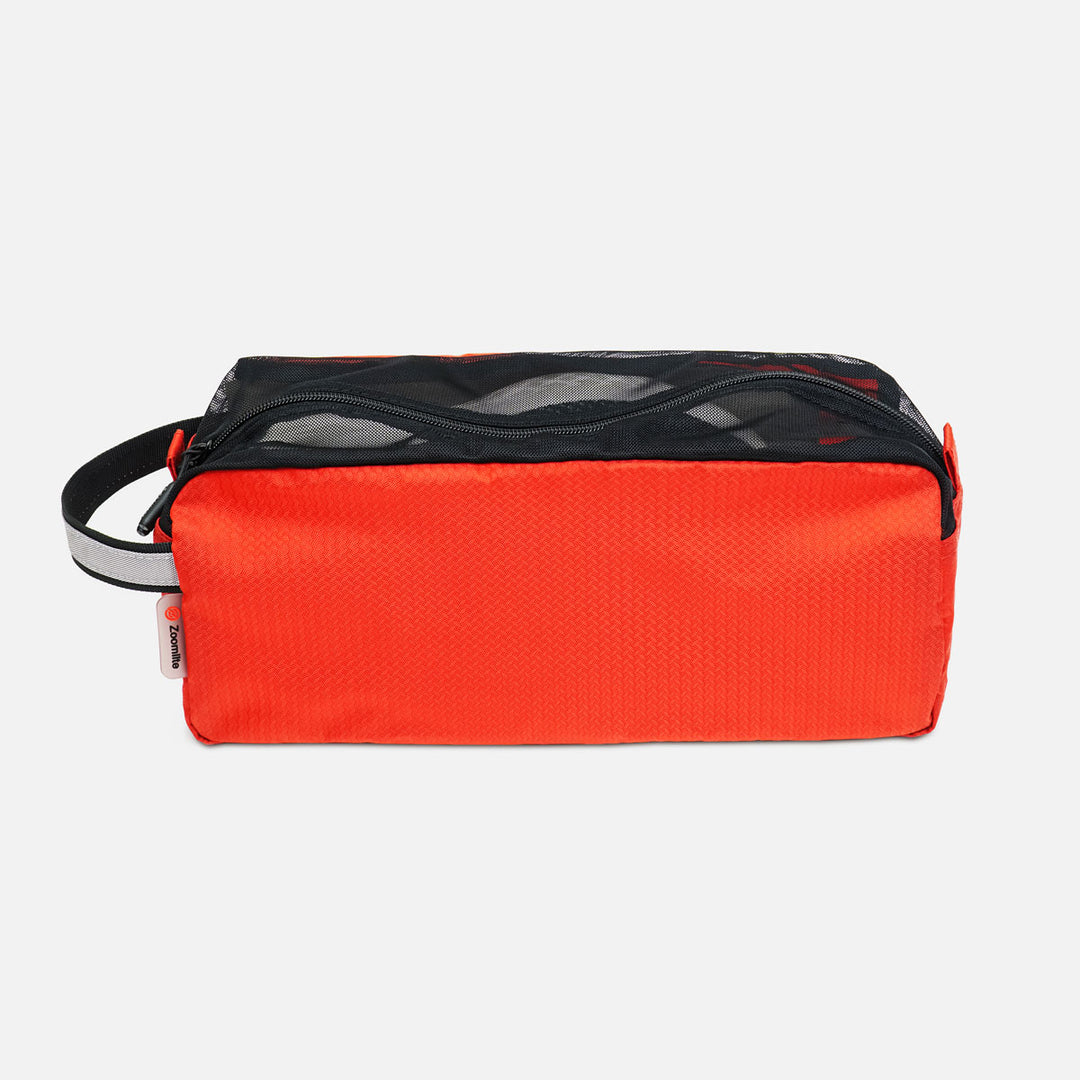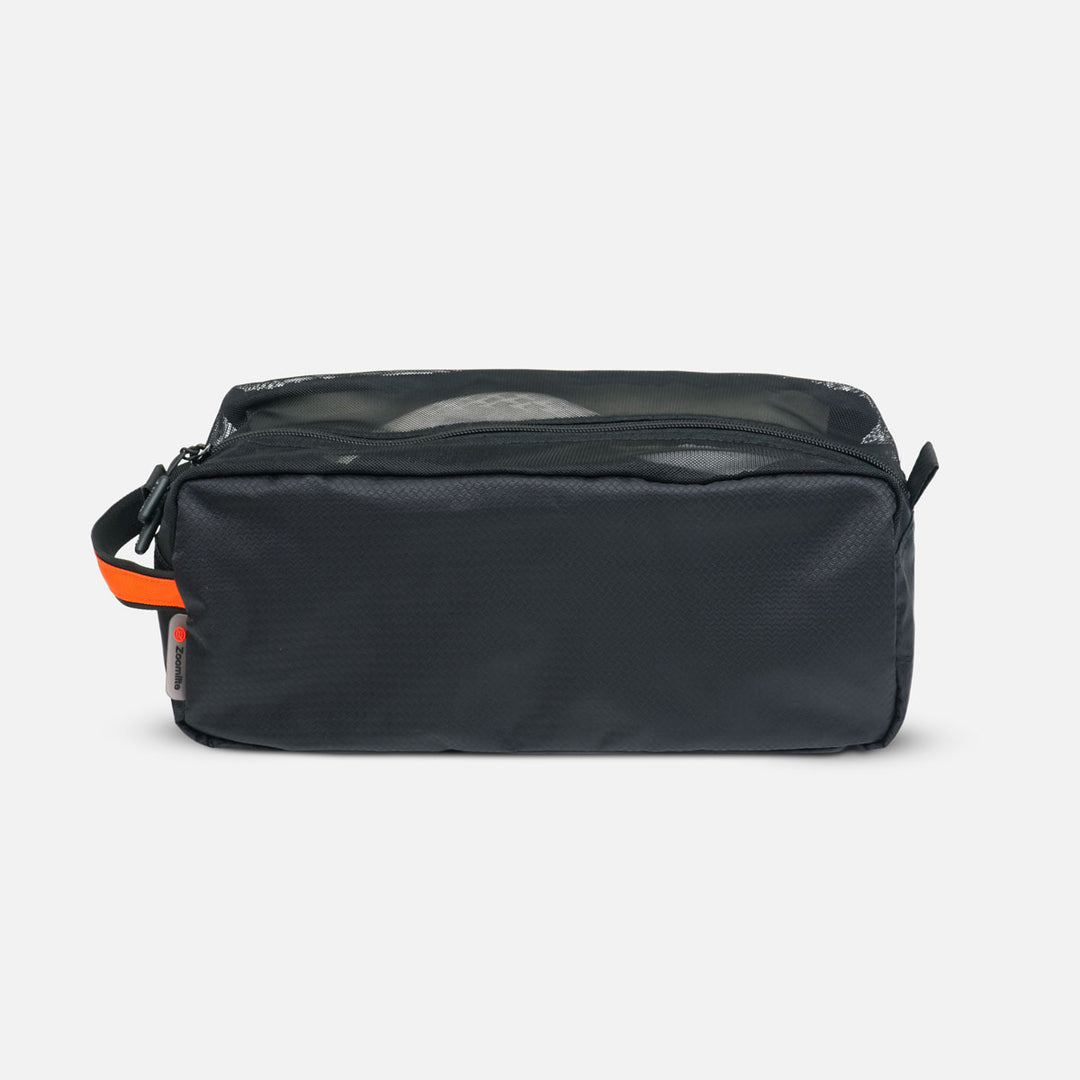 Shoe Organiser Travel Packing Cube
In stock, ships from Melbourne in 1-2 business days

Free Shipping over $70, AU & NZ. We ship worldwide.
---
Protect shoes & contain road dirt
Can fit up to a 33cm shoe (approx men's 12)
Premium materials & smooth zippers made to last
Breathable mesh to reduce odours
There are many times when a change of shoes is important - such as commuting, going to the gym or travelling. Unfortunately, your shoes harbour dirt and germs, both inside and out, that you don't want transferring to your clothes and other items. Keep your shoes neatly packed away and your belongings protected by storing them in the Shoe Organiser Travel Packing Cube. The breathable mesh panel provides airflow to reduce odours, making it perfect for shoe storage in your closet too. With double corded zipper pullers for easy opening, and a grab handle to help you pack and unpack your shoes fast. Also provides a great way to store and protect special shoes, such as for dancing competitions or formal events.
Protect your shoes - The shoe cube will protect most shoe sizes and types including leather, suede, sports, dance, ballroom, etc.

Avoid smelly shoes - The breathable mesh panel help increase airflow to prevent odours from being trapped inside your shoes

Protect your clothing - Prevent dirt transferring from your dirty shoes to your clean clothing while travelling
Versatile - The shoe cube is not just limited to long-distance travelling. Use it for car trips, cruise holidays, sports practice, gym sessions or just to store your shoes in your wardrobe or closet
Convenient size - Fits easily between other packing cubes or suitcase items
Easy grab handles - Zoomlite cubes are easy to carry with lightweight webbing handles, making it simple to pack and unpack your suitcase
Lightweight - Made from lightweight tear-resistant ripstop nylon that won't weigh you down
Durable - Fully finished interior seams for greater durability, lasting you longer than other cubes
Roomy design - Spacious interior allowing you to fit your shoes easily
Quality materials - Smooth, sturdy, high-quality zippers with double corded pullers for easy opening
Multiple colours - Choose from 4 colours to help you colour-code your packing by shoe type, or help when sharing a suitcase
Dimensions:

Size: 14 x 33 x 14 cm
Note: 33cm wide interior. Shoe sizes that will fit vary depending on the thickness of the sole. Generally up to AUS men's size 12 will fit

Weight: 70 grams
Capacity: 6.46 L
Material:

Ripstop Nylon Outer
Polyester Mesh

Exterior Details:

See-through mesh panel
Webbing grab handle
Corded double zipper pullers
Easy-glide, self-repairing zippers

Warranty: 1 year warranty against manufacturing defects covering materials and workmanship
Origin: China
The shoe cube only comes in one size. If you need a cube for very large shoes we suggest you use our Large packing cube.
The Shoe Organiser Travel Packing Cube is 14 cm x 33 cm x 14 cm. It weighs 70 grams (0.07 kg)
We recommend that you hand wash your cubes with soap and water. Hang them out to line dry. They are extremely lightweight and fold up easily, hardly taking up any room in your case. They can also stay flat as they don't have a rigid construction.
This will depend on the size of your shoes and how bulky they are. If you're only taking sandals and thongs (flipflops) you can fit more than if you're taking hiking boots and runners. We suggest making a bundle of the shoes you'd like to take and measuring the bundle. Then see how many would fit in the shoe cube, which is 14cm x 33cm x 14cm. A handy tip is to wear your bulkiest shoes in transit so there's less to pack in your suitcase.
The shoe cube will fit shoes up to 33cm long. Shoe sizes that will fit vary depending on the thickness of the sole. Generally up to AUS men's size 12 will fit.
No there are air holes on the side which will let water in and out. The outer material is water repellent to protect against small spills. This is not designed to be submerged in water.
We now offer a bulk discount when purchasing 6 or more individual cubes from our packing range, including the Bra & Underwear Cube. This way you can choose what items to make up your set, such as Garment Folders, Shoe Cubes, Medication Cubes, Toiletry bags or individual packing cubes
Well, that depends on the size of your case or luggage. It is very hard to give a one fit solution for all as each traveller's needs are different. Besides each manufacturer offers luggage in different sizes. We have a guide
here
to illustrate a scenario for the most common suitcase sizes. Actually it is like playing the game of Tetris - you can have several combinations of sizes that can fit inside the same case.
Your order will be sent within 1-2 Business days from our Melbourne warehouse.
Please refer to your shipping confirmation email to track your order. If you have any questions, please contact our Customer Care team anytime!