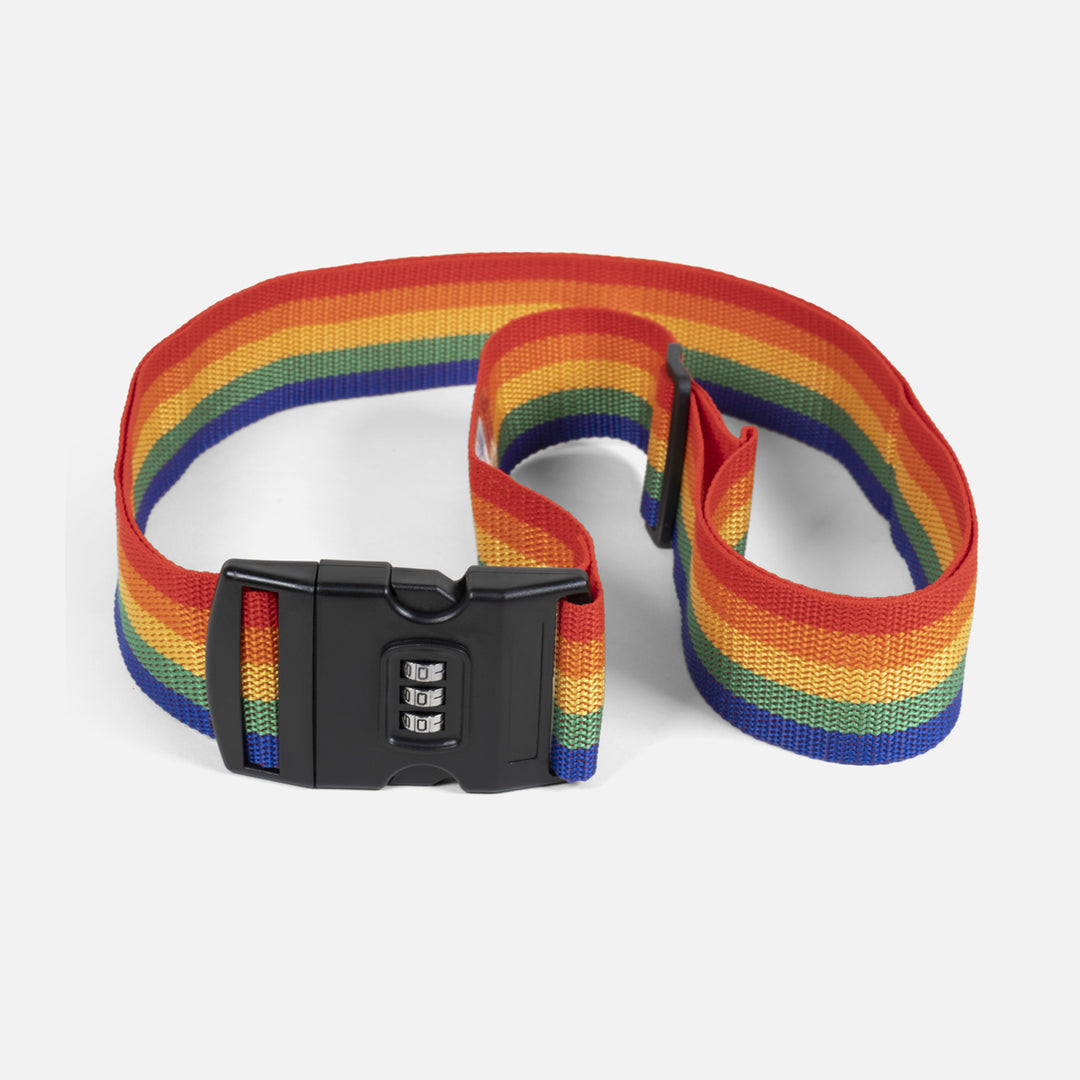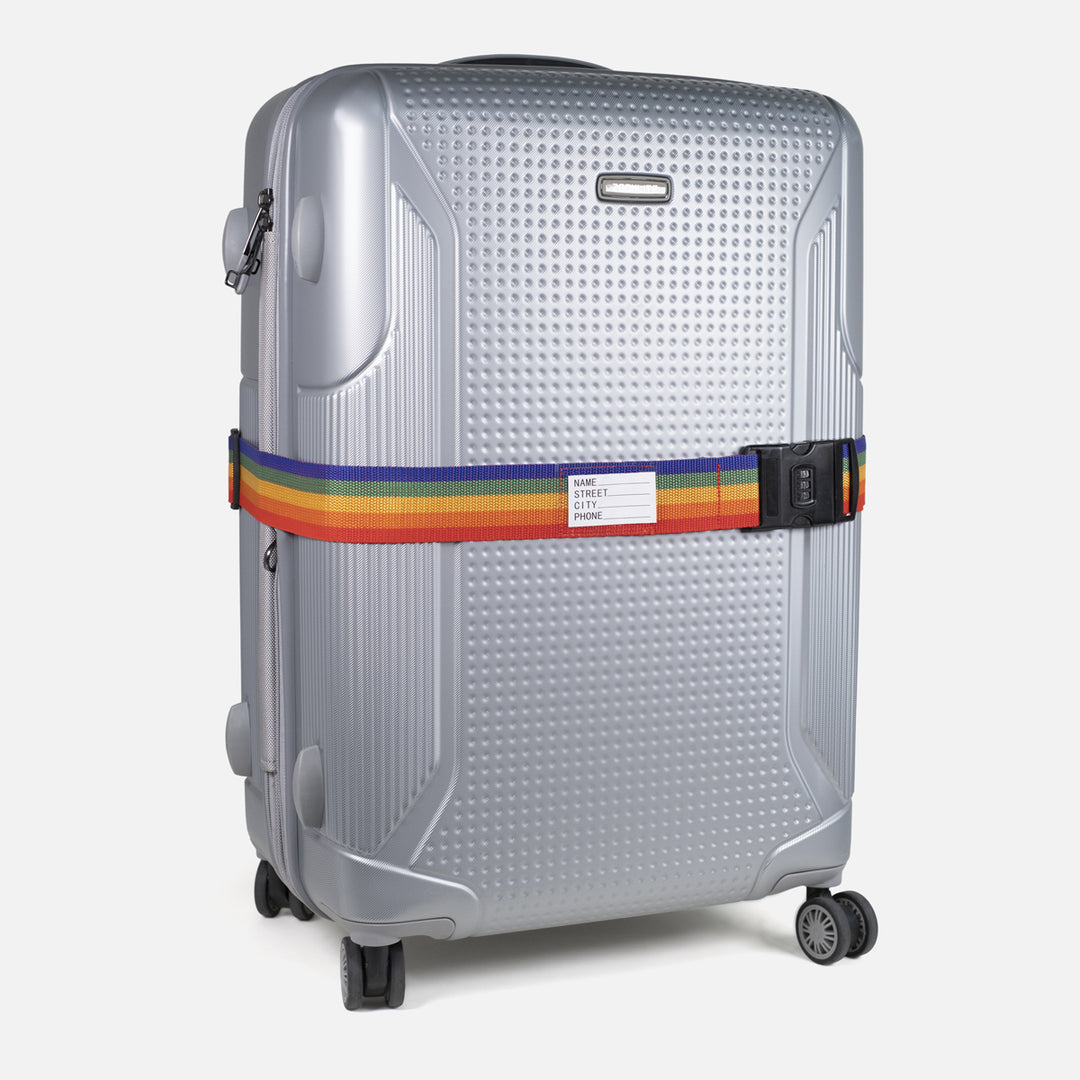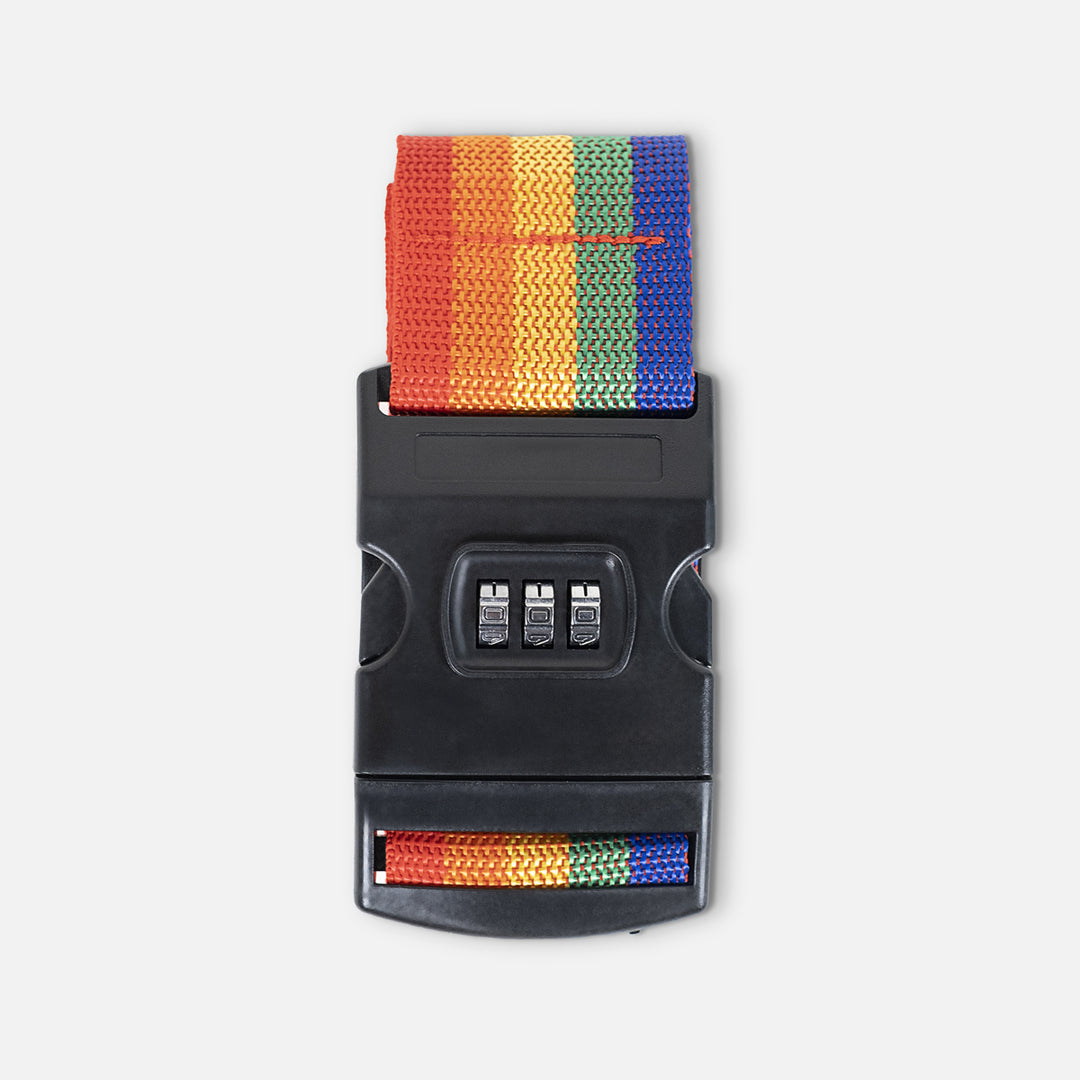 Combination Lock Travel Luggage Strap - Rainbow
In stock, ships from Melbourne in 1-2 business days

Free Shipping over $70, AU & NZ. We ship worldwide.
---
Discourage opportunist thieves
Holds suitcase shut if zipper fails
Bright colour for identifying baggage
3 digit combination for added protection
Address window & ID tag to label luggage
Great for securing and identifying your luggage, this bright luggage strap in rainbow colours with a 3 digit combination lock is perfect for travellers. A bright and fun way to help secure your luggage in case of zipper failure and discourage theft. The bright rainbow pattern makes it easy to identify your luggage on the baggage carousel. It even includes a name tag and tag window on the inside of the strap to help authorities contact you if your luggage is found. The durable nylon strap and rugged plastic buckle are designed to withstand the rigours of travel.
Bright colours - easily identify your luggage with the brightly coloured strap
Keyless Combination lock - deter thieves with the 3-digit combination lock
Label window - tag your luggage with the included name tag and tag window
Long length - adjustable strap 114 cm to 201cm (2 metres)
Dimensions: 201 x 6 x 1.5 cm (lying flat)
Weight: 100 grams
Material: Plastic buckle with durable nylon strap
Origin: China
The strap is adjustable so that you can put it vertically or horizontally around your suitcase
You can use this on any size suitcase, by adjusting the strap to the desired length
We suggest you wipe your strap with a damp cloth if required
The instructions for setting the combination lock are as follows. The original number is 0-0-0. To set your personal combination, follow these steps: Put the dials at its correct numbers (0-0-0 to begin with); Open the lock. Inside the right side of the buckle there is a button. Press down the button and hold it in while you set your new combination by turning the dials, for example, 8-8-8. Let go of the button. Now you have finished setting your personal combination. Please remember your personal combination or write it down in a safe place. Please repeat the above steps to change the combination. You must have the correct combination to reset the combination
Your order will be sent within 1-2 Business days from our Melbourne warehouse.
Please refer to your shipping confirmation email to track your order. If you have any questions, please contact our Customer Care team anytime!