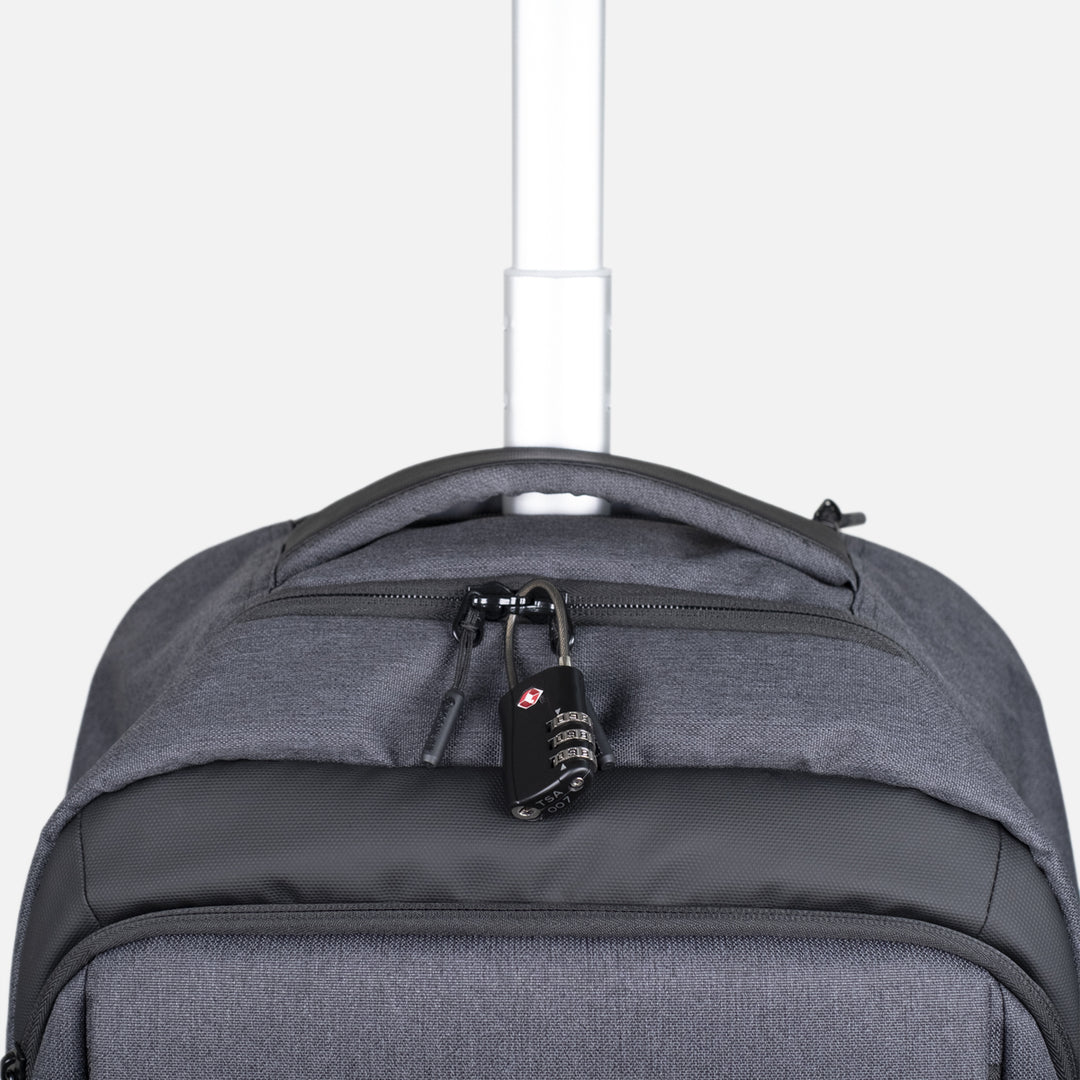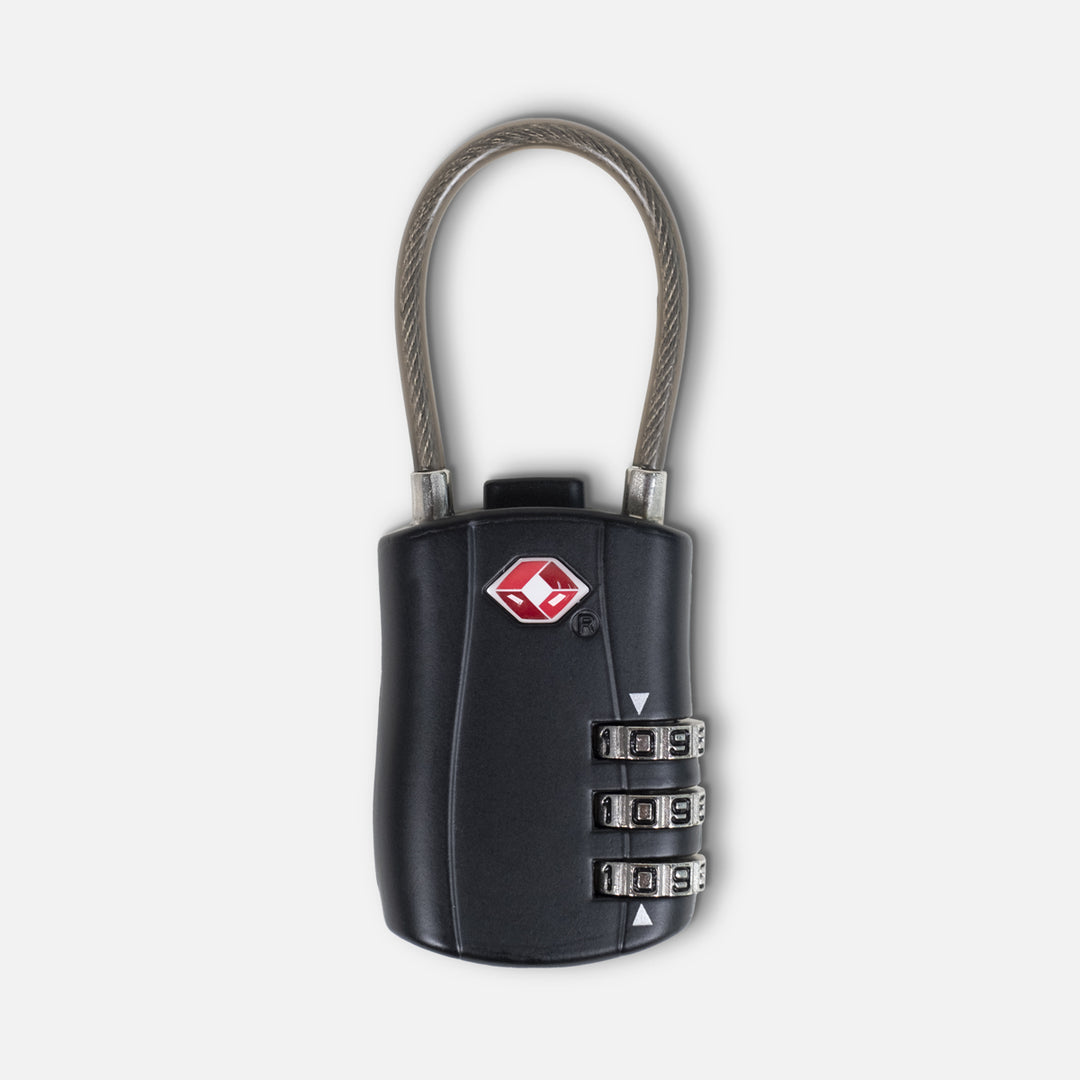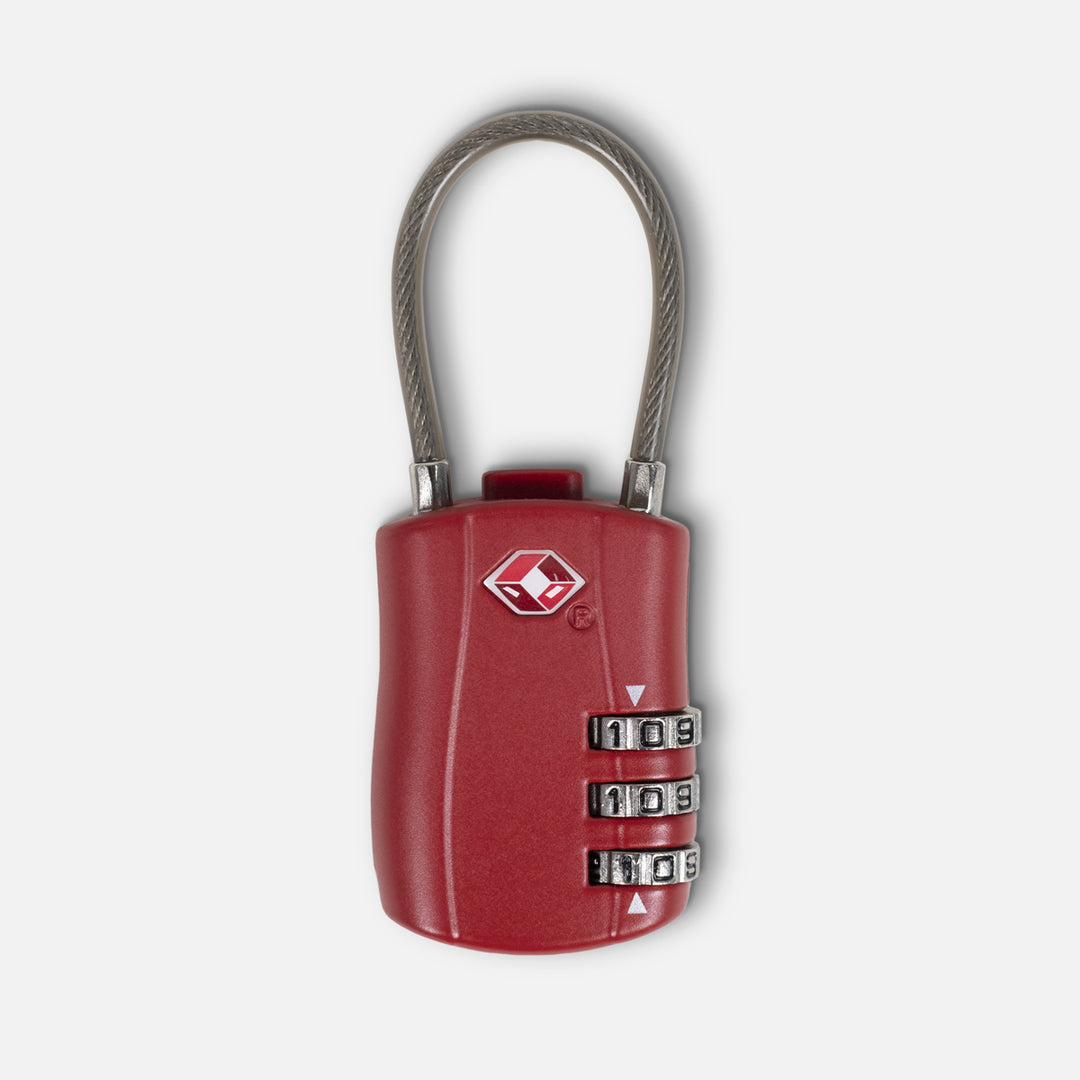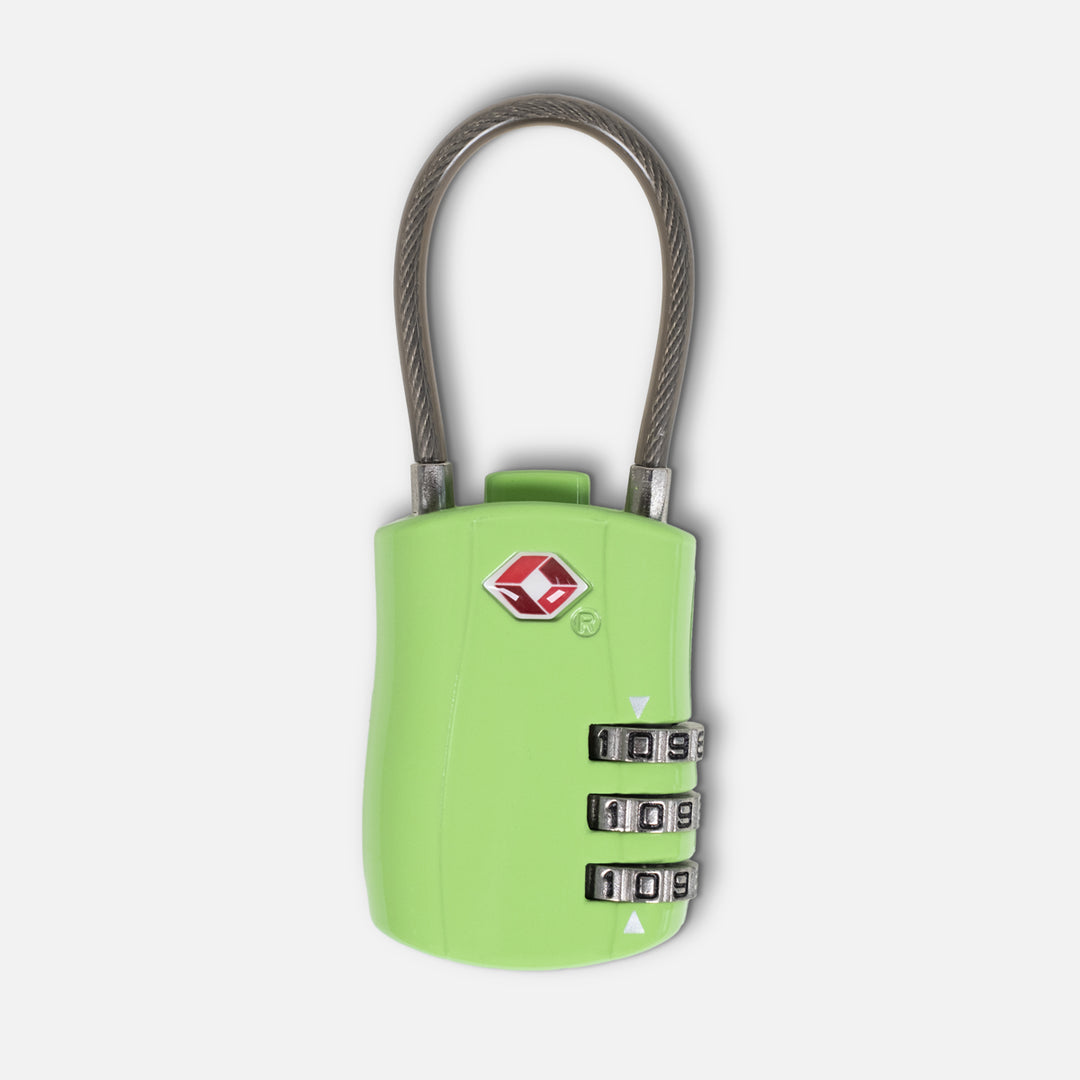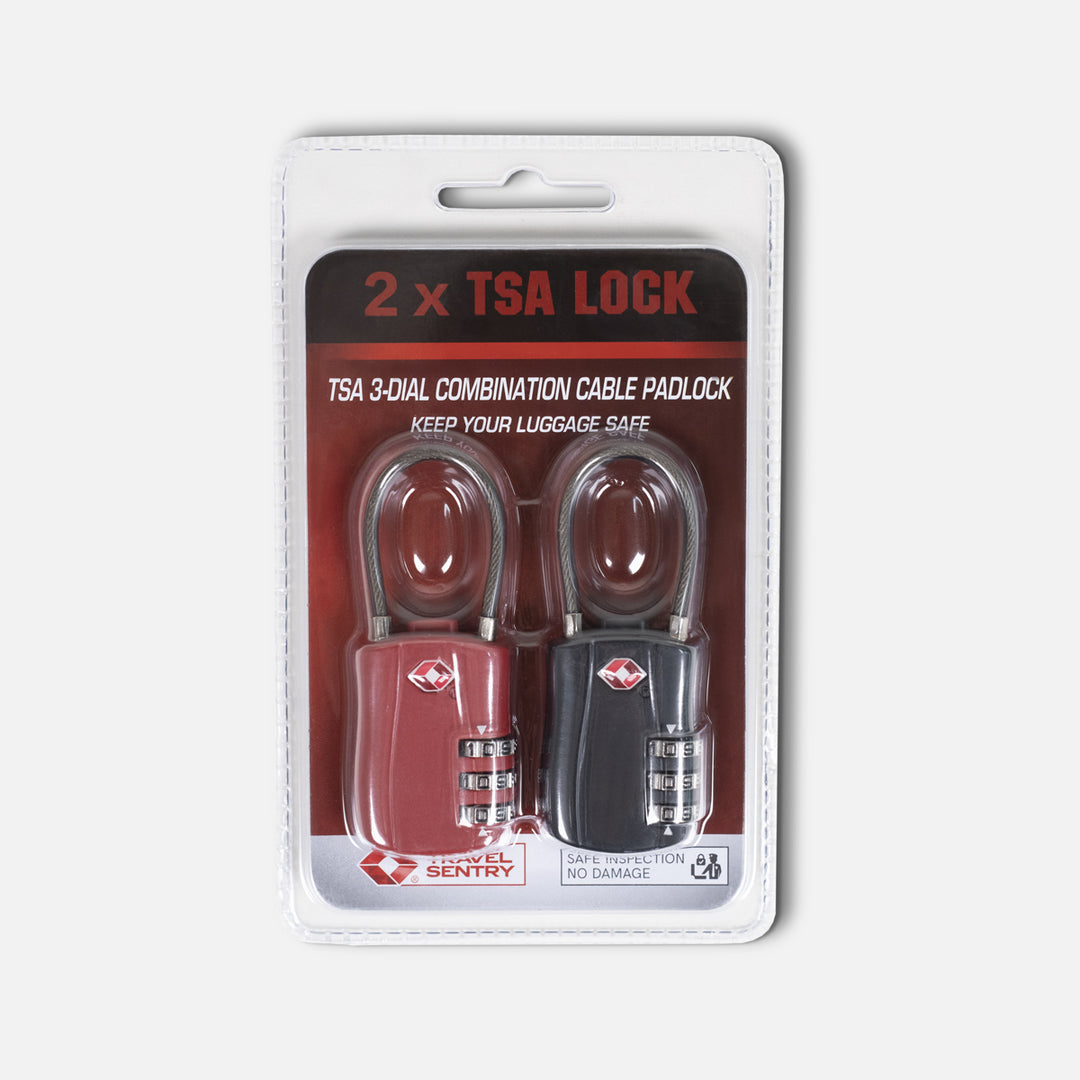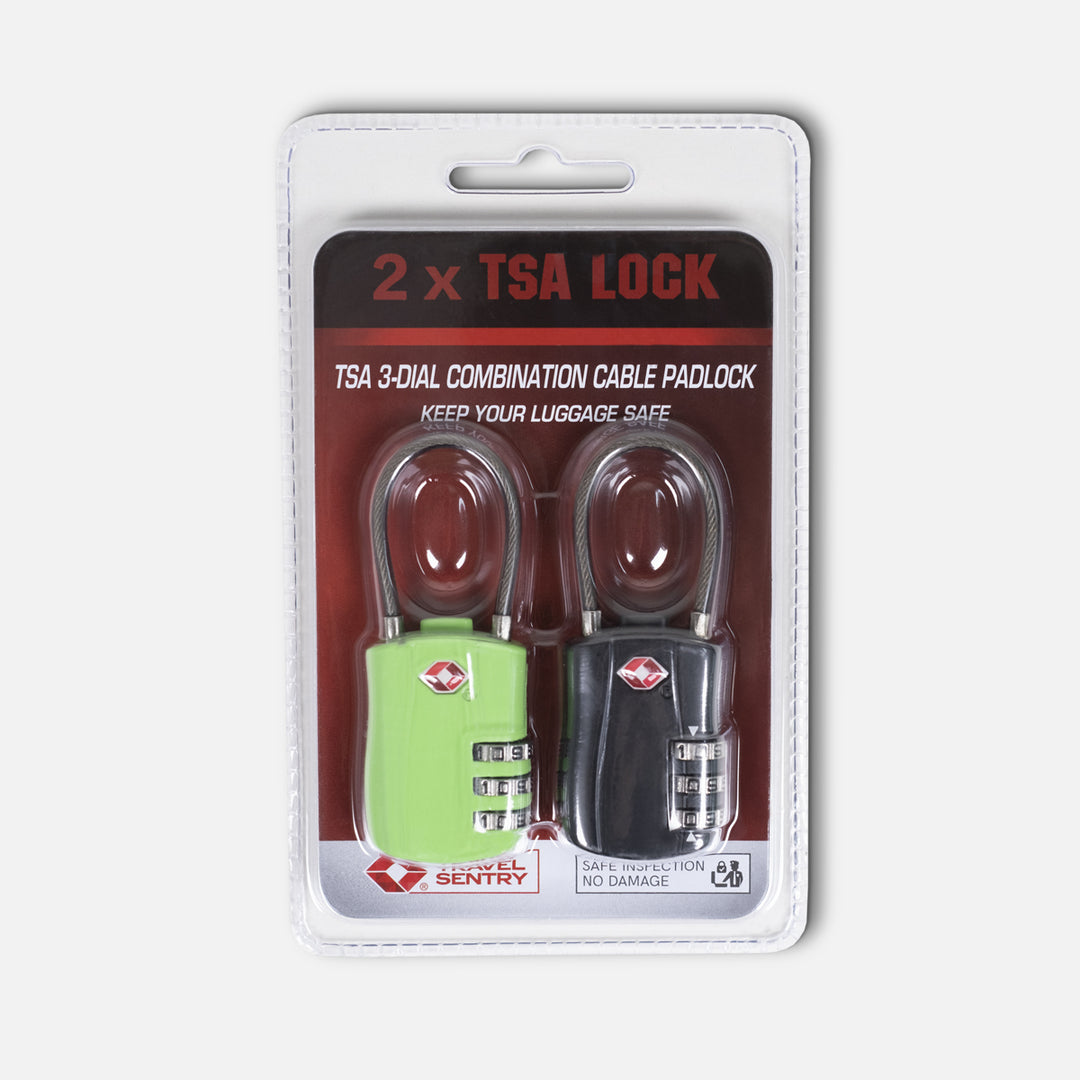 3 Number TSA Cable Lock - 2 piece set
In stock, ships from Melbourne in 1-2 business days

Free Shipping over $70, AU & NZ. We ship worldwide.
---
Strong cable for secure locking
More flexible than a shackle lock
TSA lock ready for US customs
Lightweight - won't add extra weight
3 digit combination for added protection
Perfect for travellers, this 2 piece set of cable locks provide security for locking a variety of items. The strong cable is longer and more flexible than a regular shackle padlock, allowing you to use it for weaving through items or locking together multiple bags. With in-built TSA access for US customs, your belongings can be processed by authorities without damage to the lock. The zinc alloy body and lock are durable and resistant to low temperatures and pressure change. The 3-digit combination lock provides you with 1,000 different combination options, providing your with extra protection for your belongings.
Keyless TSA Combination lock - deter thieves with the 3-digit combination lock
Durable - strong metal cable lock
Versatile use - long cable allows you to lock together more items or larger items
TSA approved - US customs approved lock, allows US Customs access without damage to the lock
Dimensions: 7.8 x 3 x 1.3 cm
Weight: 60 grams for each lock
Material: Zinc alloy (in double blister packaging)
Origin: China
A standard padlock limits the size and number of items you can lock together. A cable locks gives you more flexibility in what you lock together and how you lock it. You can weave the cable into more difficult to reach places
TSA locks allow US customs access to your lock. Customs are entitled to look in any luggage being transported and may cut off locks to access bags. A TSA lock means they have the master key to access the lock, so that they can unlock and relock your bag without damage to the lock.
The keyhole is only for TSA (US customs). You need the combination to open the lock.
The instructions for setting the combination lock are as follows. The original number is 0-0-0. To set your personal combination, follow these steps: Put the dials at its correct combination of numbers (0-0-0 to begin with); Press down on on the open button to release the cable. Push in the reset button with a pen or tool while you turn the numbers to set your own combination. Release the reset button, lock the cable back into place, and scramble the numbers. Now you have finished setting your personal combination. Please remember your personal combination or write it down in a safe place. Please repeat the above steps to reset the numbers. You need the current combination to change it to a new combination.
Your order will be sent within 1-2 Business days from our Melbourne warehouse.
Please refer to your shipping confirmation email to track your order. If you have any questions, please contact our Customer Care team anytime!