You are a member if you created a store account with Zoomlite. You may have purchased from Zoomlite before without creating a store account.
You can always create a store account here.
Creating a store account allows you to see all your purchases in one place and manage multiple delivery addresses easily.
Get Your Rewards Card Code

Step 1 : If you don't have your rewards card code, you need to logon to your Zoomlite store account here, or check your rewards email for the code.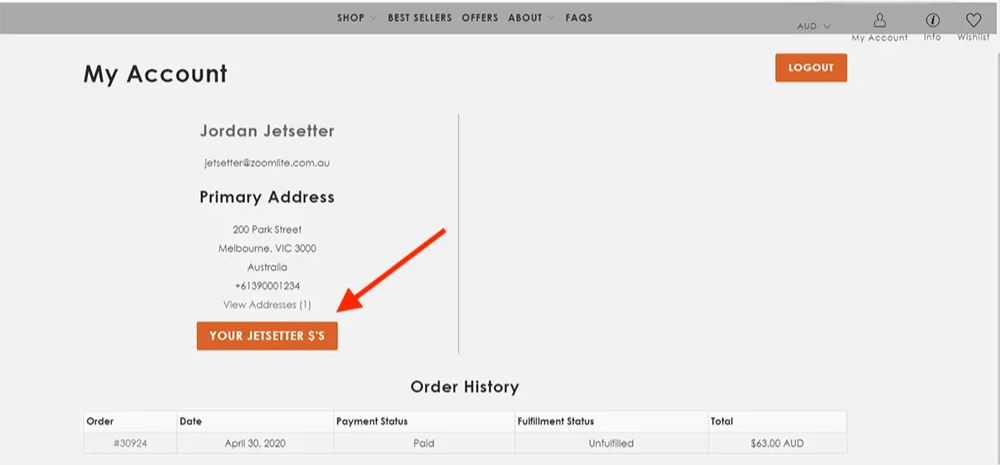 Step 2: Click on the Your Jetsetter $'s button to get your rewards balance and code as shown below. Copy your code.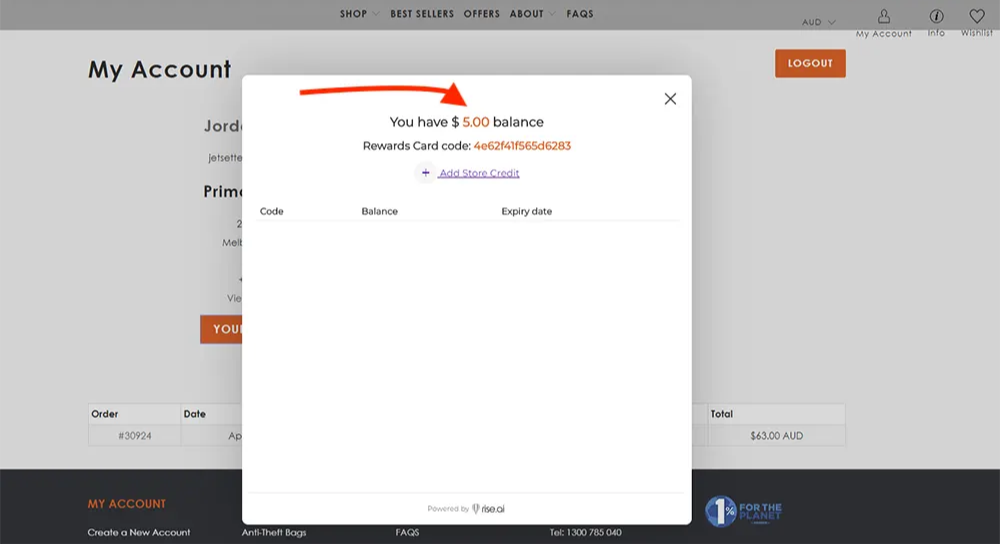 Step 3: Proceed to checkout after you have placed items in your cart. Paste the code you copied in the previous step as shown in the Gift Card or discount code box.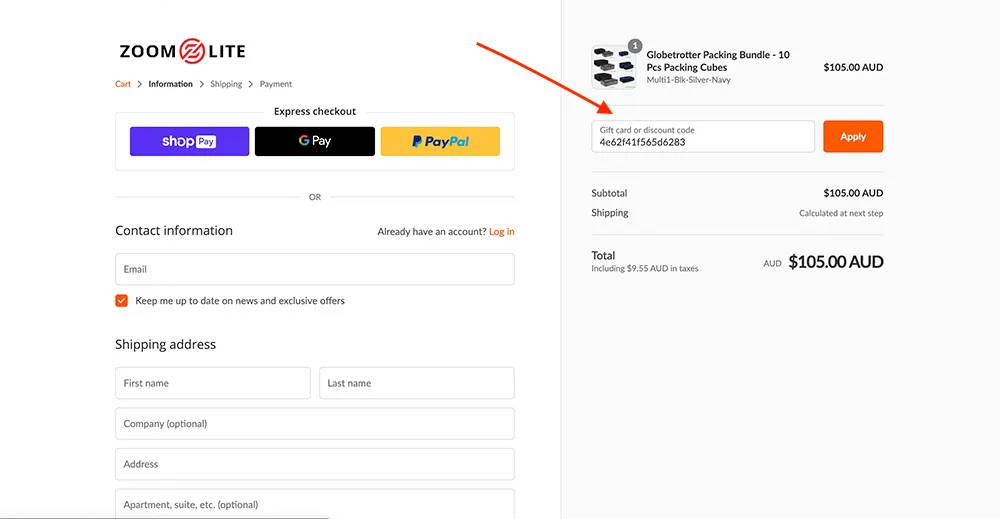 Step 4 : Apply the code by clicking the Apply button - your rewards balance will be now taken off your purchase amount.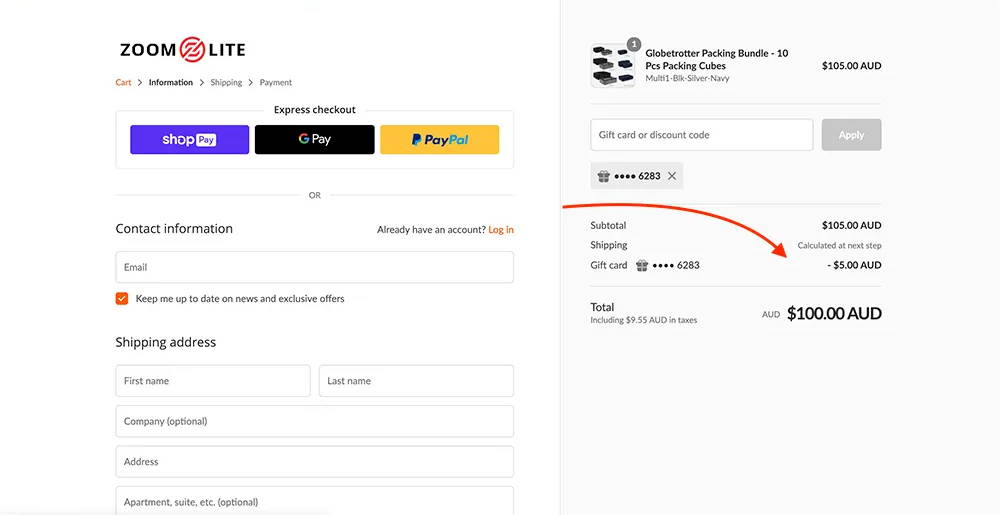 If you're shopping on a mobile device, you will need to click the "Show Order Summary" link to reveal the Gift card or discount code box as shown below.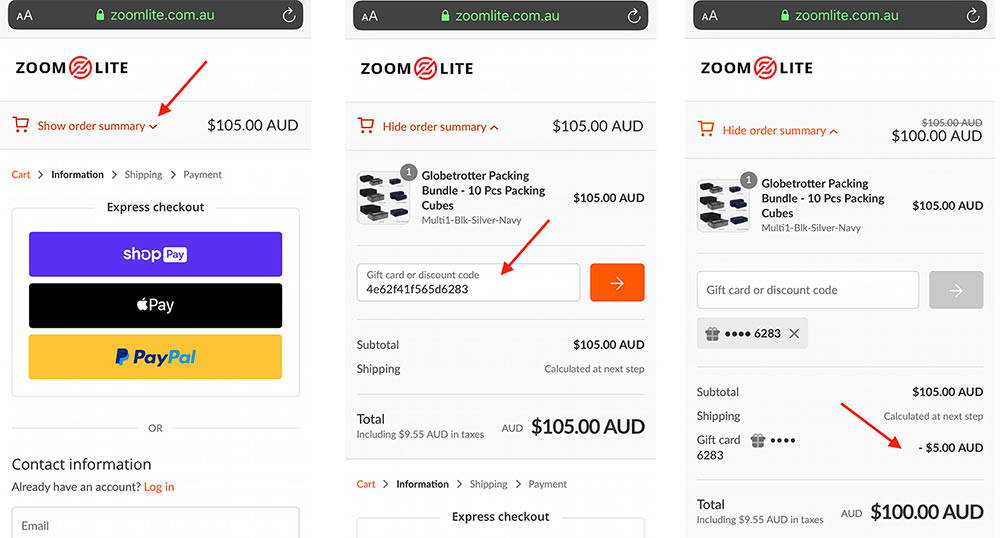 If you don't have a store account you will need to locate the email containing your rewards card code. If you have trouble finding your email you can contact us by email to get your loyalty card code.
Once you have your code you can check your rewards balance here.
Paste your rewards card code here to get your balance.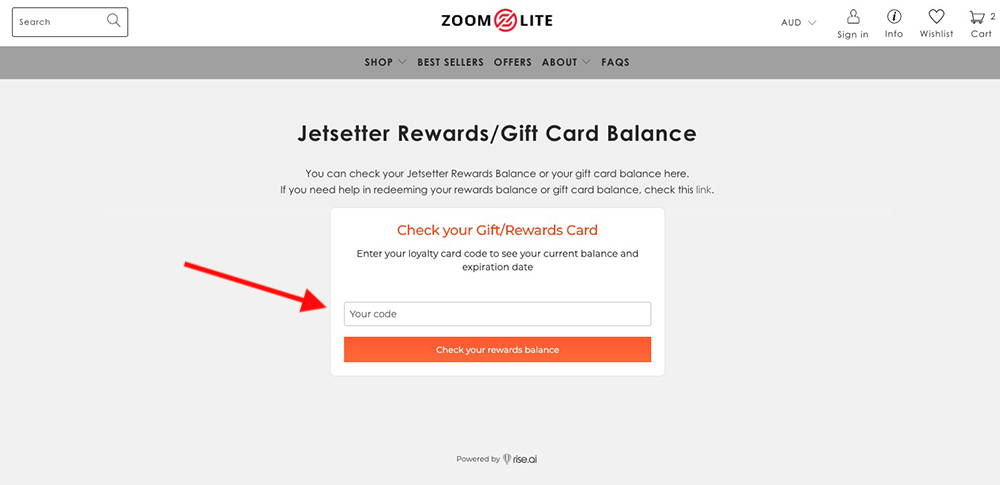 After checking your balance, follows steps 3 and 4 above to apply your rewards balance against items in your cart.