Free Shipping AU/NZ over $70
Ships within 1 Business Day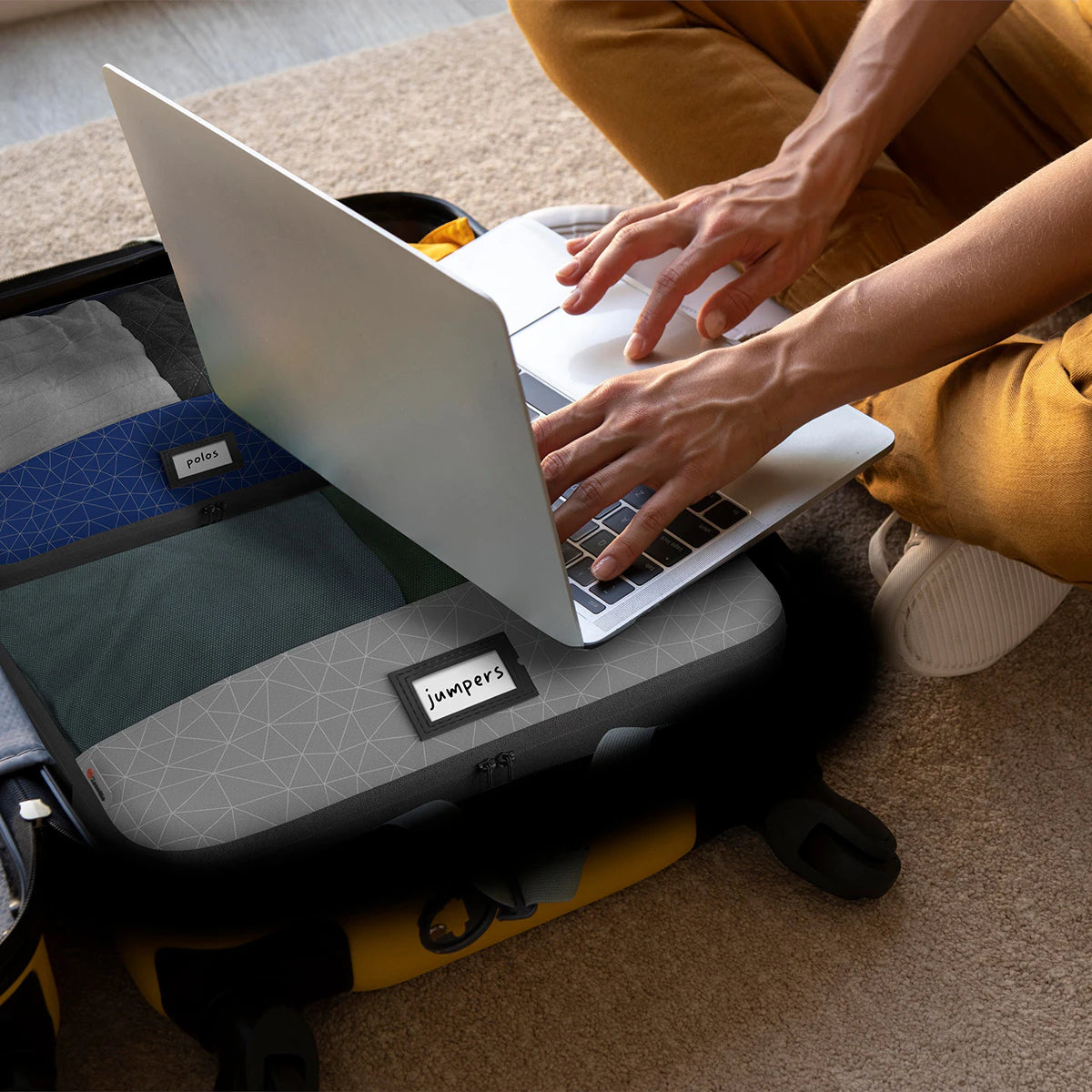 Unlock the Power of Space-Saving Travel
Meet Zoomlite Compression Cubes — Your Go-To Solution for Space-Saving and Organised Travel.
Join the Space-Saving Revolution: You're in Good Company

Running out of space no matter how minimal you pack? Discover the magic of Zoomlite Compression Cubes.
The Ultimate Space-Saving Experience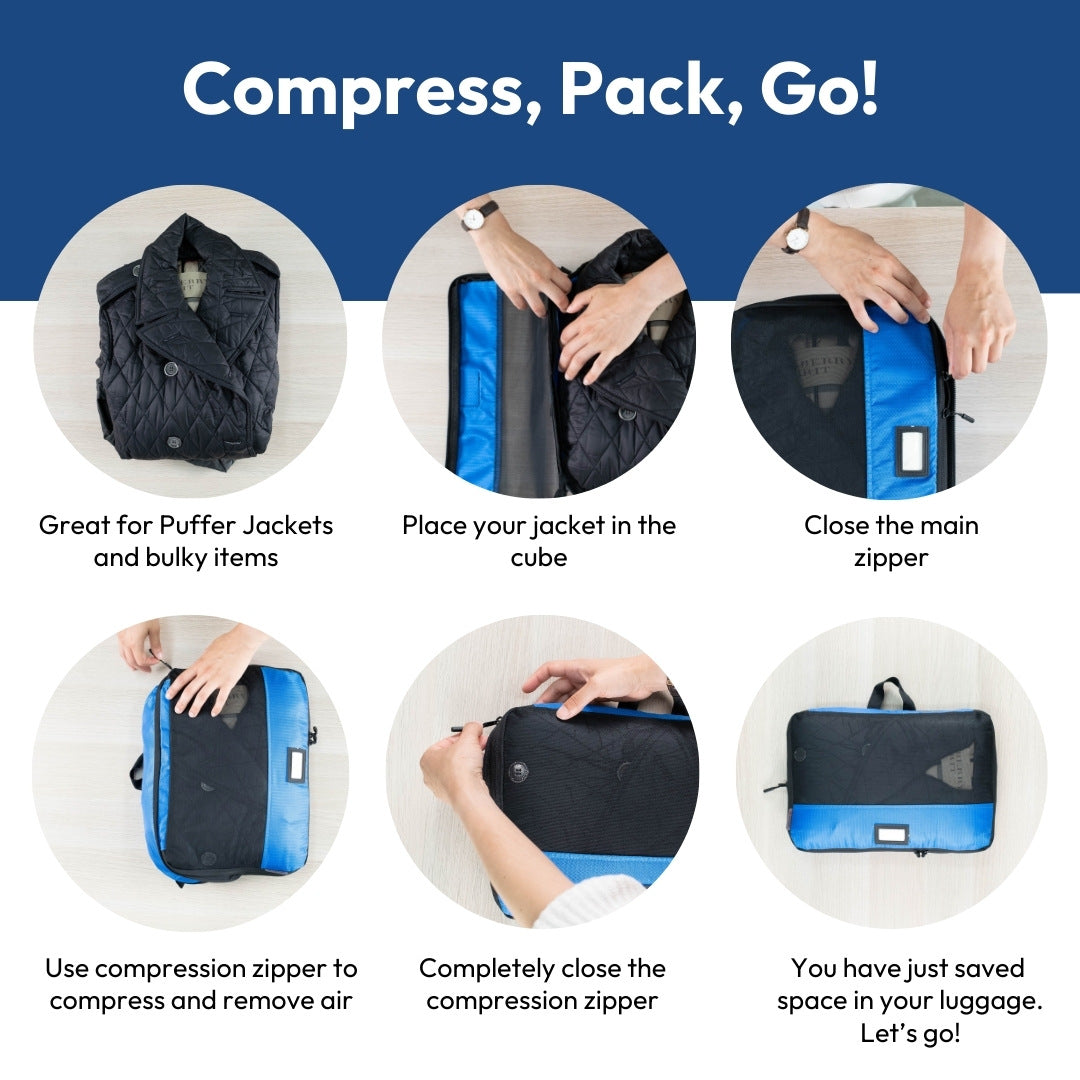 Transform Bulky Items into Compact Travel Companions
Packing bulky items like puffer jackets used to be a challenge. Not anymore! With Zoomlite Compression Cubes, you can easily compress, pack, and go. Turn that bulky jacket into a compact, travel-friendly item in seconds.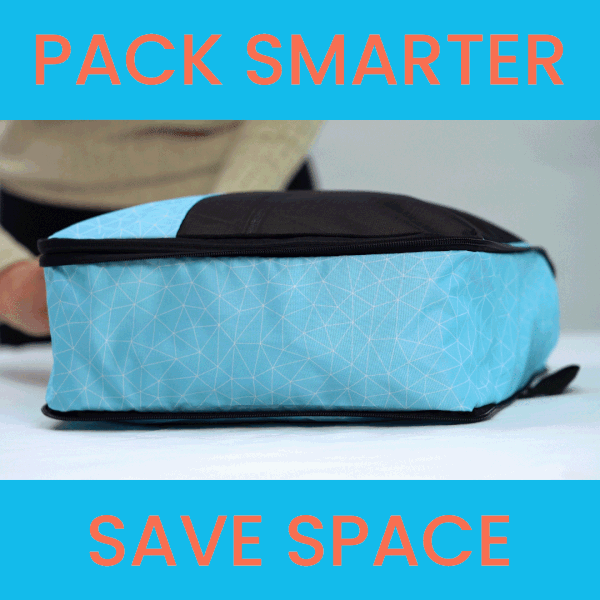 See the Magic in Action!
Still not convinced? Watch as our demonstration shows just how simple it is to compress a cube.
With the additional compression zip, what once seemed like an impossible fit becomes a packing triumph. It's not just about saving space; it's about making your travels as effortless as possible.

Pioneering efficient travel solutions, we were the first Australian company to offer packing cubes online. With the largest selection, including our innovative Compression Cubes, Zoomlite is your go-to for Australian design and sustainable travel gear.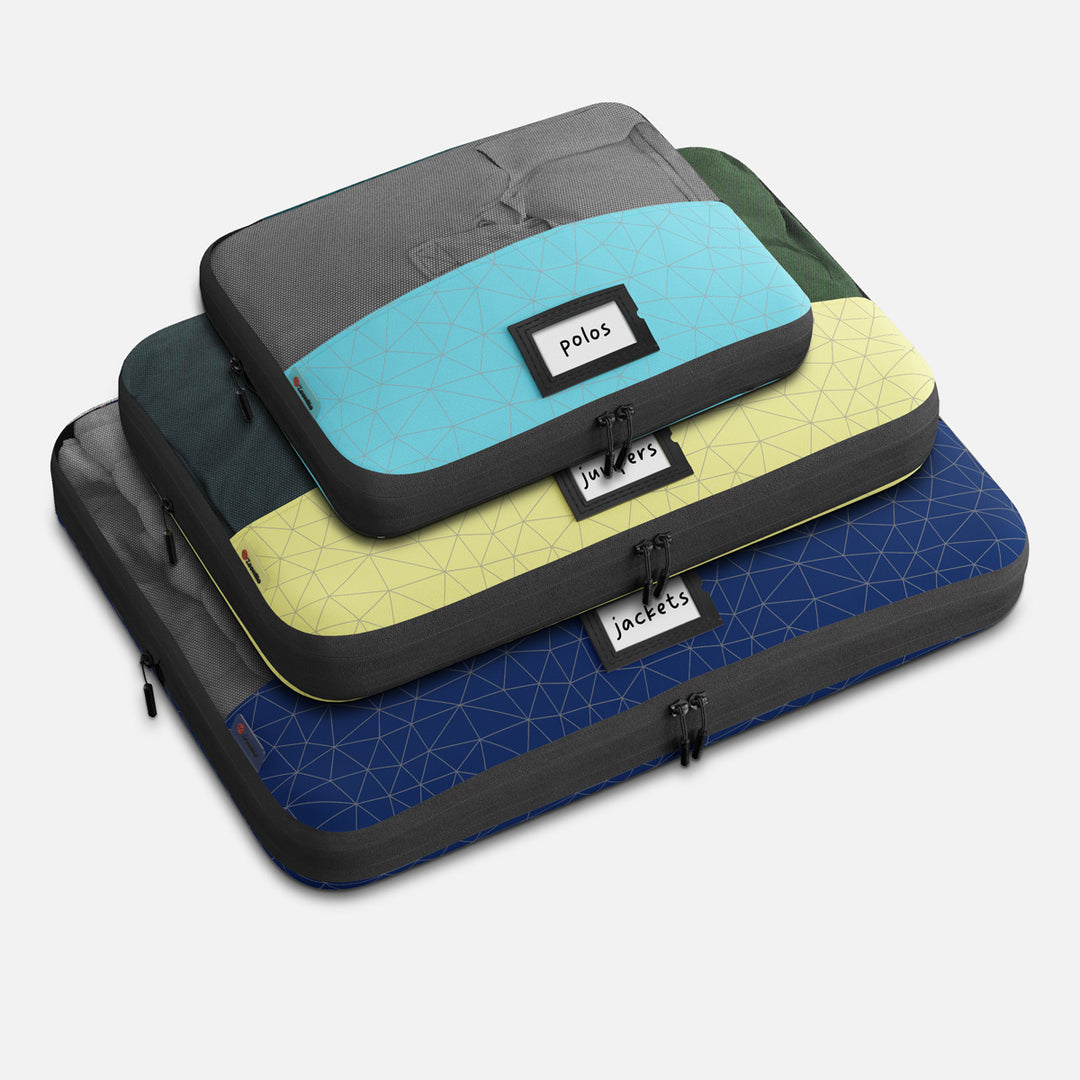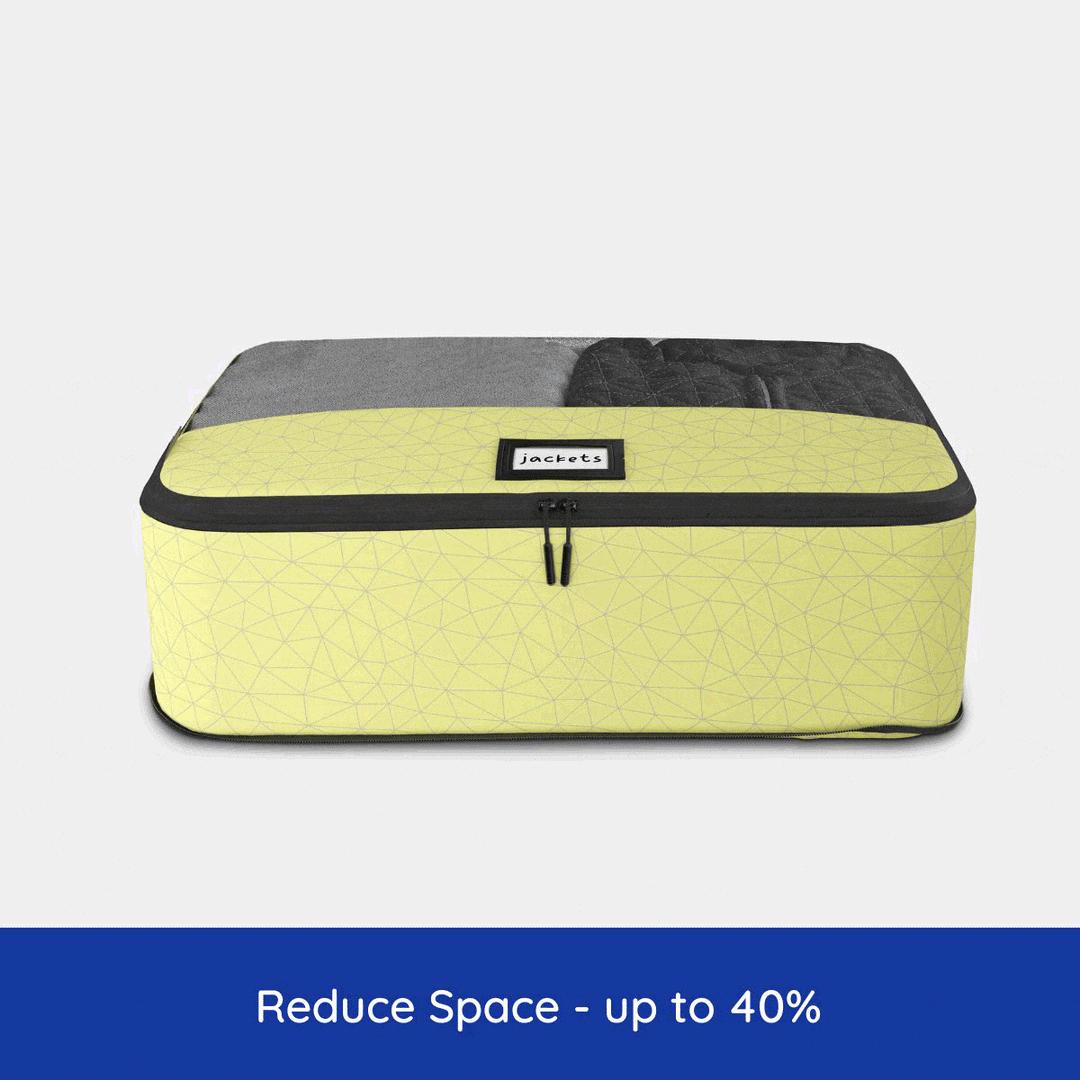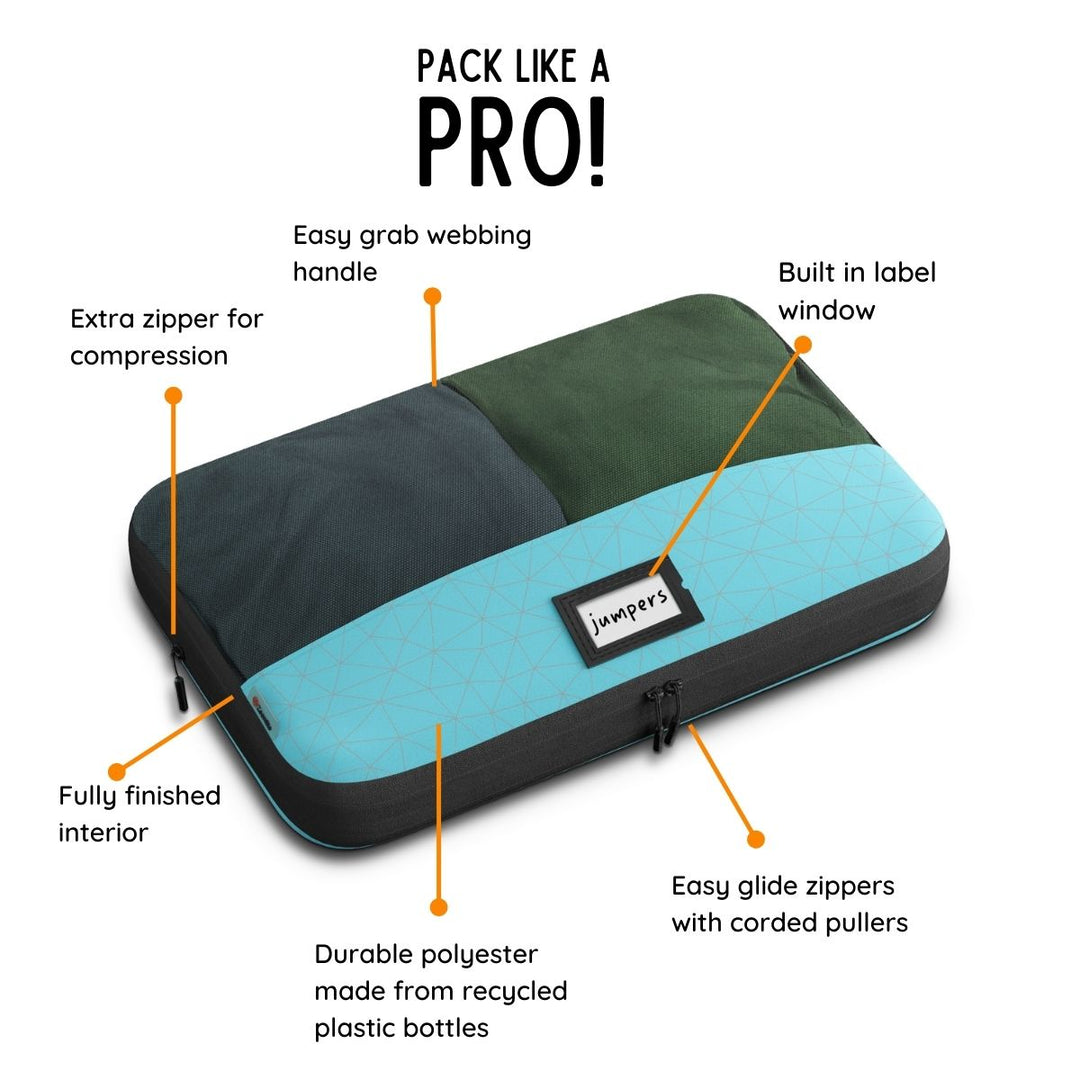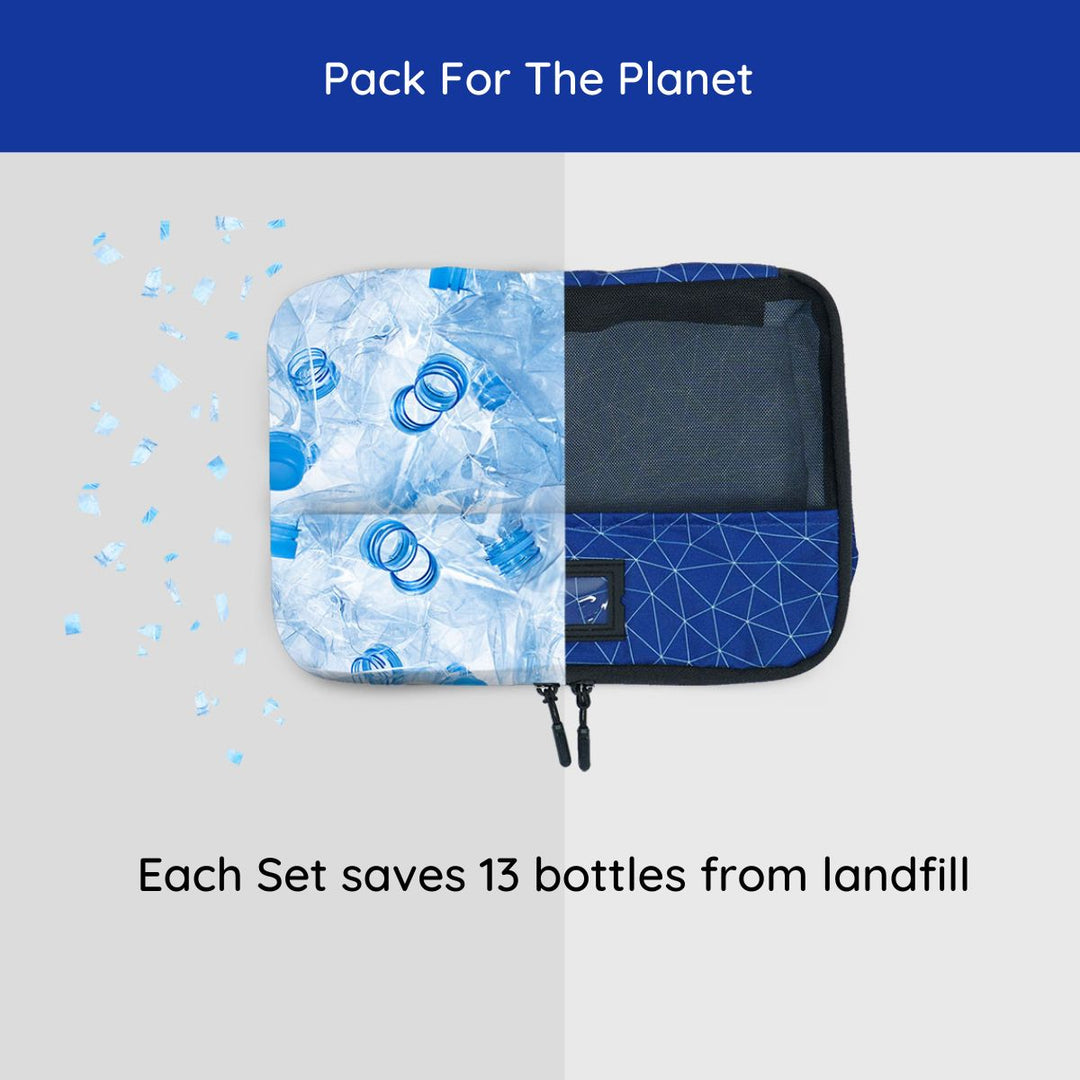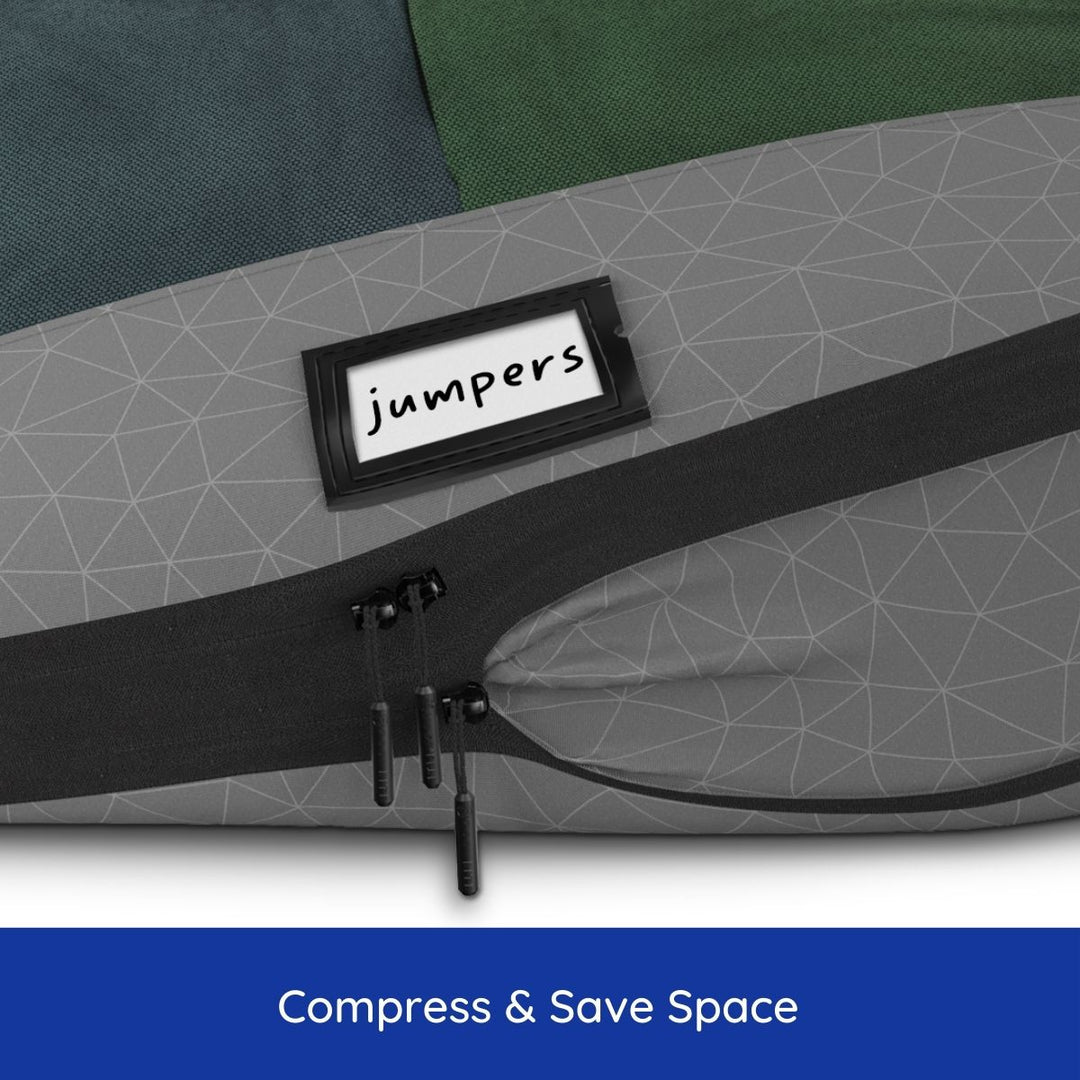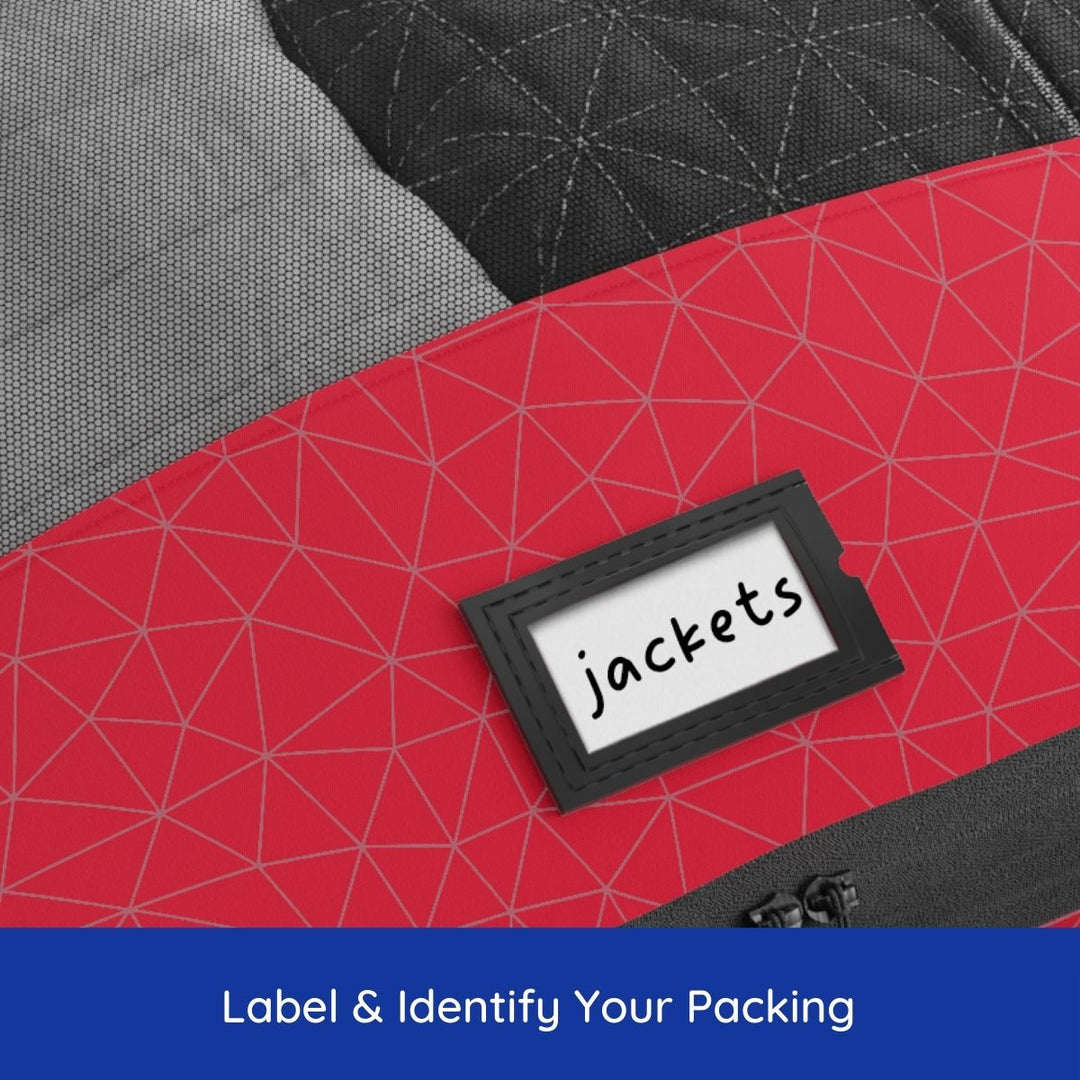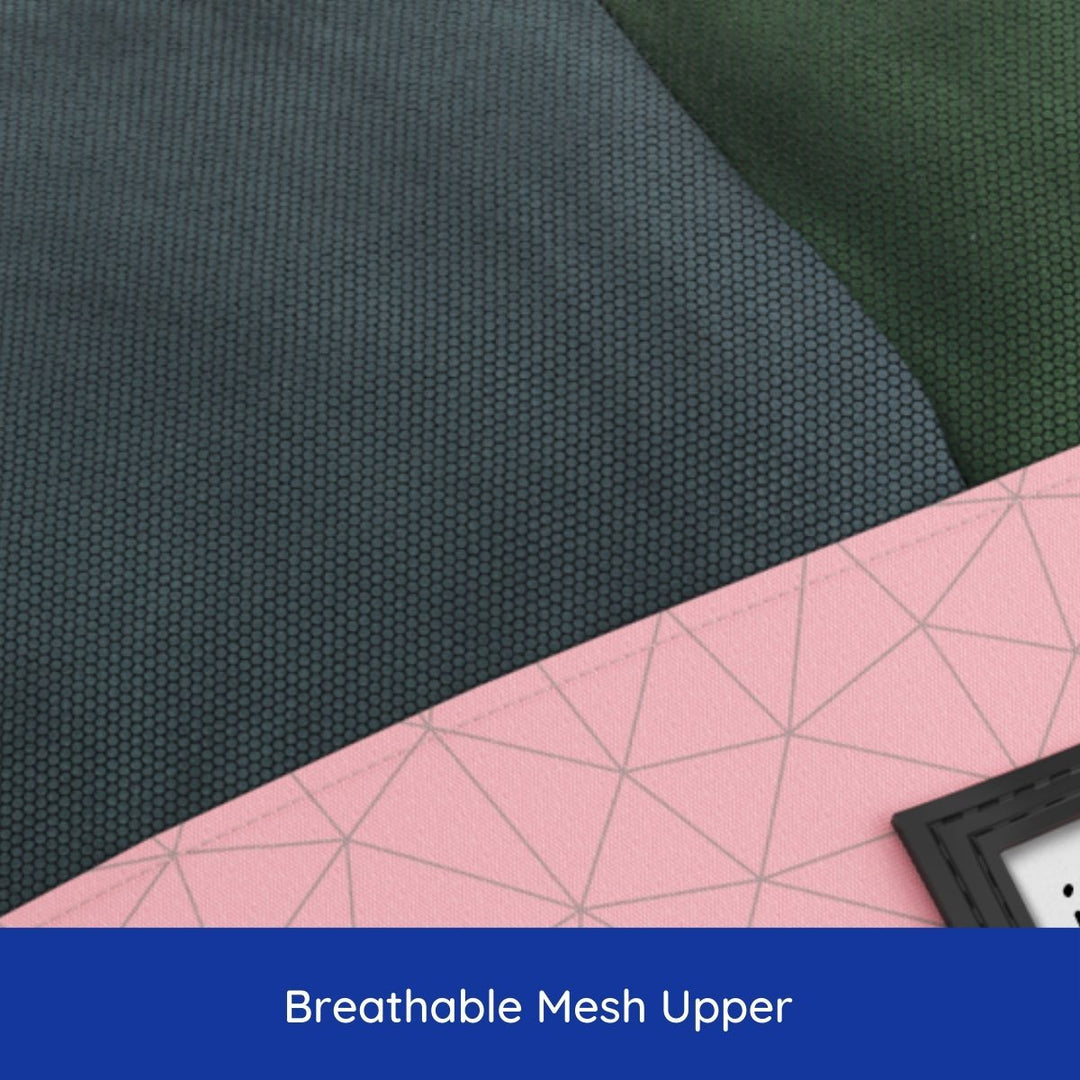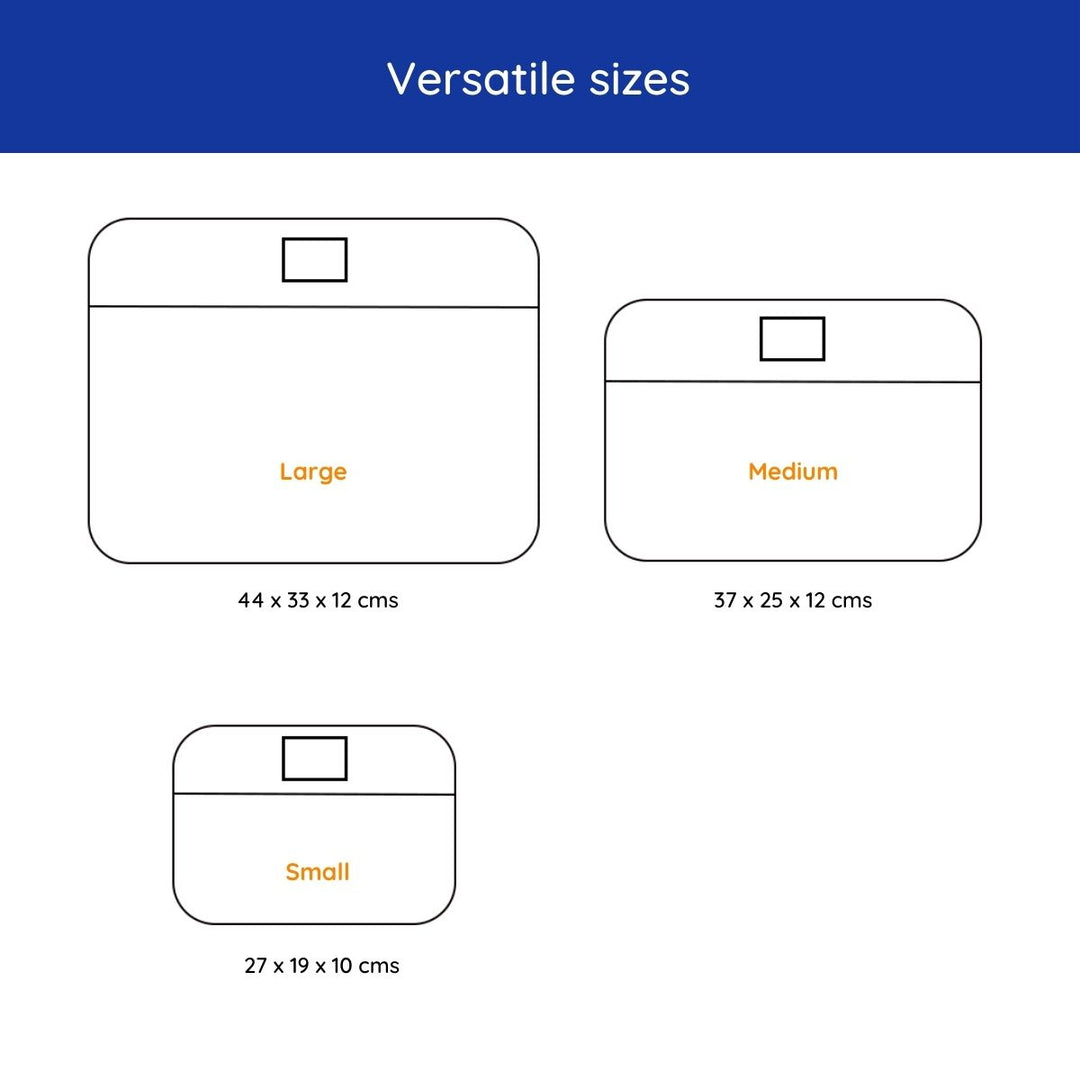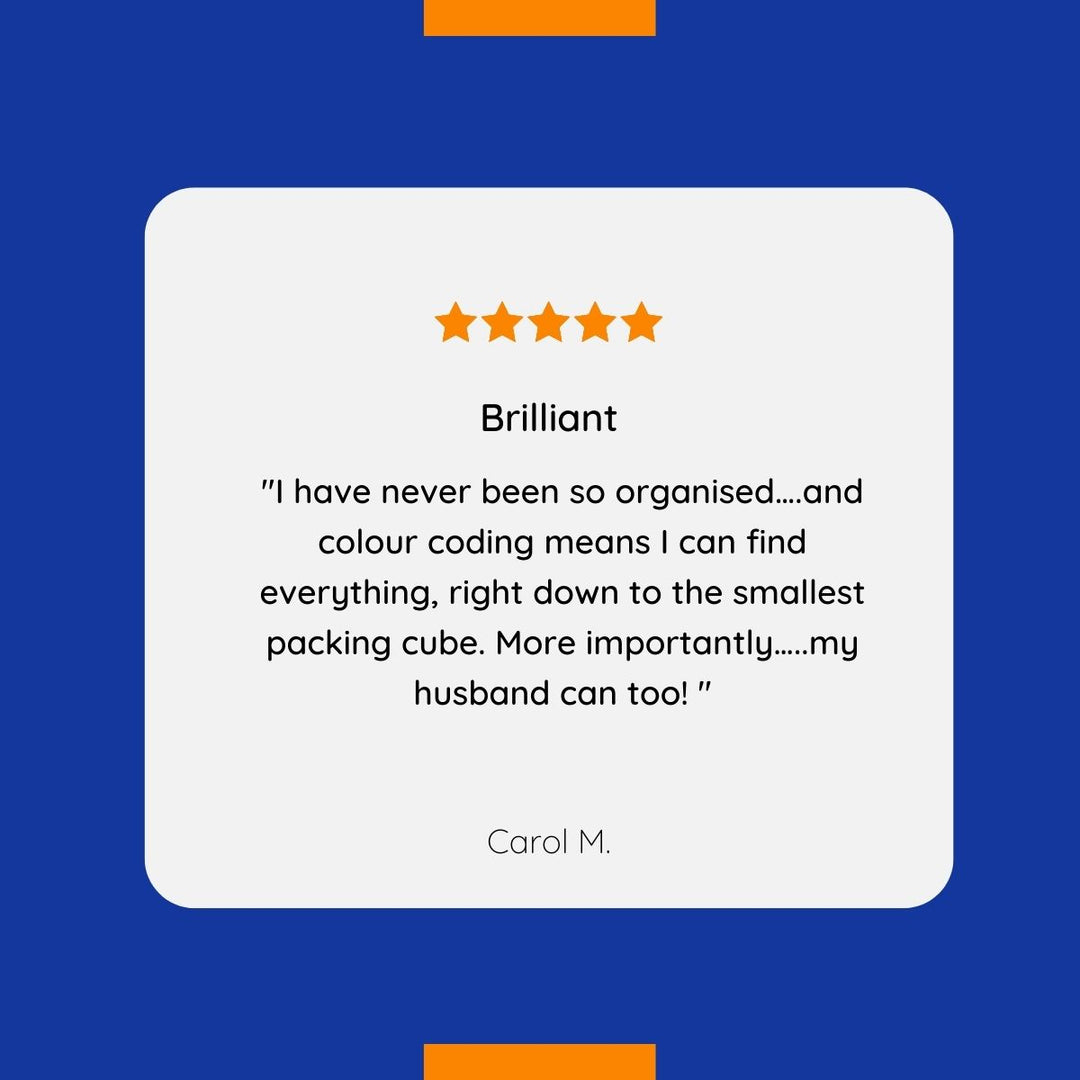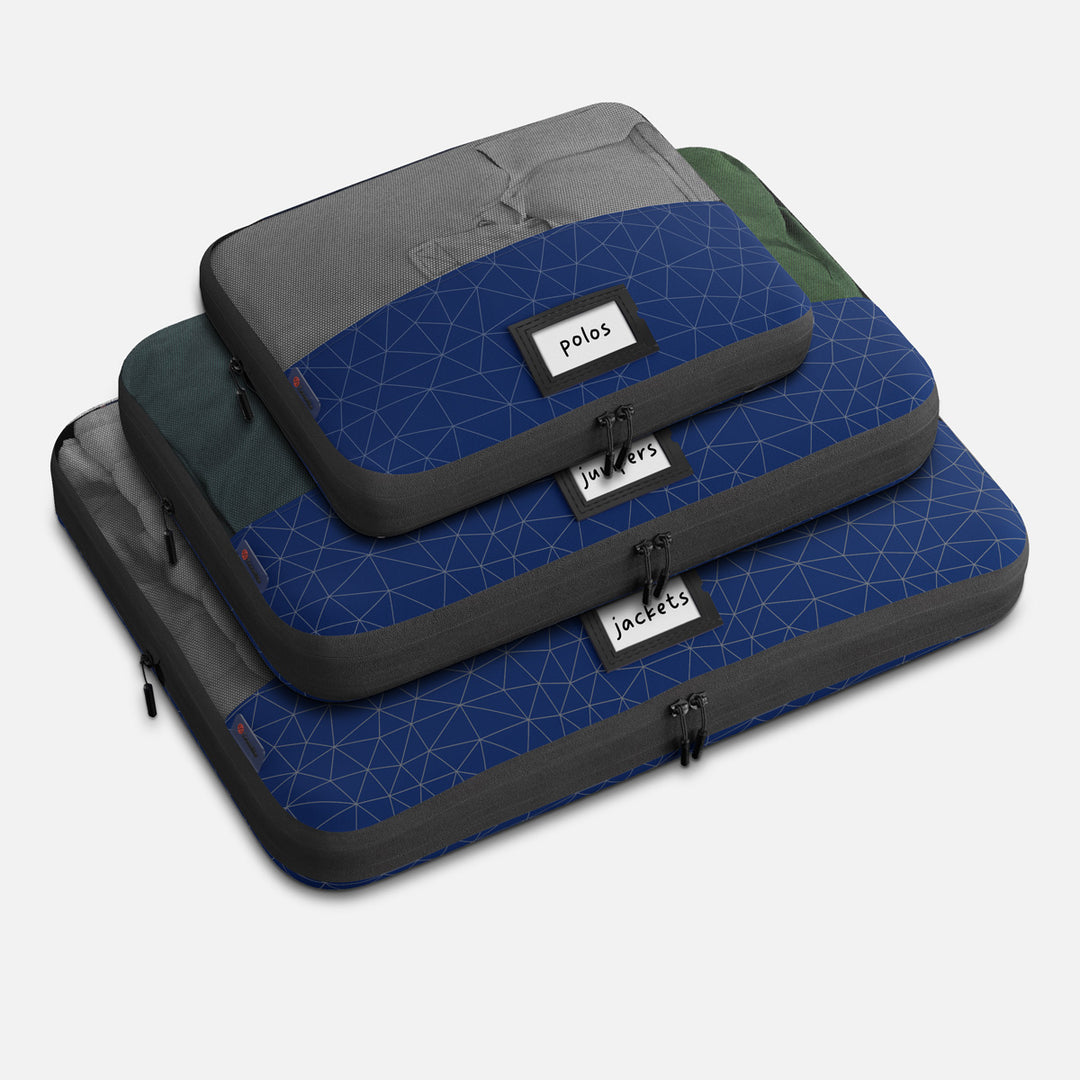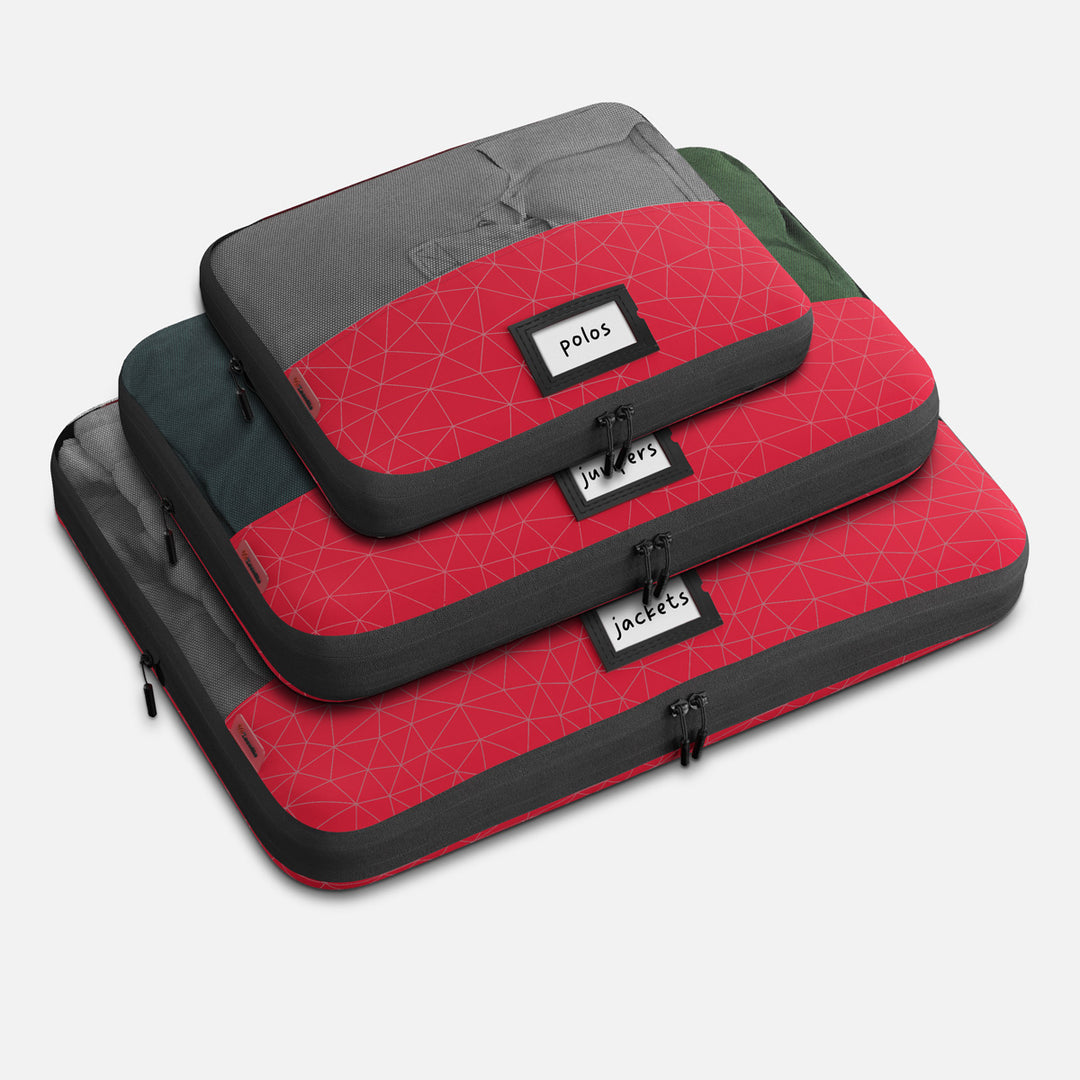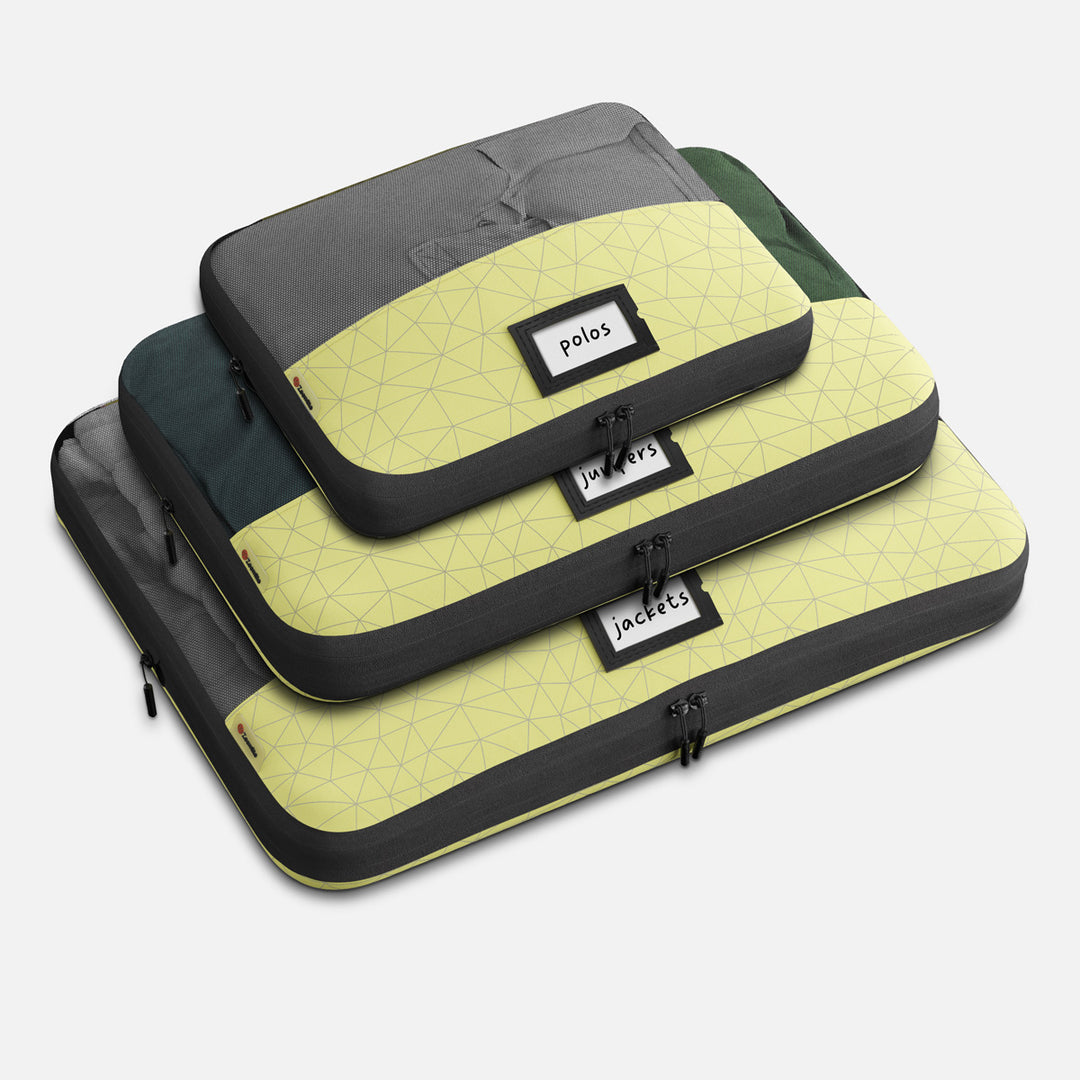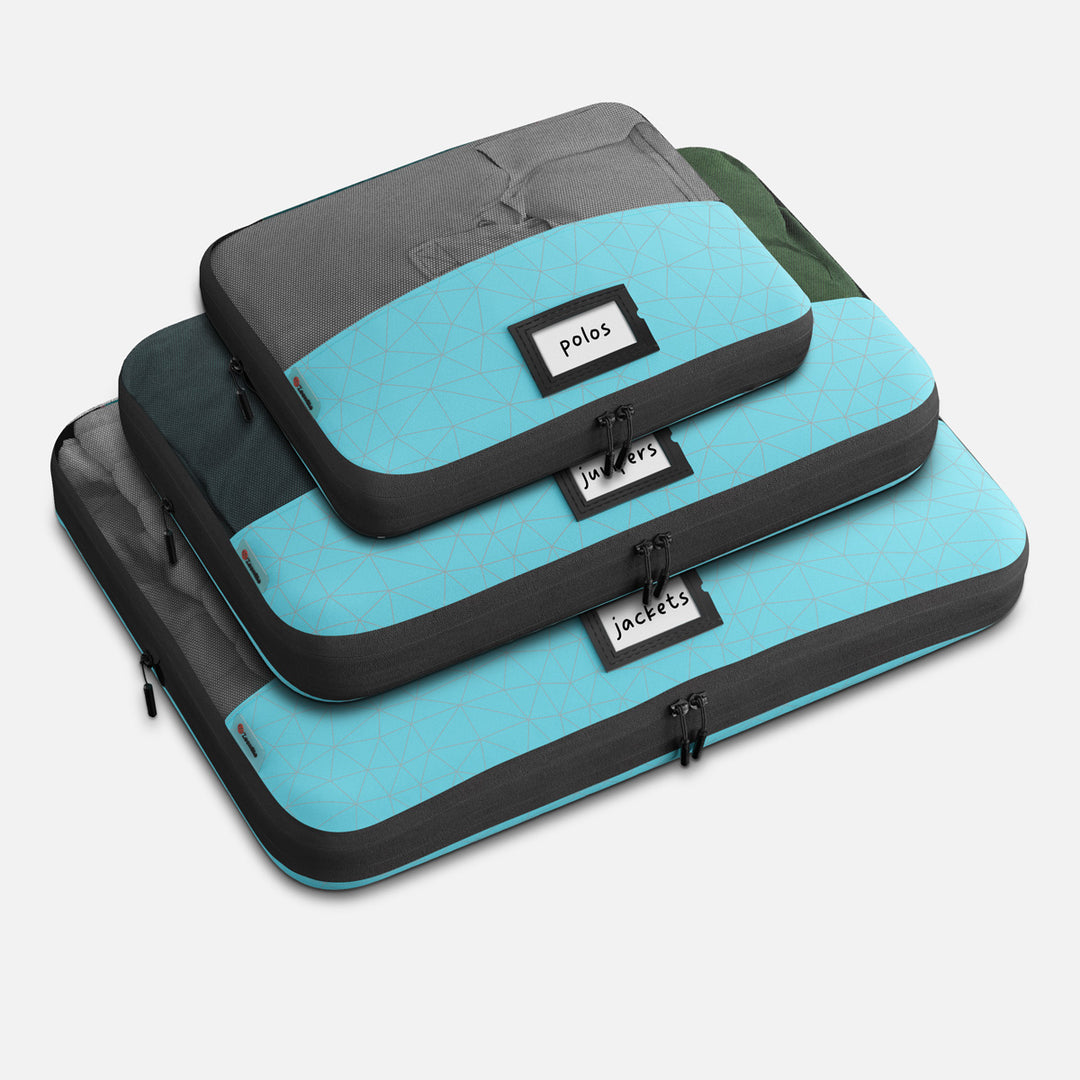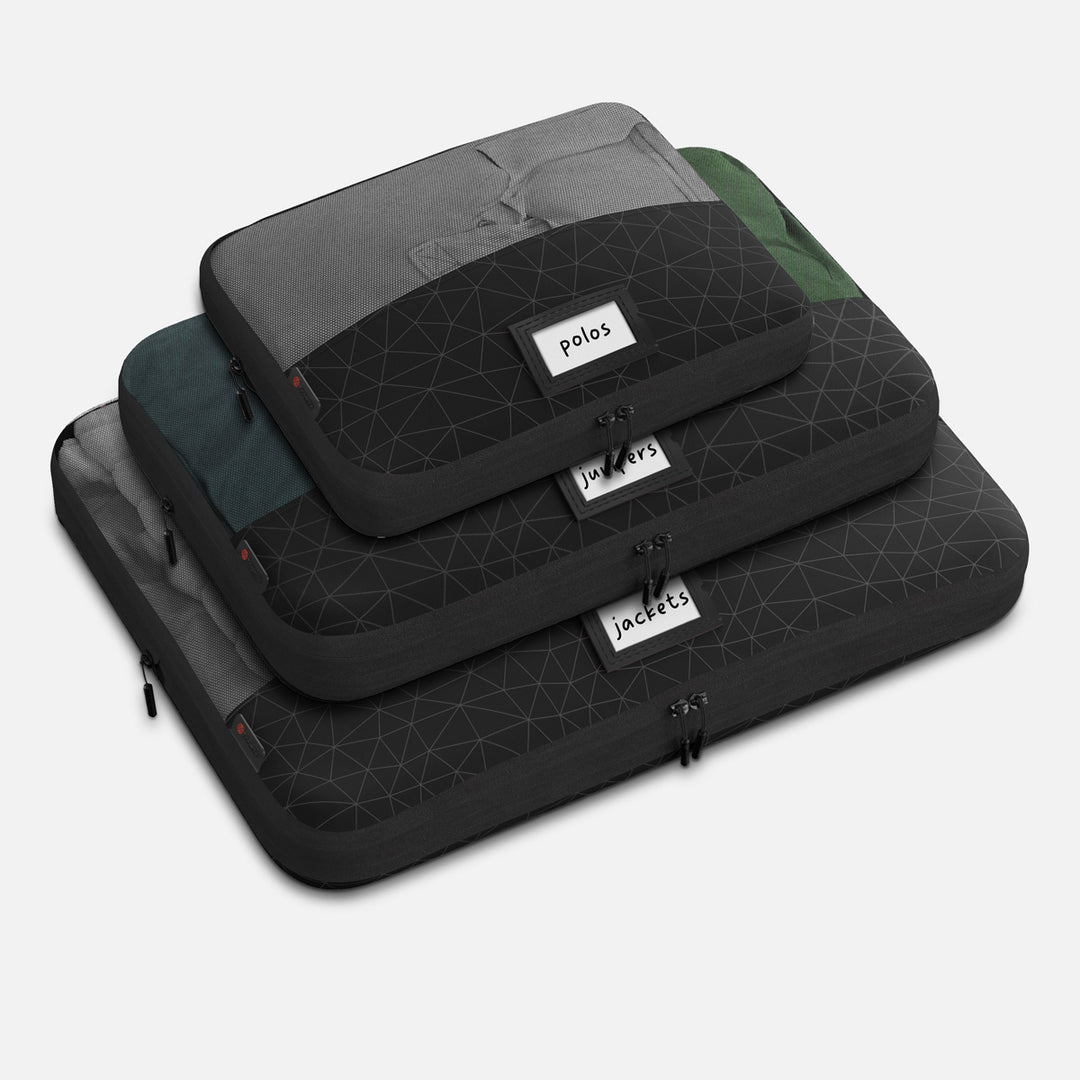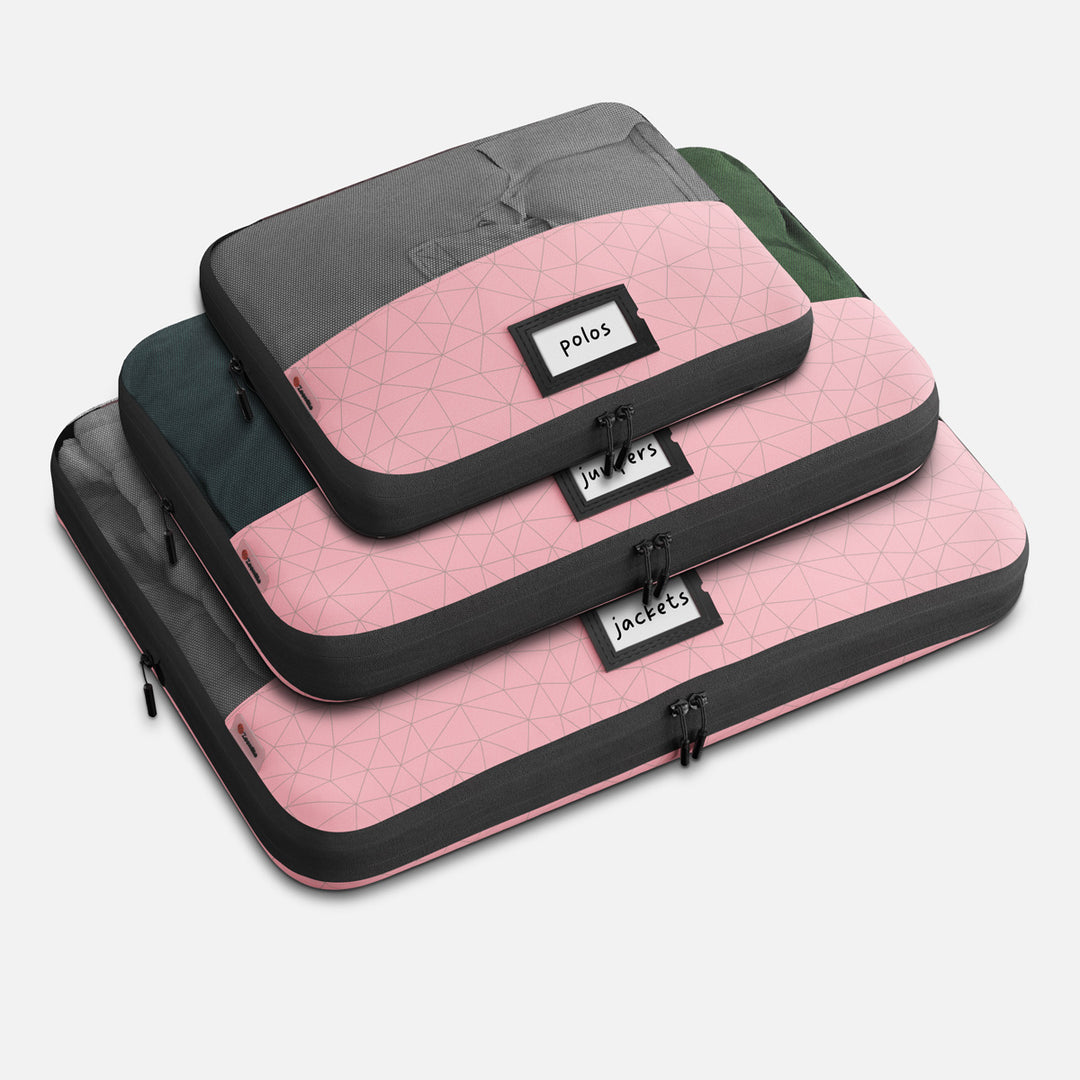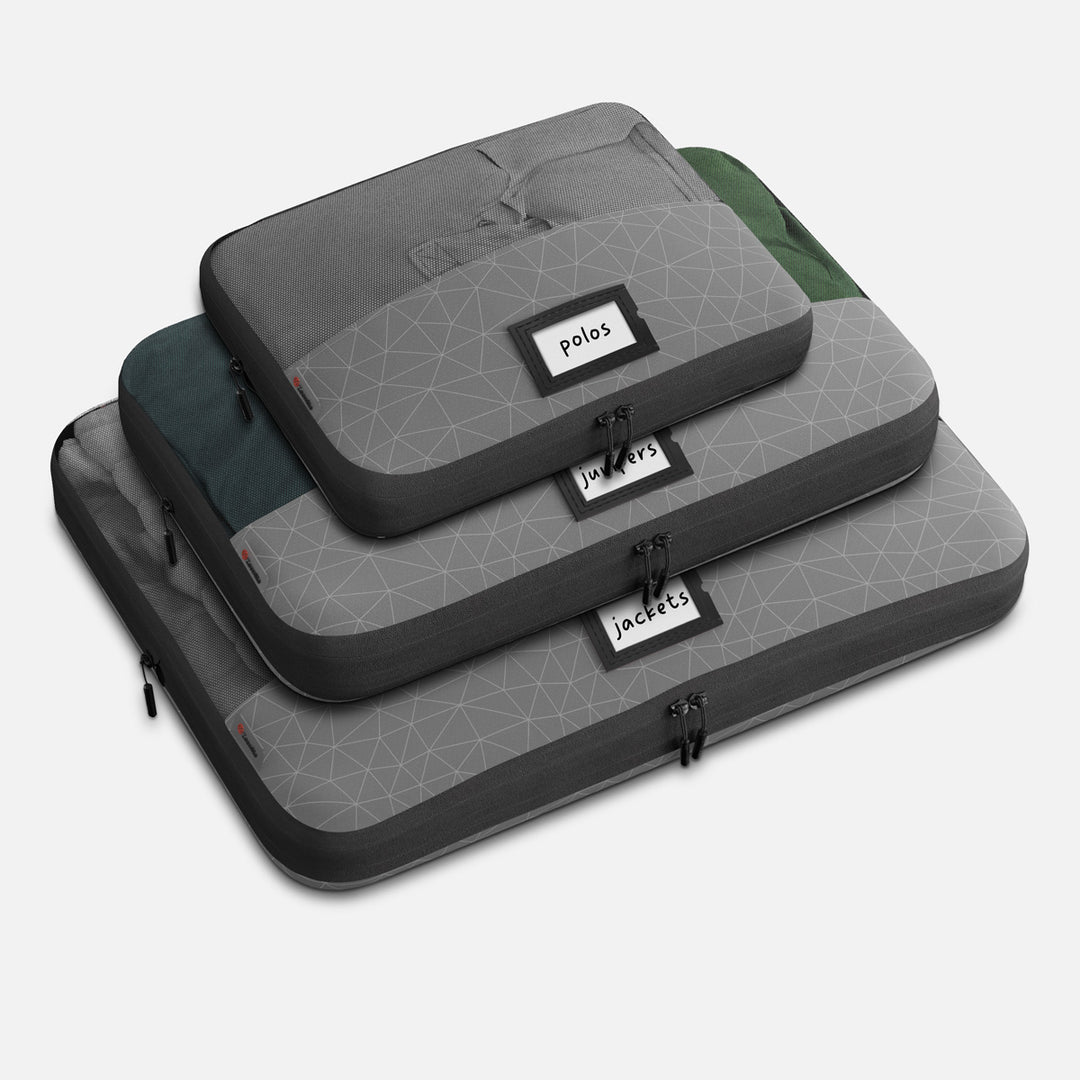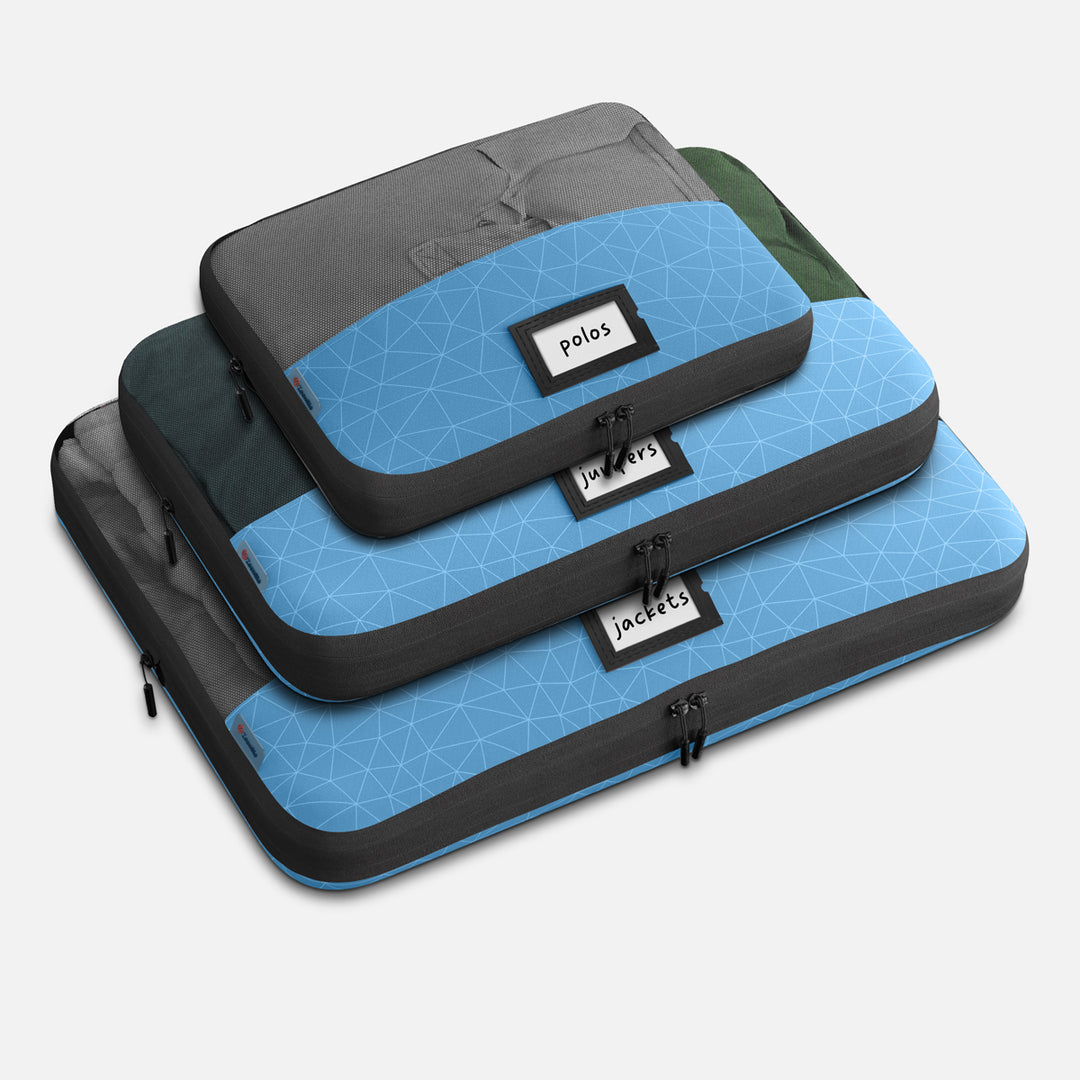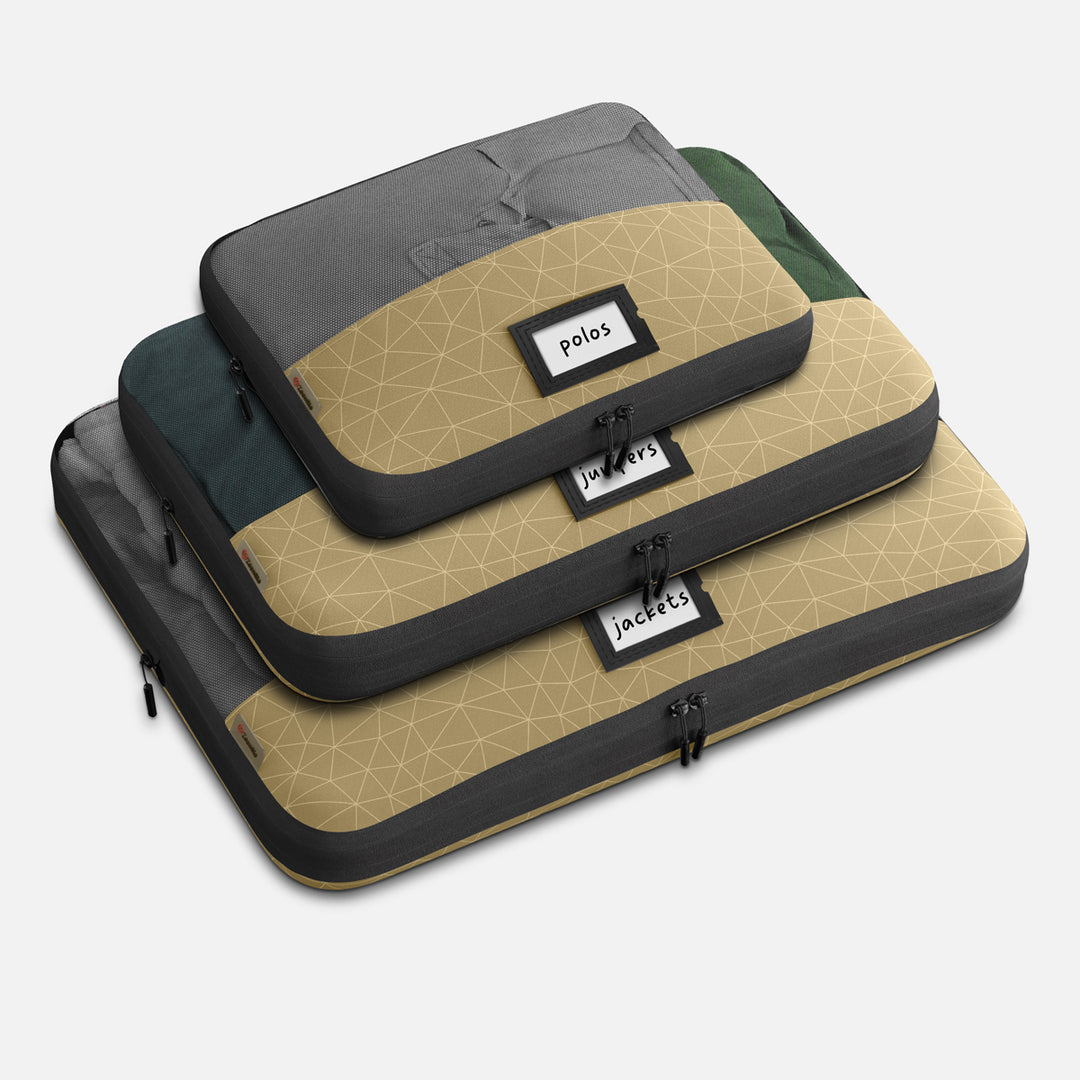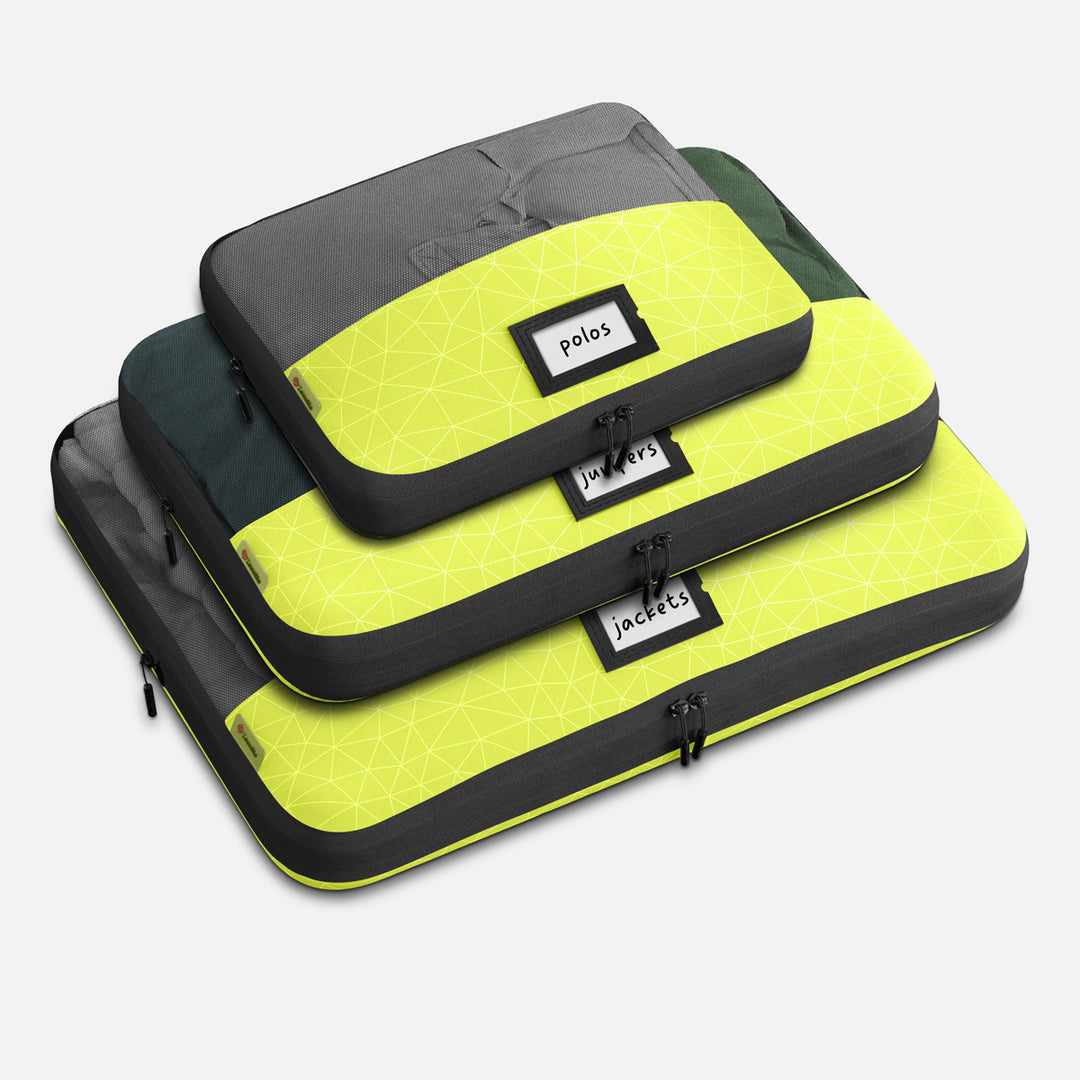 "These guys scream durability" escape.com.au
Finally a travel nightmare solution
I absolutely LOVE my packing cubes. It really has taken the stress
out of packing, and as I am preparing to go to Europe and 3 different countries but multiple stops, and short ones, these are just magical. It will mean, and I can find what i want quickly and not get stressed out like I normally do. The different sizes are perfect for me, and it almost makes it fun to pack :) I just wish I found you years ago ! I will defiantly recommend you to all my friends and family. Thank you SO much.

- Vibe W.

Read more ↓

Read less ↑
I bought the 10 pack of cubes for a five-week trip to Europe staying in various cities. Yes, I had read the reviews,
which were all positive, but what happened next came as a complete surprise. The ease and pleasure of packing and organising my suitcase are beyond belief. Everything has its place, is within easy reach and nothing else gets messed up. The cubes are exceptionally well made, with smooth double zippers and of a strong lightweight fabric. I now cannot imagine travelling without them ever again. In one word indispensable!

- Ruth T.

Read more ↓

Read less ↑
Fast efficient response to our order
Love your product, taken the packing cubes on our trip
to Germany and found them great for finding our items without rummaging through whole suitcase. Will buy more for family and friends as going away gifts. Thanks to the Zoomlite team for getting them to us within 36 hours of ordering.

- Kathryn B.

Read more ↓

Read less ↑
Excellent product
I have just finished packing with these cubes and our suitcases
have never been more organised. Also, I was able to make all the clothing more compact with space to spare, instead of cramming everything in and applying force to the lids to close them

- Jennifer A.

Read more ↓

Read less ↑
Setting the Standard: Why Zoomlite Stands Apart

Green by Design
Our commitment to sustainability is woven into every cube, made from recycled materials.
Your Shortcut to Organised Travel & Big Savings
Choose any number of cubes
Save 30 - 40%
Mix Regular & Compression Packing Cubes
Most Comprehensive
The Globetrotter 10 Pc Bundle is the most comprehensive set, offering a variety of 10 cubes in 7 different sizes, perfect for travelers who want it all.
10 Pc Set
Save 50%
Regular Packing Cubes
8 Plain Colours & 2 Multi Colour options
30-Day Hassle-Free Guarantee
Not completely thrilled with your new packing cubes?
We'll gladly accept returns, no questions asked.
Zoomlite Packing Cubes vs Others
Durable Easy Glide Zippers
The details of the individual packing cubes are -
X- Small - 22 x 15 x 8 cms, 50 grams
Small - 27 x 19 x 8 cms, 70 grams
Slim-Medium - 36 x 25 x 8 cms, 90 grams
Medium - 36 x 25 x 12 cms, 100 grams
Large - 43 x 33 x 12 cms, 130 grams.
2 Slim Tubes - 14 x 27 x 8 cms & 14 x 38 x 12 cms, 60 & 70 grams
We recommend that you hand wash your cubes with soap and water. Hang them out to line dry.
They are extremely lightweight and fold up easily, hardly taking up any room in your case. They can also stay flat as they don't have a rigid construction.
No, the top panel is mesh. The main material though is made from ripstop nylon which is water repellant.
By buying the prepacked bundles we are offering you excellent value - over 50% discount off the individual prices.
This is a great deal, although we do encourage you to work out what would best suit your needs and make sure that this is suitable.
People who travel with carry-on only would probably be better off buying their required sizes individually.
Well, that depends on the size of your case or luggage. It is very hard to give a one fit solution for all as each traveller's needs are different. Besides each manufacturer offers luggage in different sizes. We have a guide here to illustrate a scenario for the most common suitcase sizes. Actually it is like playing the game of Tetris - you can have several combinations of sizes that can fit inside the same case.