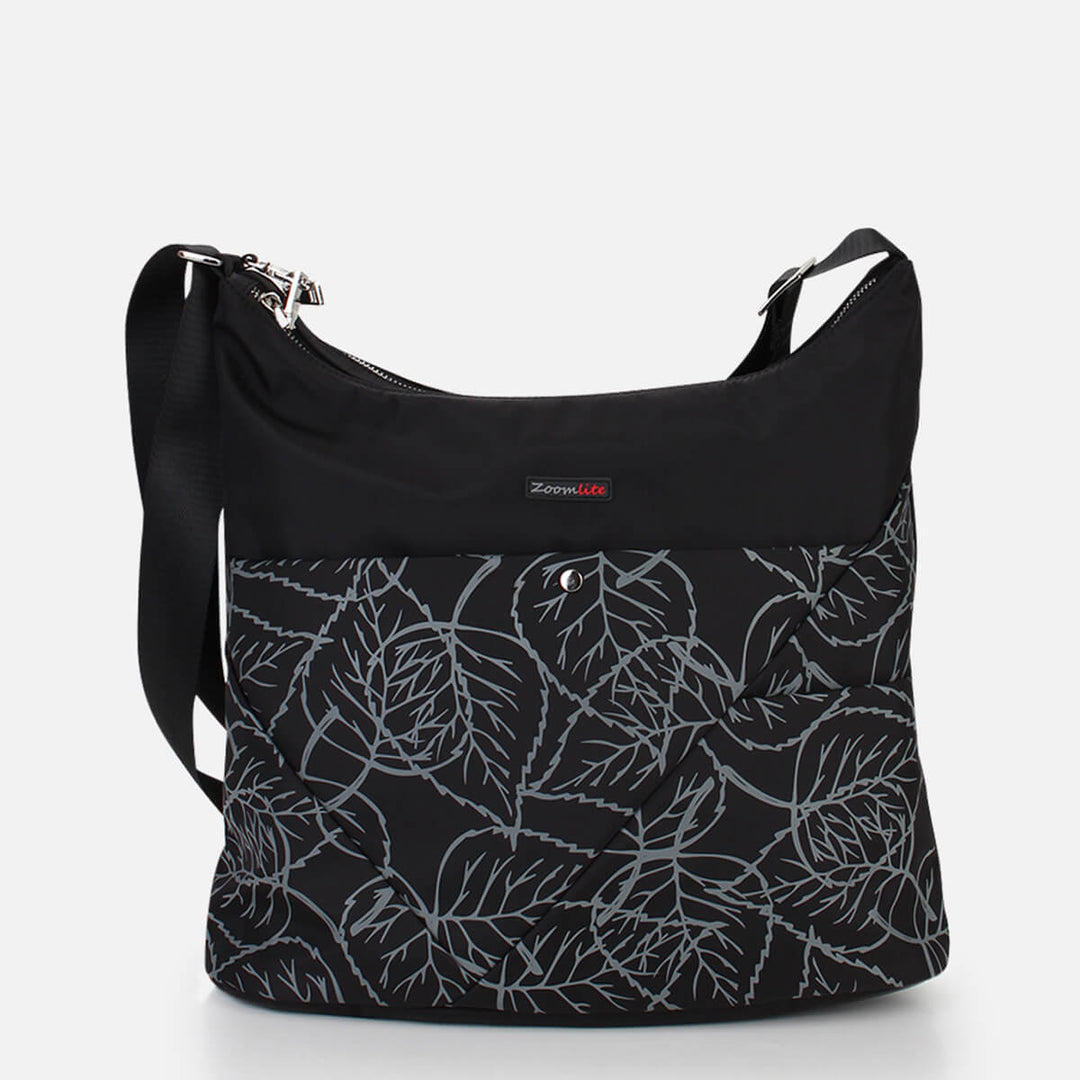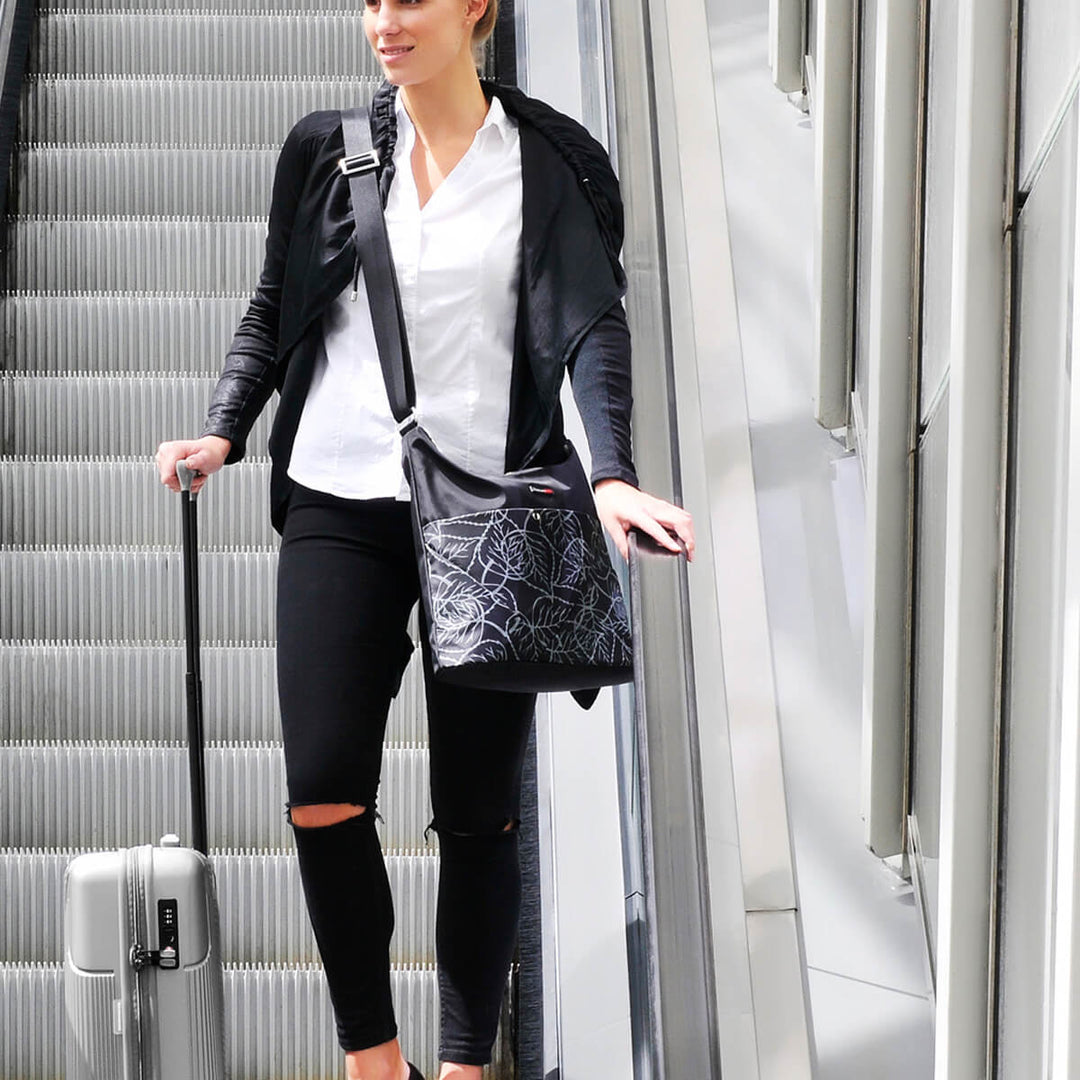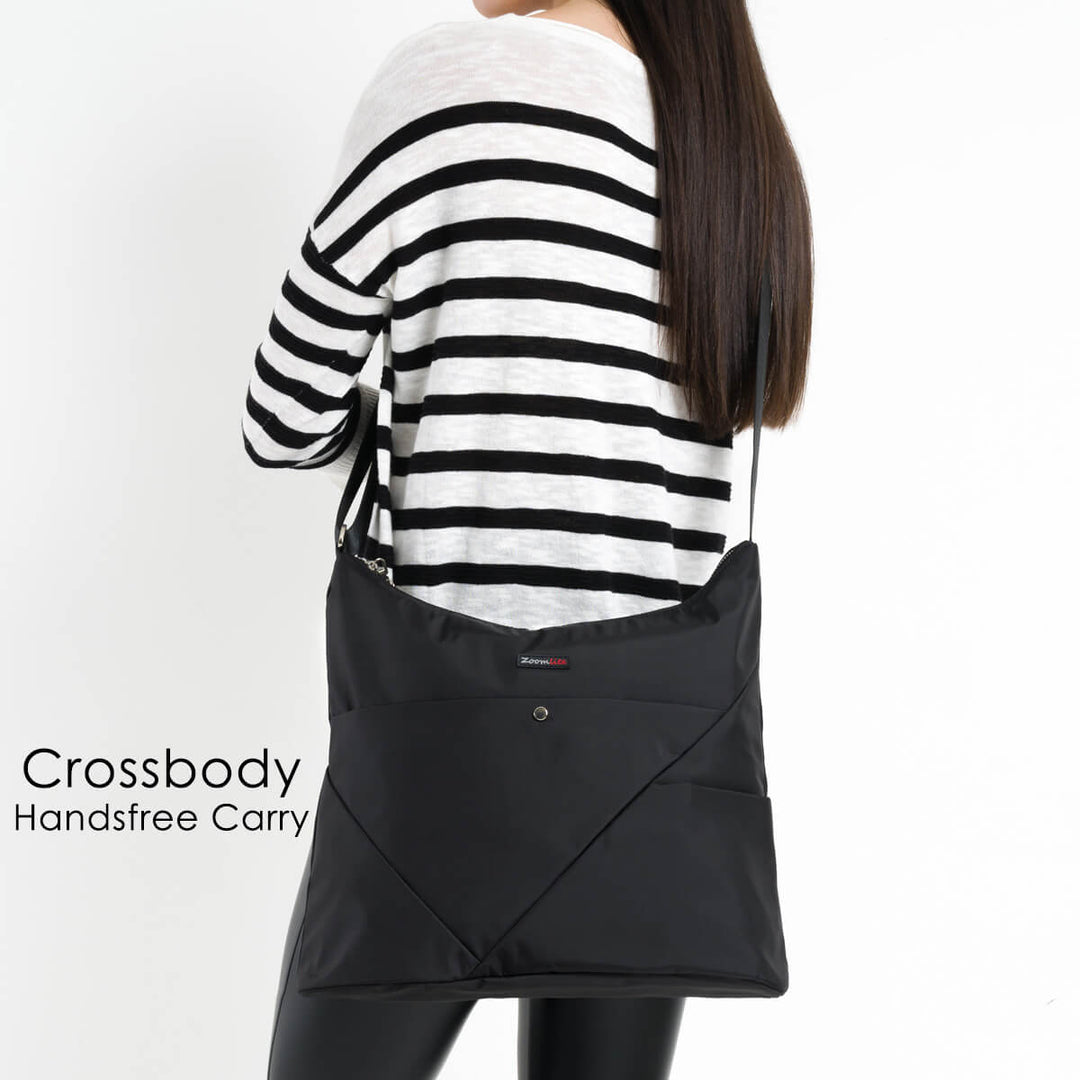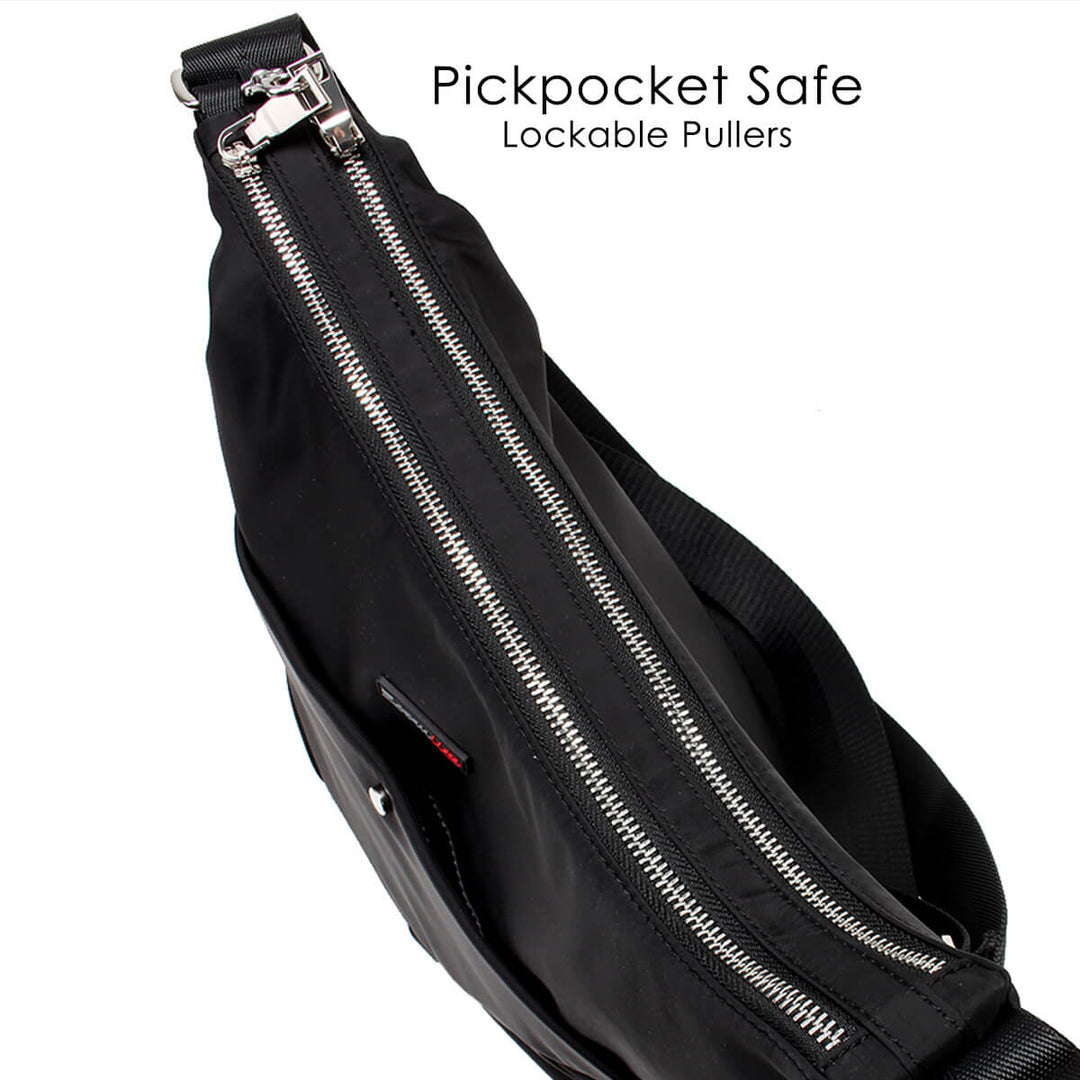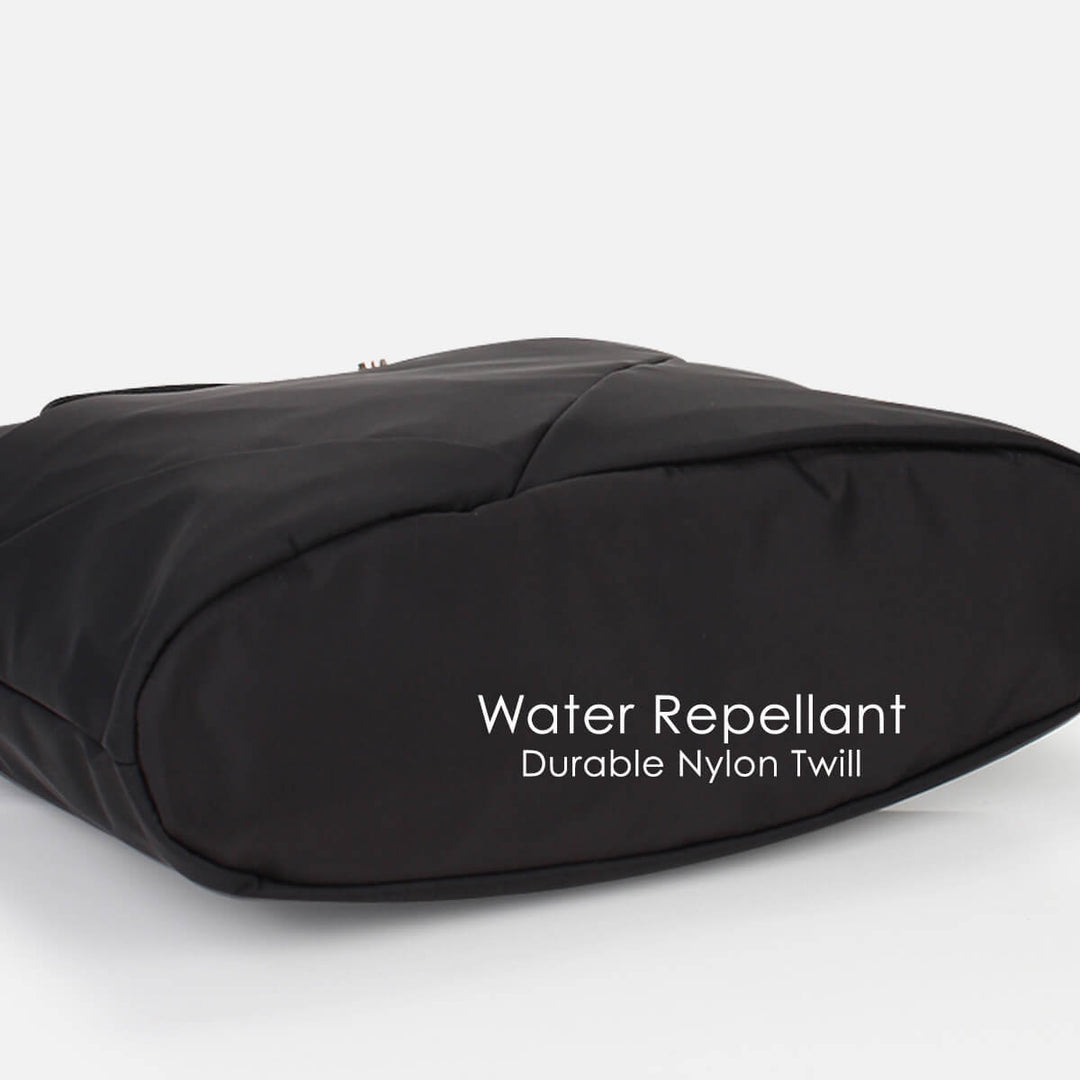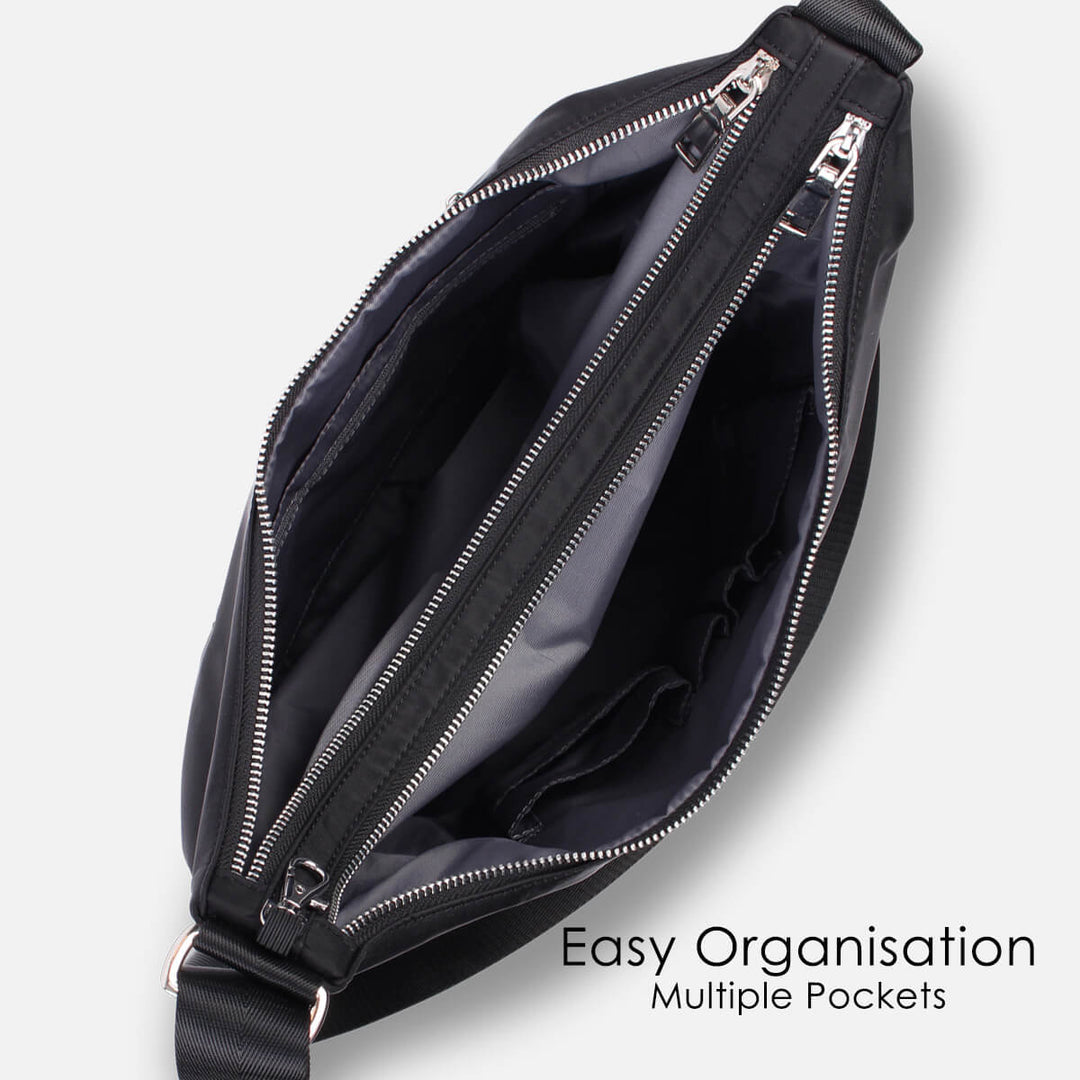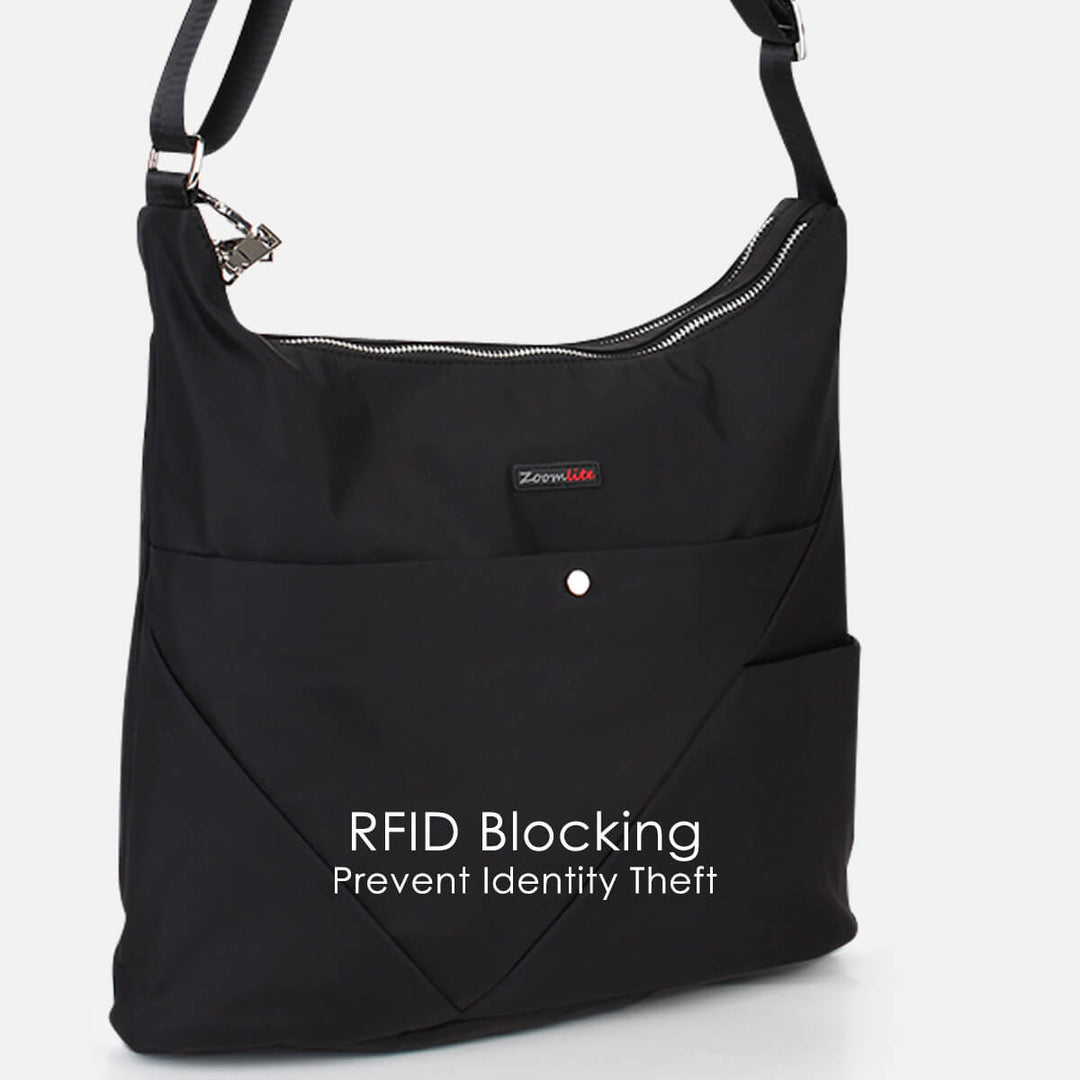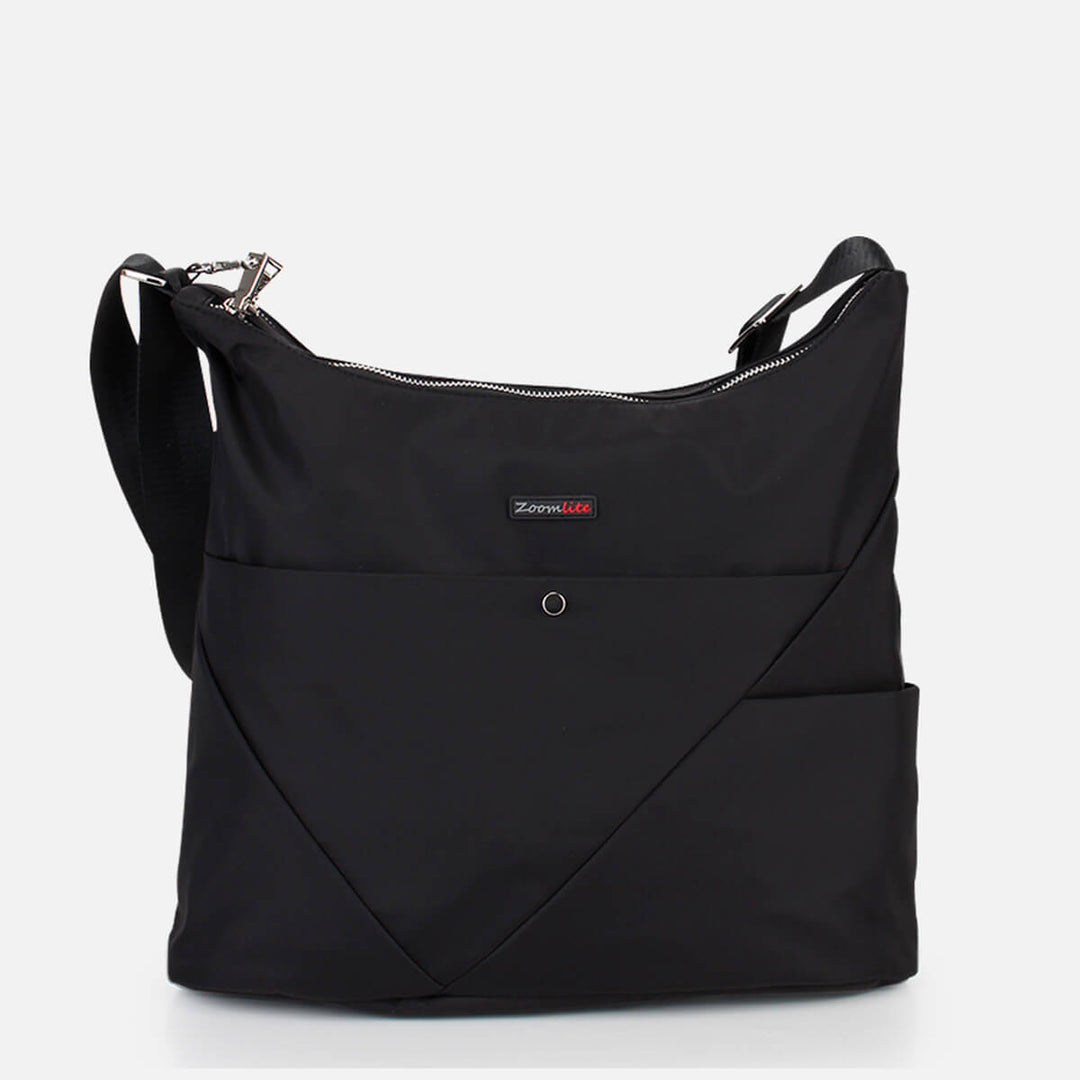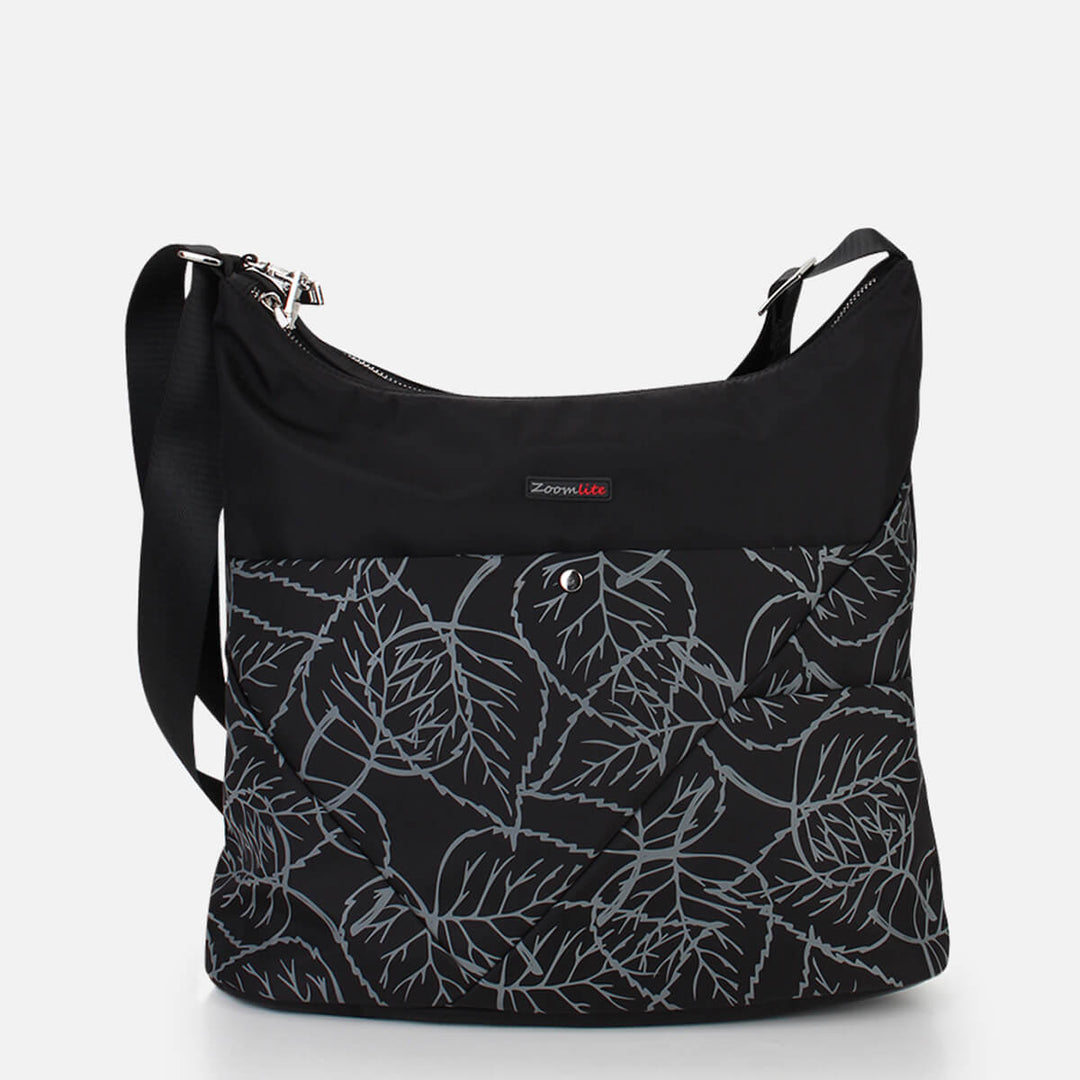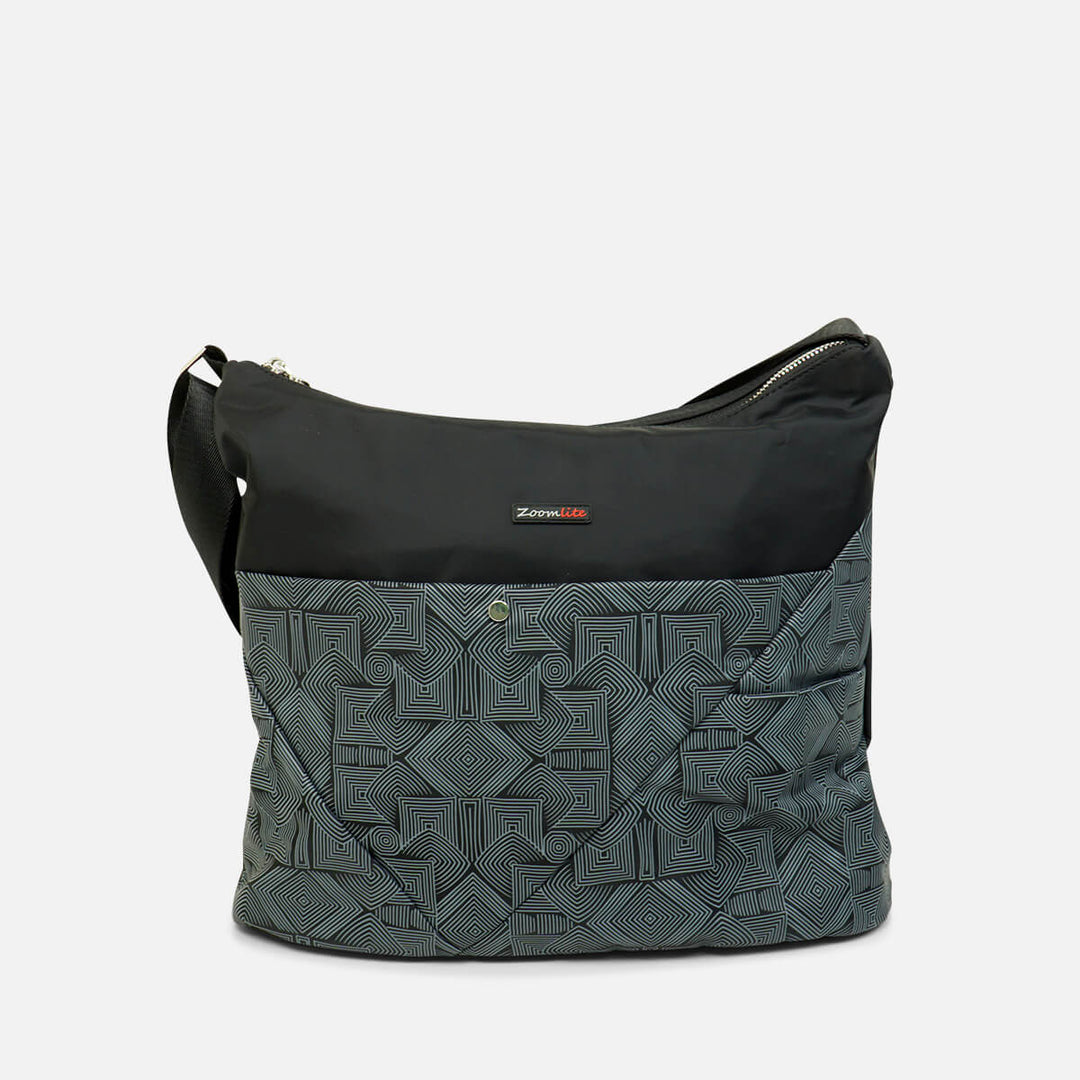 Zoe Crossbody RFID Hobo
In stock, ships from Melbourne in 1-2 business days

Free Shipping over $70, AU & NZ. We ship worldwide.
---
Large stylish handbag perfect for everyday use
2 main zip compartments with organiser pockets
3 external pockets for easy access items
Premium materials & smooth zippers made to last
RFID Blocking & pickpocket safe
Carry more than just the basics with the spacious Zoe Crossbody RFID bag. The sleek & sophisticated look is perfect for work or play. This stylish hobo-style women's handbag has plenty of pockets, both internal and external to help keep you organised. Backed by pickpocket-safe zips and an RFID-blocking pocket to keep your belongings secure, your new go-to bag is right here!
Won't weigh you down - lightweight, water-repellent easy care tear resistant nylon fabric
Crossbody comfort - adjustable 4cm wide webbing comfort crossbody strap with 45-83cm drop
On-the-go pockets - front and side magnetic closure slip-in pockets
Spacious - 2 main fixed clip lockable chrome zip compartments
Easy organisation - organiser section comprising 2 pen spaces, 1 card slot, phone and sunglasses pockets
Find everything fast - interior organisation with rear RFID protected zip pocket, velcro-secured pocket and detachable keyring
Rear pocket - external rear zip pocket for easy access items
Pickpocket Safe compartments deter pickpockets gaining access easily to your bag in crowded areas, with the help of secure lockable clips
RFID-blocking - dedicated pocket protects your passport and credit cards from modern-day data skimming thieves
Lockable clips - 1 to secure both main compartments
Dimensions: 29 x 36 x 11 cm
Weight: 490 grams
Capacity: 11.4 L
Material:

Black Nylon outer with printed pattern
Silver hardware
Grey polyester lining

Interior Details:

2 lockable main compartments
RFID zipper pocket
3 slip-in pockets
2 pen slots
Detachable keyring

Tech Fit: Can fit an 11" Macbook Air in main section
RFID Blocking Lining: 12 x 21 cms zippered pocket
Anti-Theft Features: Lockable Sections, RFID Pocket
Exterior Details:

2 front quick access pocket with magnetic closure (1 large, 1 small)
Rear zip pocket

Shoulder Strap: 38mm wide adjustable webbing crossbody strap with 39-70cm drop & strap keeper
Warranty: 1 year warranty against manufacturing defects covering materials and workmanship
Origin: China
This bag contains 2 anti-theft features - Pick-pocket safe zipper clips and an RFID blocking pocket.
Radio-Frequency Identification (RFID) is the use of radio waves to read and capture information stored on a tag attached to an object. A tag can be read from up to several feet away. These tags include the electronic chips on modern day credit cards and passports. These chips contain sensitive and personal data, that can be misused if they fall into the wrong hands.
Absolutely. This bag has a dedicated pocket that has been lined with a special material that has been designed to block the transmission of signals from your credit cards and passport to identity thieves with scanners. You must put your credit cards and passport in this dedicated pocket (which is clearly identified in every bag either with RFID logo printed on the lining or a label in the pocket) to secure your credit cards and passport.
Locking clips are provided on every bag. You can engage the zipper puller of one or more compartments to the locking clips. This will prevent opportunistic pick pockets from easily getting inside your bag's contents, as it will take them some time to disengage the pullers from the locking clips.
A cross-body bag is not only convenient but also a stylish way to wear your bag these days. Wearing your bag closer to your torso makes it more difficult for purse snatchers. It also helps in keeping your hands free, which is great for a busy lifestyle.
The outer material of this bag is made from water-repellent nylon. It is perfect for those occasions when you are caught in an unexpected rain shower. However, if you accidentally dropped your bag in a pool of water, or if the bag gets soaked in a heavy downpour then water could seep through the zippers and the edges of the various compartments.
This bag has been designed to be a stylish option for your everyday use. Not only is the silhouette suitable as an everyday option, but also the bag is available in a few colours and prints that are sure to go with most outfits. This bag has functional and security features that makes it a great travel bag too. After all you don't want to look like a tourist when you are travelling.
We pride ourselves on our quality. Our manufacturer's warranty covers the product for any manufacturing defect. If you have any issues please contact our support team.
Absolutely. You don't have to be a traveller to use these bags. They are a great option for daily use as they are extremely lightweight, stylish and functional. The safety features are an added bonus.
This bag has 1 fixed clip to secure both of the main compartments together.
This bag would fit a large wallet, phone, sunglasses case, pens, an iPad, an 11" Macbook Air or laptop and a compact camera. A novel and a jumper would also fit.
There are 2 external front pockets that could be used for a small water bottle
Your order will be sent within 1-2 Business days from our Melbourne warehouse.
Please refer to your shipping confirmation email to track your order. If you have any questions, please contact our Customer Care team anytime!