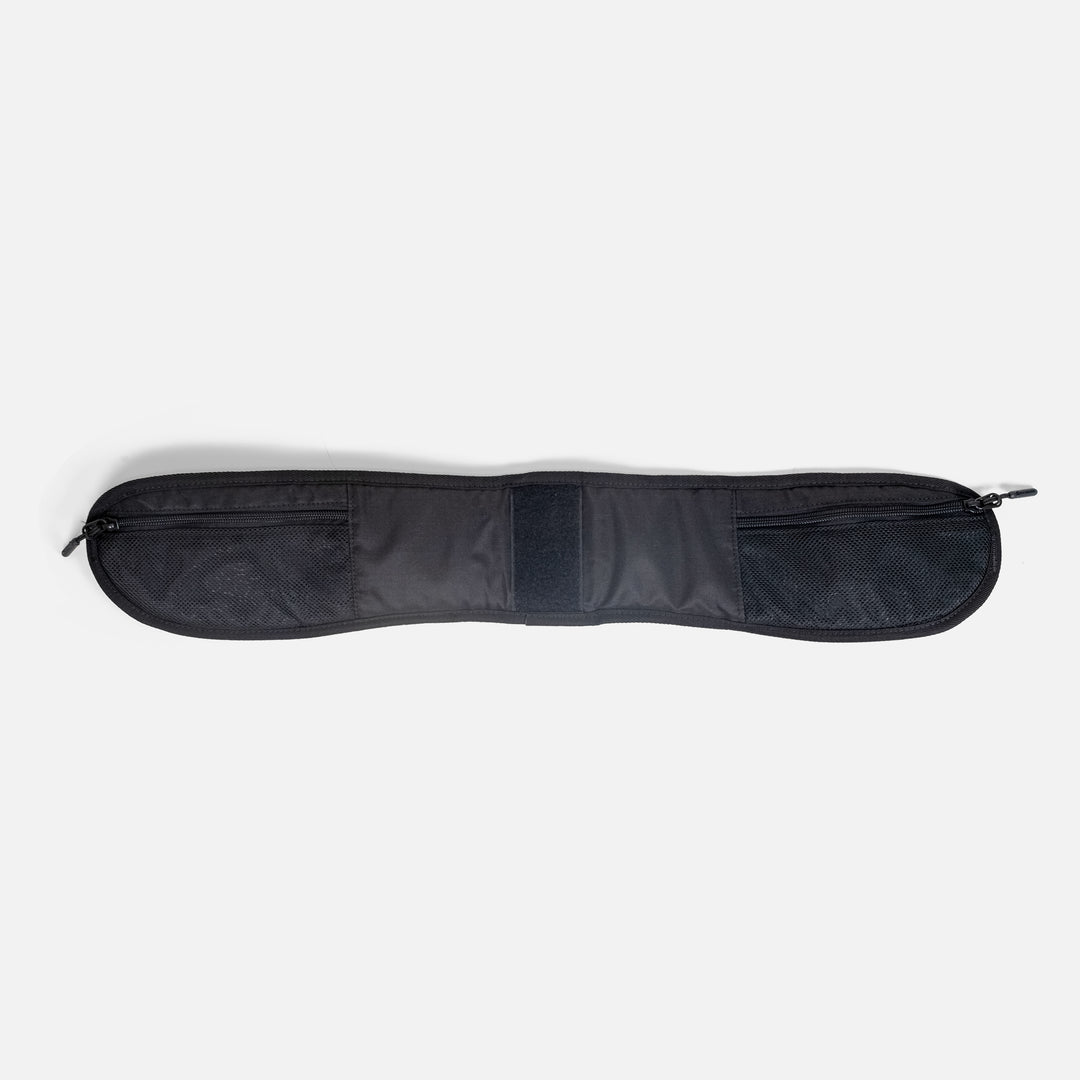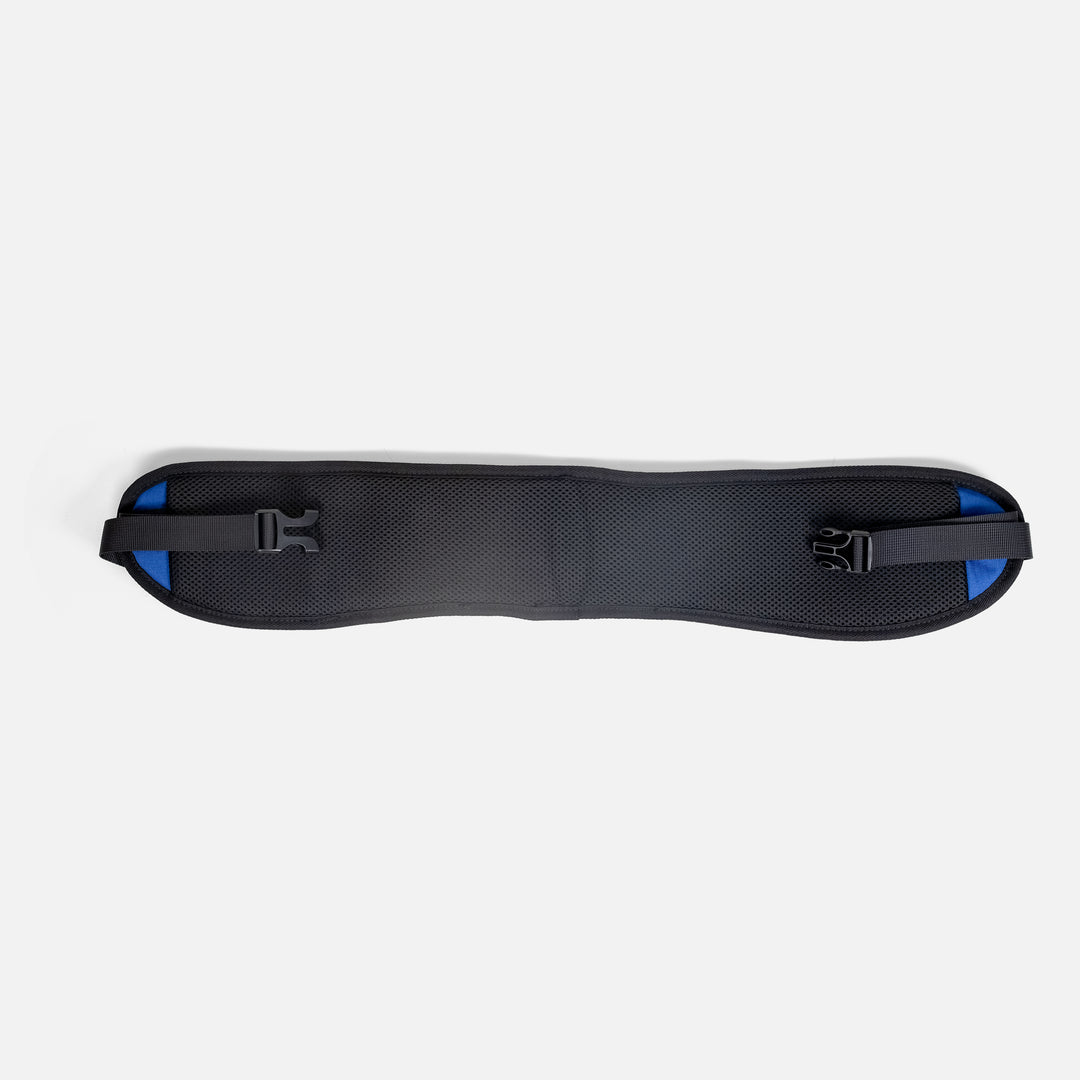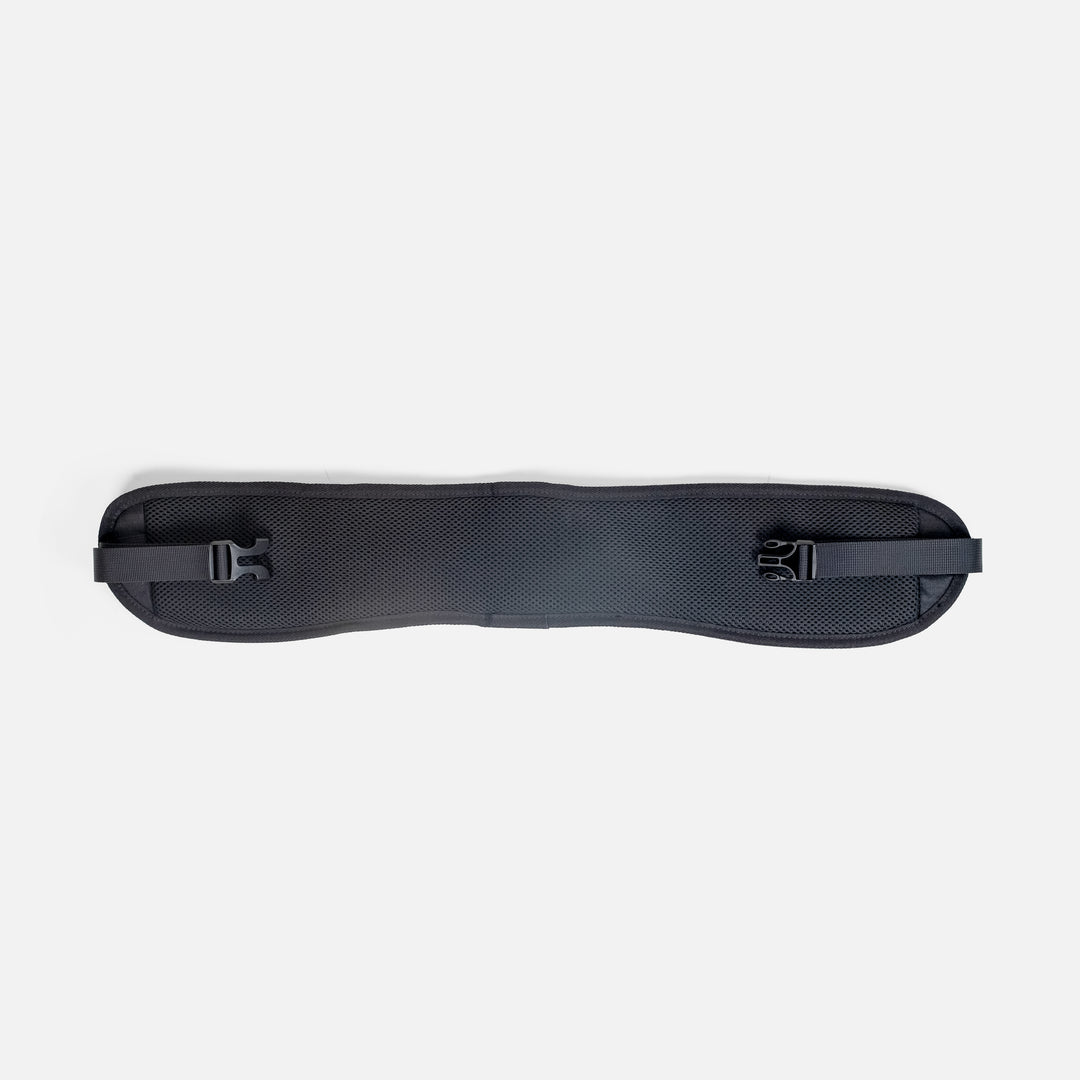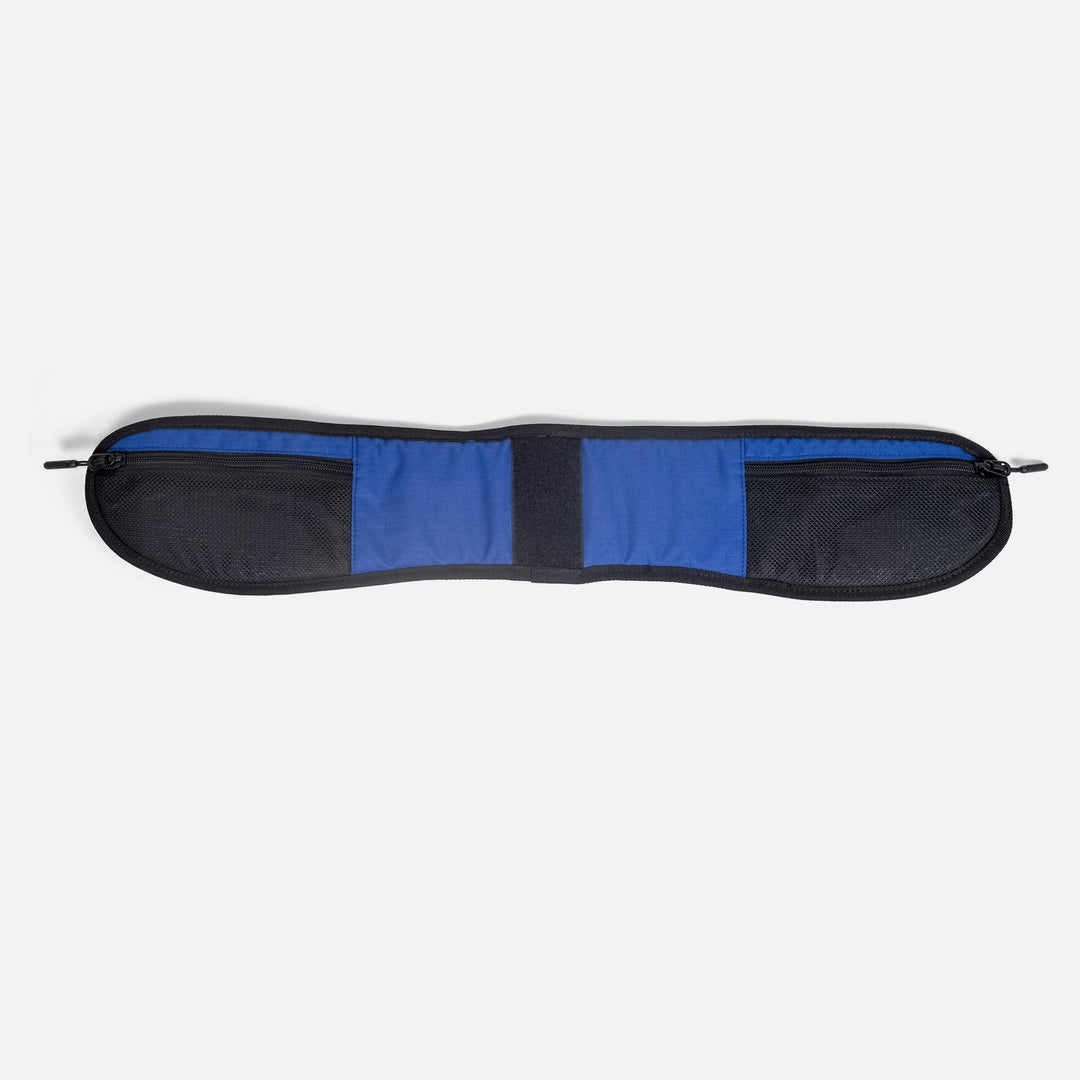 Hip Belt
In stock, ships from Melbourne in 1-2 business days

Free Shipping over $70, AU & NZ. We ship worldwide.
---
Carry-on backpack for organised travellers
Pack like a suitcase, carry like a backpack
Convenient organisation with 3 distinct sections
Tech friendly - fits 17" laptop + large tablet
RFID blocking & pickpocket safe
Upgrade your Road Warrior experience with the optional hip belt – where comfort meets convenience.
🎒 Distribute the Weight: Designed to spread the load evenly, the hip belt takes the strain off your shoulders, ensuring a comfortable carry even on long journeys.
🔒 Quick-Access Pockets: Integrated zip pockets on the hip belt allow for easy access to essentials like cash or keys, keeping them within reach without having to remove your backpack.
🌟 Customized Fit: Easily adjustable, the hip belt ensures a snug and secure fit, adapting to your body shape and movement, enhancing stability during active adventures.
Carry-on - full featured carry on travel backpack for organised travellers
Comfortable carry - padded backpack straps and back padding provide a comfortable carry, with a waist strap (with inbuilt zip pockets) help to spread the load
Tech protection - padded laptop and tablet compartments, fits a large iPad Pro (12.9") and up to a 17" laptop
Clamshell opening - packs like a suitcase, bring everything you need without checking in a bag
Obsessive organisation - various zippered, slip-in and elastic-top pockets throughout to keep you organised
Carry options - side and top grab handles give carrying options, plus compression straps help keep your belongings secure
Pass-through trolley sleeve - take the load off your back when you want to with luggage attachment sleeve
Weatherproof - the water-repellent outer keeps your belongings protected from rain showers
Suspension system - move the sternum straps up and down to fit your torso
Reduce the load - take the weight away from your shoulders with the padded hip belt
Pickpocket-safe - compartments that stop pickpockets getting easy access to your belongings, with the help of secure lockable clips
RFID-blocking - dedicated pocket protects your passport and credit cards from modern-day data skimming thieves
External charging - charge your devices on the go with the integrated USB port and cable supplied (powerbank required)
Night visibility - reflective strips on the backpack straps help you be visible to drivers at night
Access pocket - backpack strap features a zip pocket for easy access to coins and other small items
Dimensions: 48 x 32 x 12 cm (48 x 32 x 20 cm when expanded)
Weight: 1.65 kg
Capacity: 18 L /30 L (when expanded)
Material:

Coated textured water repellent heavy duty polyester outer
Grey polyester lining

Interior Details:

Front zip compartment with further zippered pocket 21 x 20 cm
3 slip-in pockets
Zip mesh pocket
Multiple webbing loops for storing daily essentials
Clam shell opening
2 mesh zippered pocket 28 x 18 & 28 x 20cms
Large zippered clothes storage section (45 x 31) with expander
Rear 3/4 opening zip compartment with 15cm wide 2 slip in pockets, padded laptop & tablet pockets

Tech Fit:

31 cm x 24 cm, fits 12.9"iPad Pro
44 cm x 30 cm, fits most 17" laptops

RFID Blocking Lining: Zippered pocket (inside front compartment) - 21 x 20 cm, External rear hidden zip pocket - 28 x 16 cm
Anti-Theft Features: Lockable Sections, RFID Pockets
Exterior Details:

Quick access front zip pocket
Expander on main section
Rear hidden hidden zippered rfid pocket
Adjustable waist strap with 2 zippered flapped pockets
Adjustable chest strap
Smart sleeve webbing strap
Reflective strips on strap
Compression strap for front compartment
Padded side handle and top mounted easy grab handle

Shoulder Strap: Concealed backpack strap, chest and waist straps.
Handle: Padded carryon side handle and easy grab top soft handle.
Warranty: 1 year warranty against manufacturing defects covering materials and workmanship
Origin: China
This bag contains 2 anti-theft features - a pick-pocket safe zipper clip and 2 RFID blocking pockets.
Radio-Frequency Identification (RFID) is the use of radio waves to read and capture information stored on a tag attached to an object. A tag can be read from up to several feet away. These tags include the electronic chips on modern-day credit cards and passports. These chips contain sensitive and personal data, that can be misused if they fall into the wrong hands.
Absolutely. This bag has a dedicated pocket that has been lined with a special material that has been designed to block the transmission of signals from your credit cards and passport to identity thieves with scanners. You must put your credit cards and passport in this dedicated pocket (hidden on the rear of the bag with gold lining and a label to show it is RFID blocking) to secure your credit cards and passport.
A locking clip is featured on the Road Warrior. You can engage the zipper puller of one or more compartments to the locking clip. This will prevent opportunistic pick pockets from easily getting inside your bag's contents, as it will take them some time to disengage the pullers from the locking clips, alerting you to their presence.
Yes, the dimensions are 48 x 32 x 12, meaning it is an acceptable size for using as a carry-on bag
Yes, you can fit up to a 17" laptop in the padded laptop section. You can also fit a large size tablet / iPad Pro (12.9") in the padded tablet section
The outer material of this bag is made from water-repellent nylon. It is perfect for those occasions when you are caught in an unexpected rain shower. However, if you accidentally dropped your bag in a pool of water, or if the bag gets soaked in a heavy downpour then water could seep through the zippers and the edges of the various compartments.
This bag would fit everything you need for several days on the road - clothes, shoes, wallet, camera, passport, laptop & tablet
We suggest you wipe your bag with a damp soft cloth, using warm water. For more stubborn stains use a light detergent.
We pride ourselves on our quality. Our manufacturer's warranty covers the product for any manufacturing defect. If you have any issues please contact our support team.
Your order will be sent within 1-2 Business days from our Melbourne warehouse.
Please refer to your shipping confirmation email to track your order. If you have any questions, please contact our Customer Care team anytime!