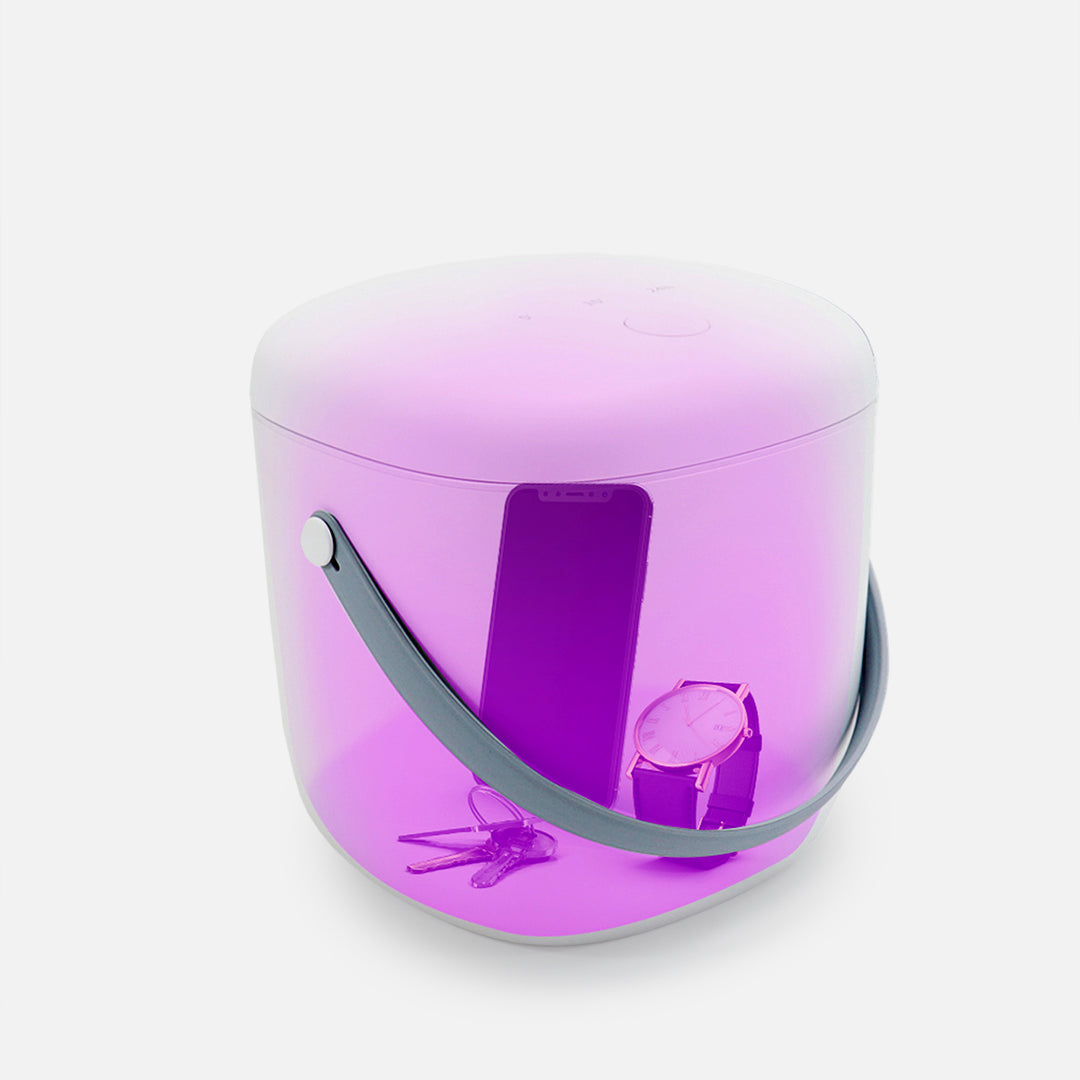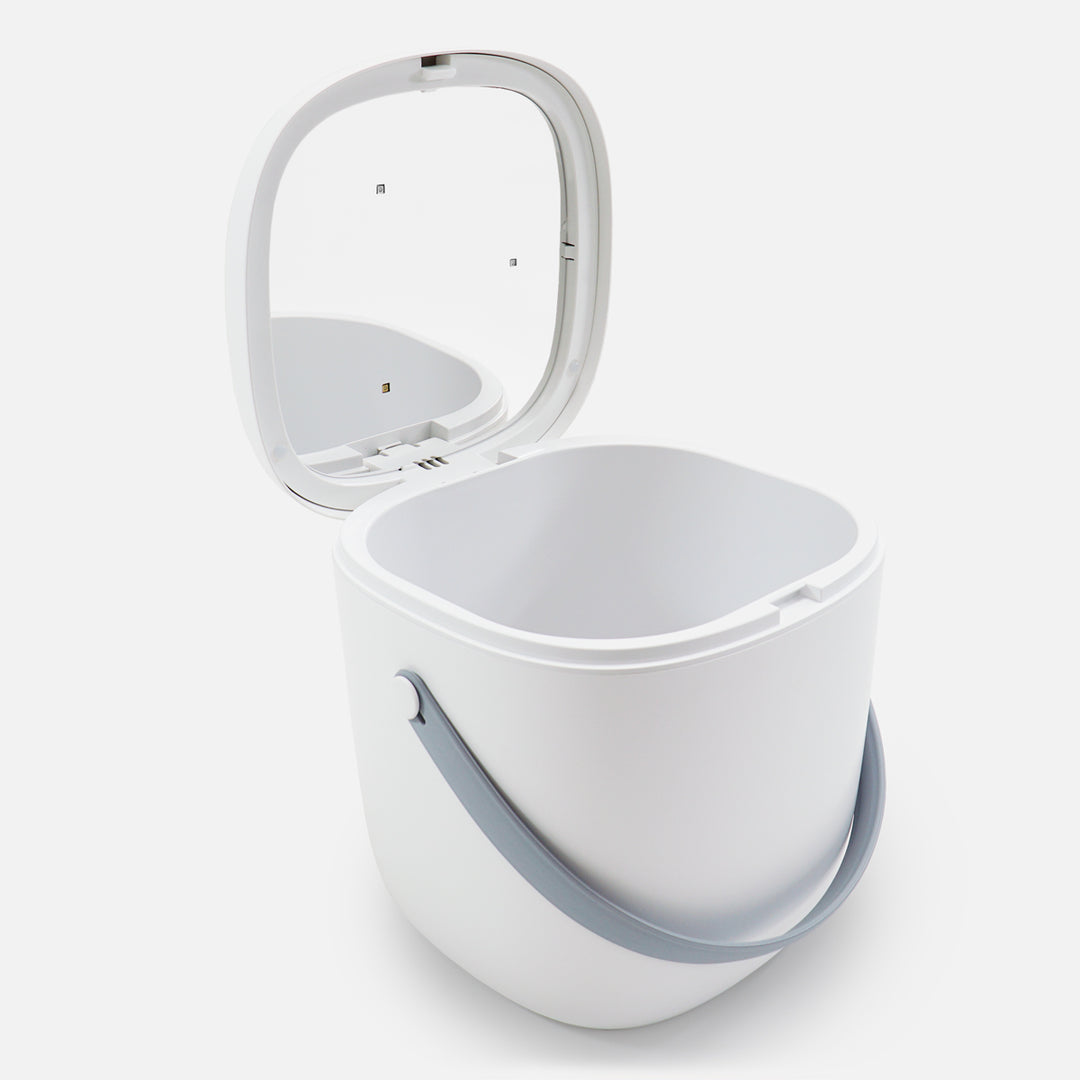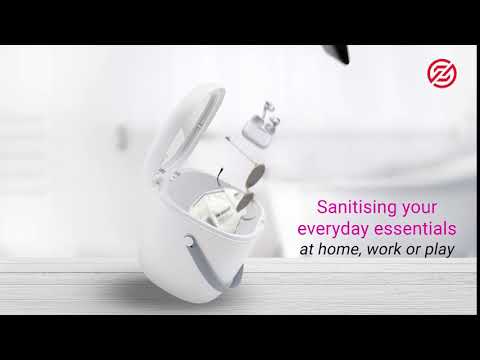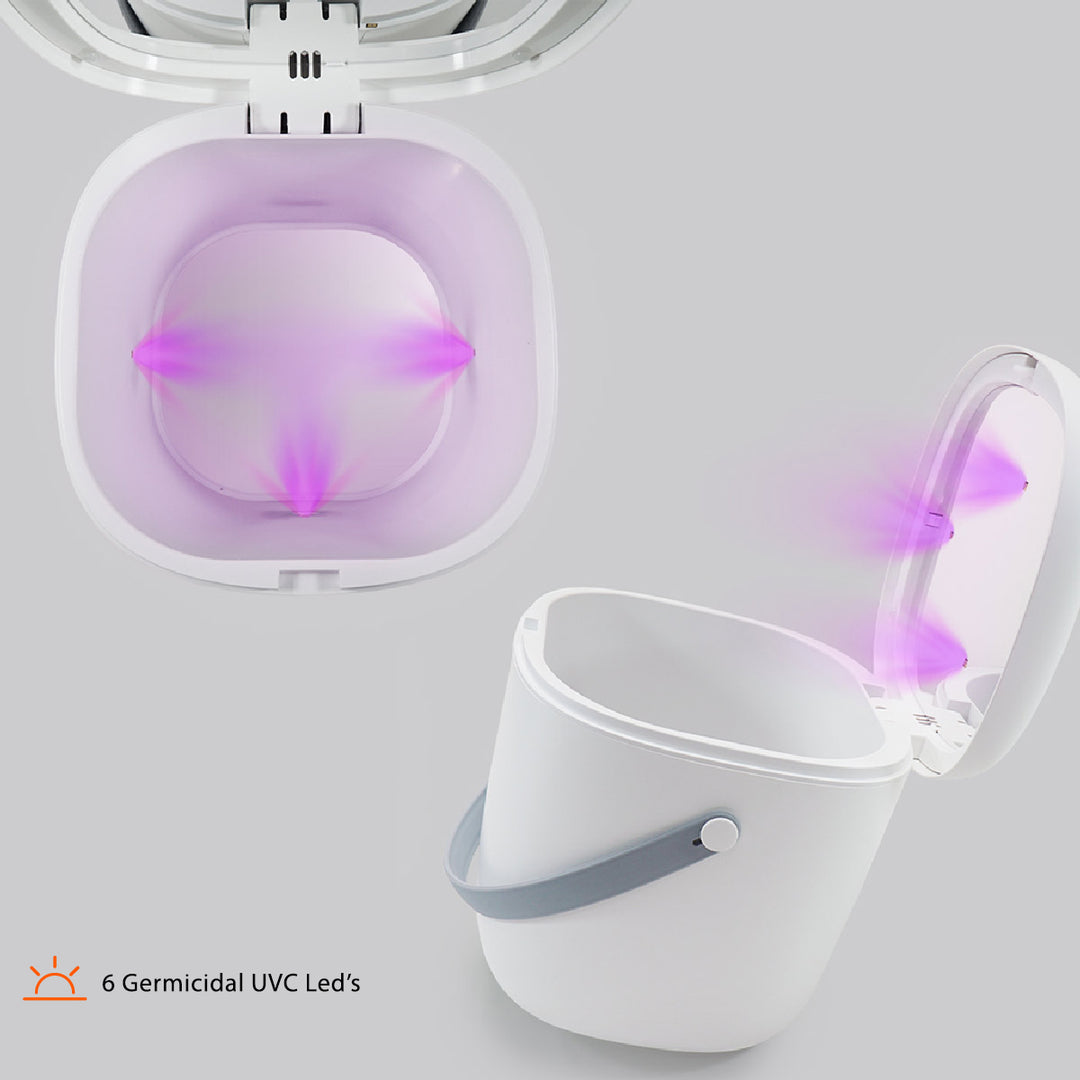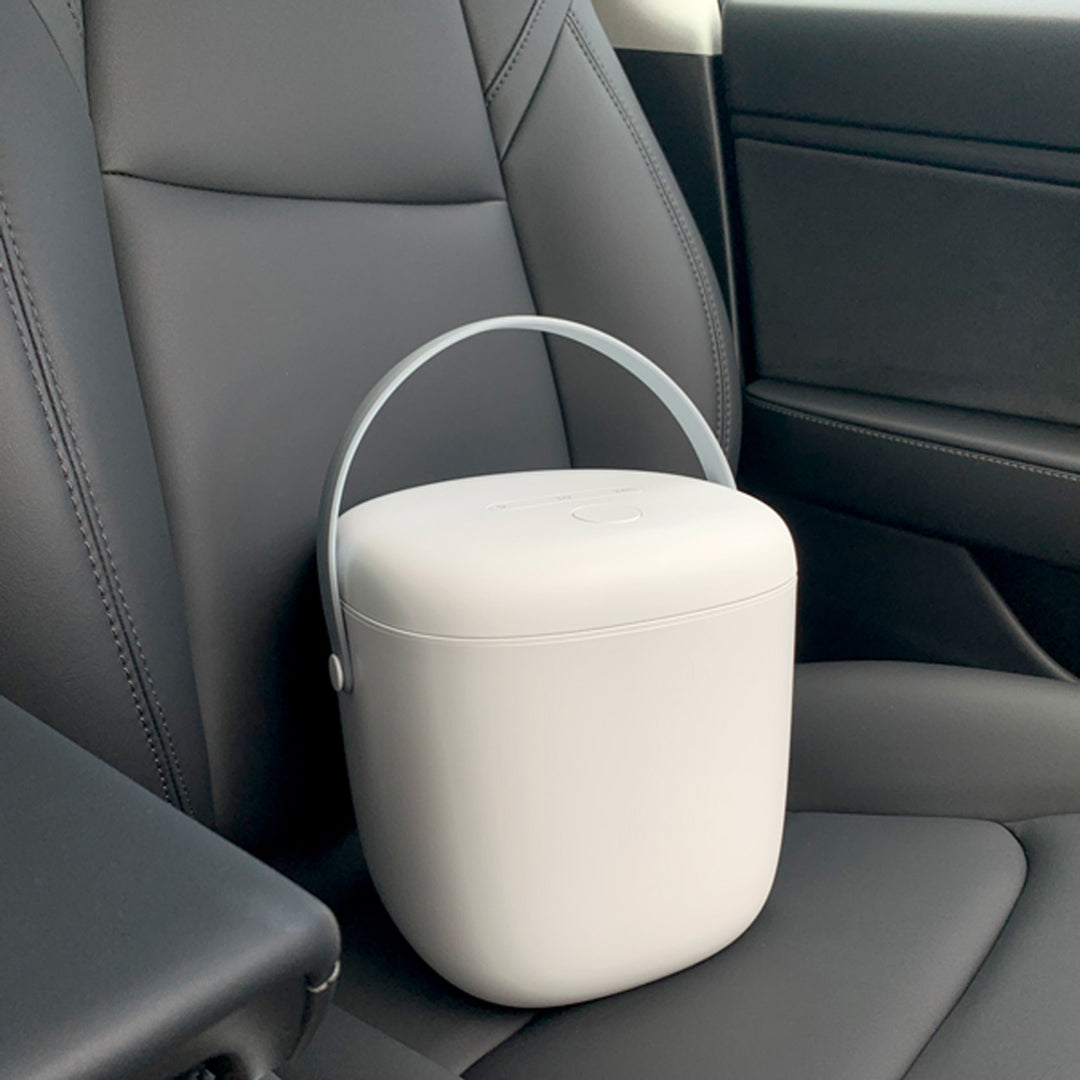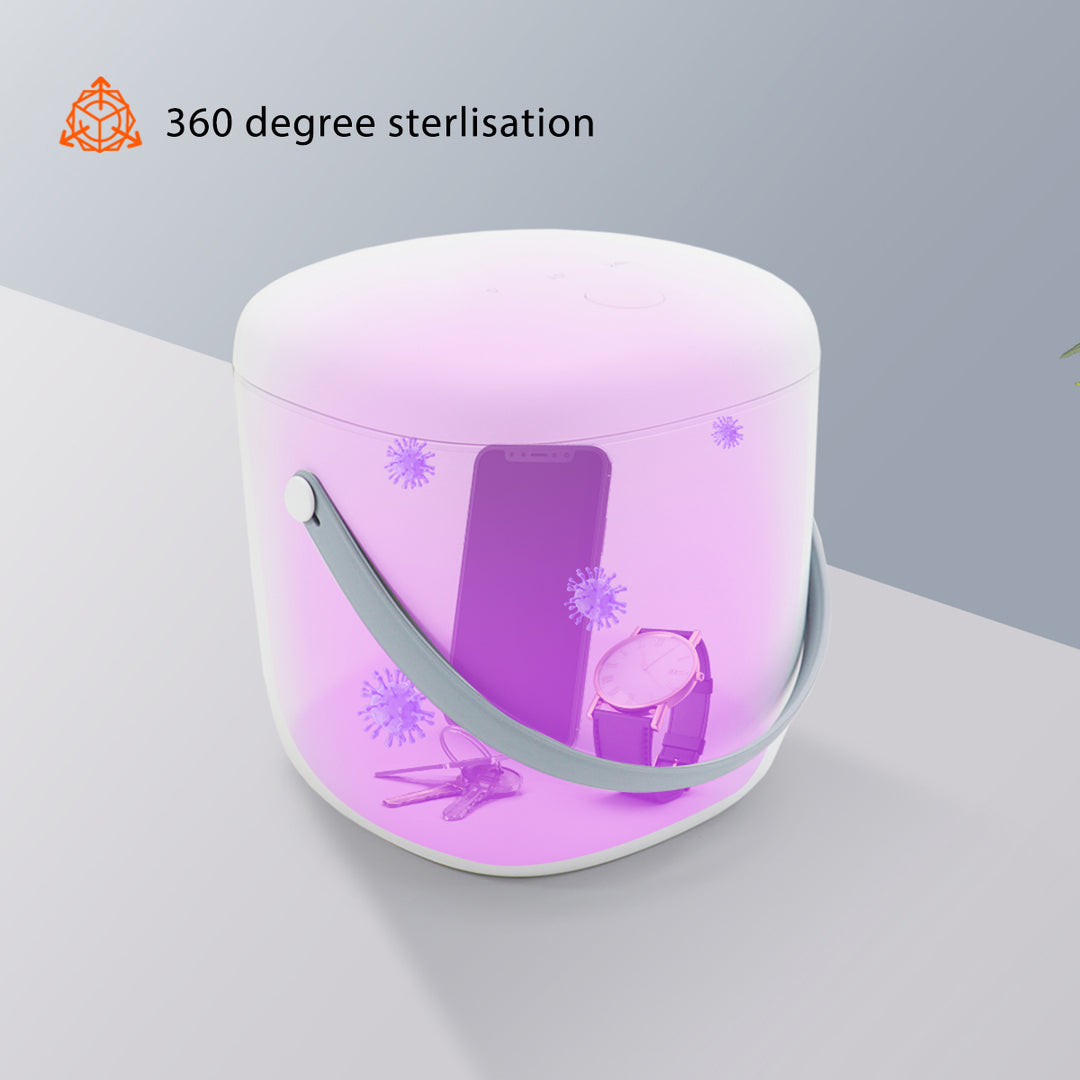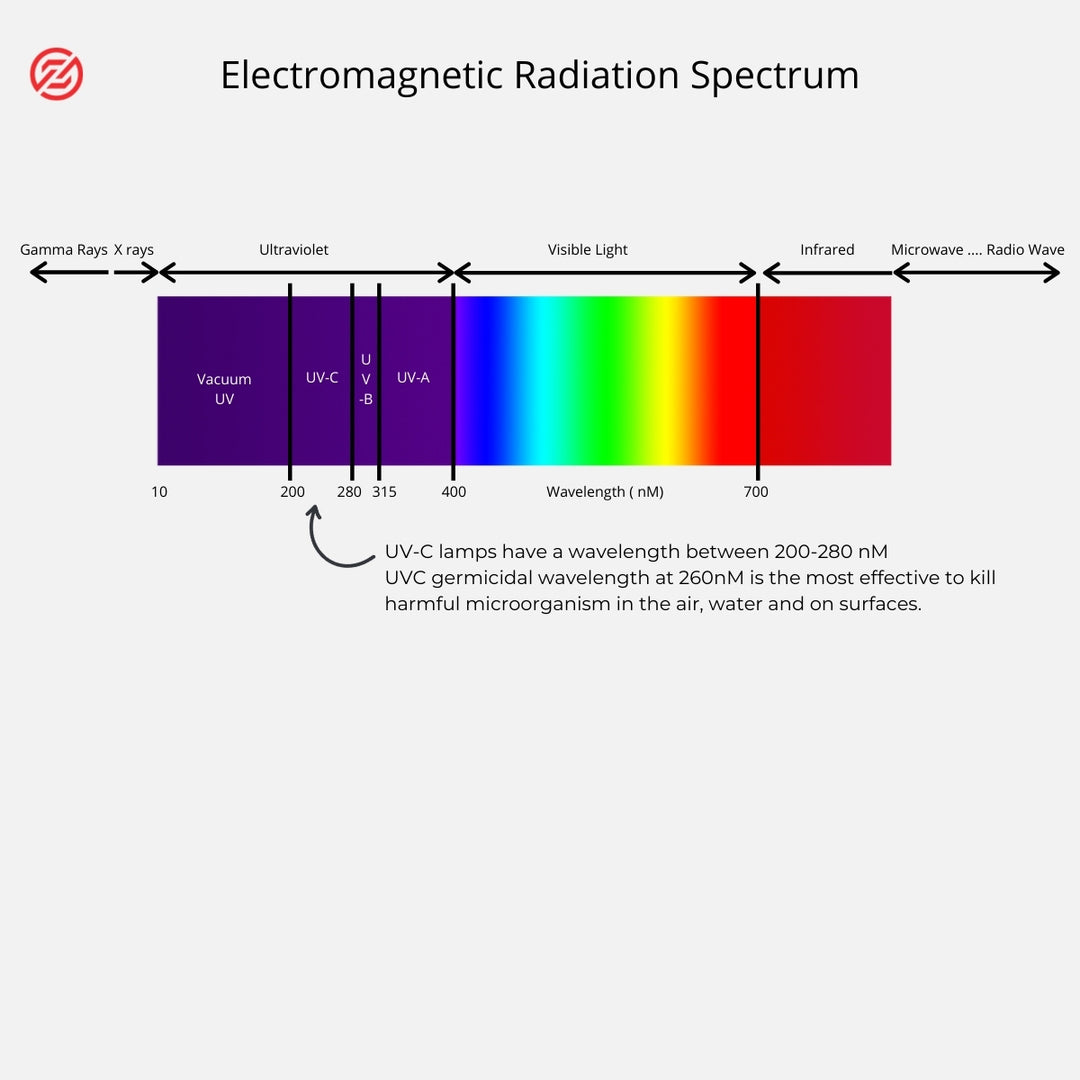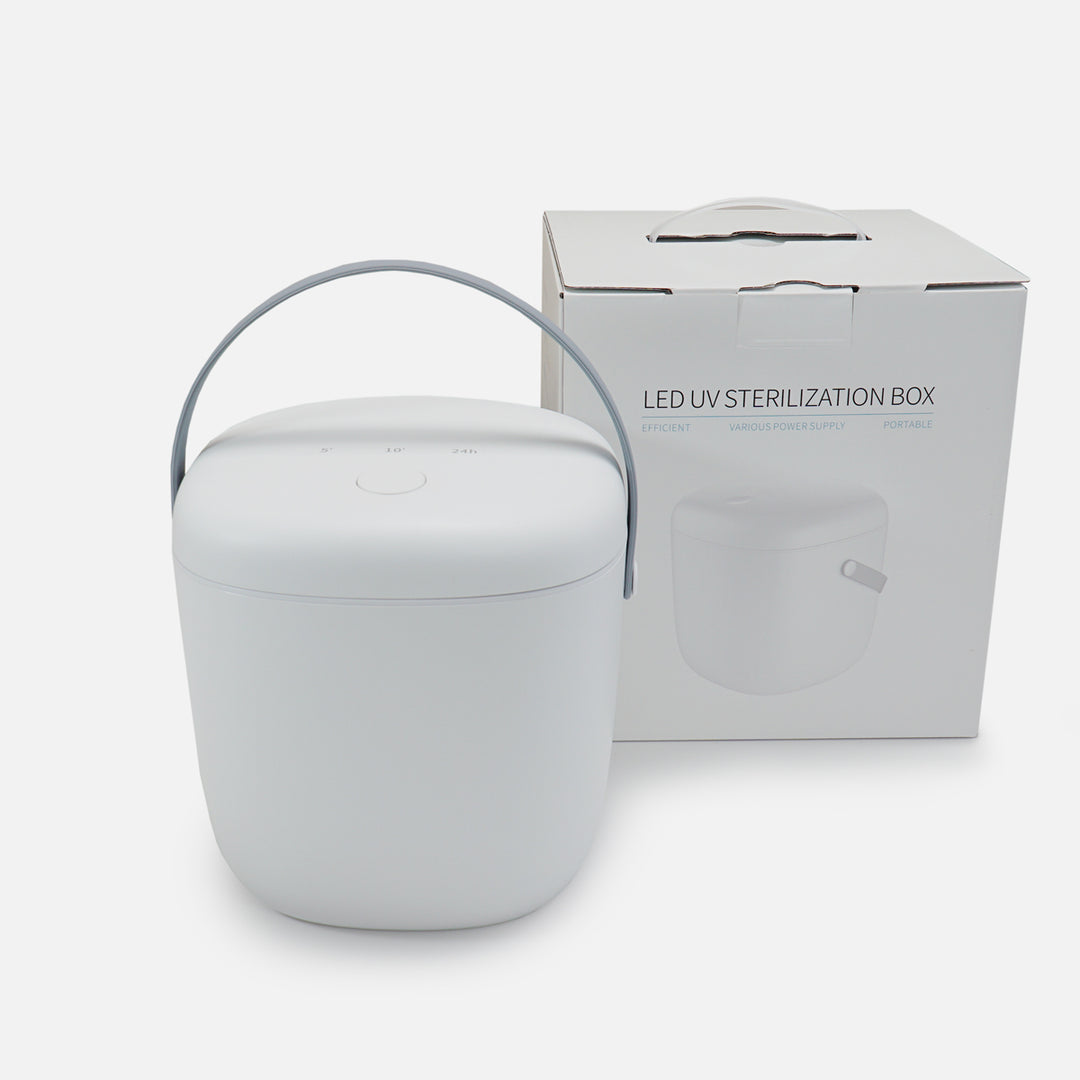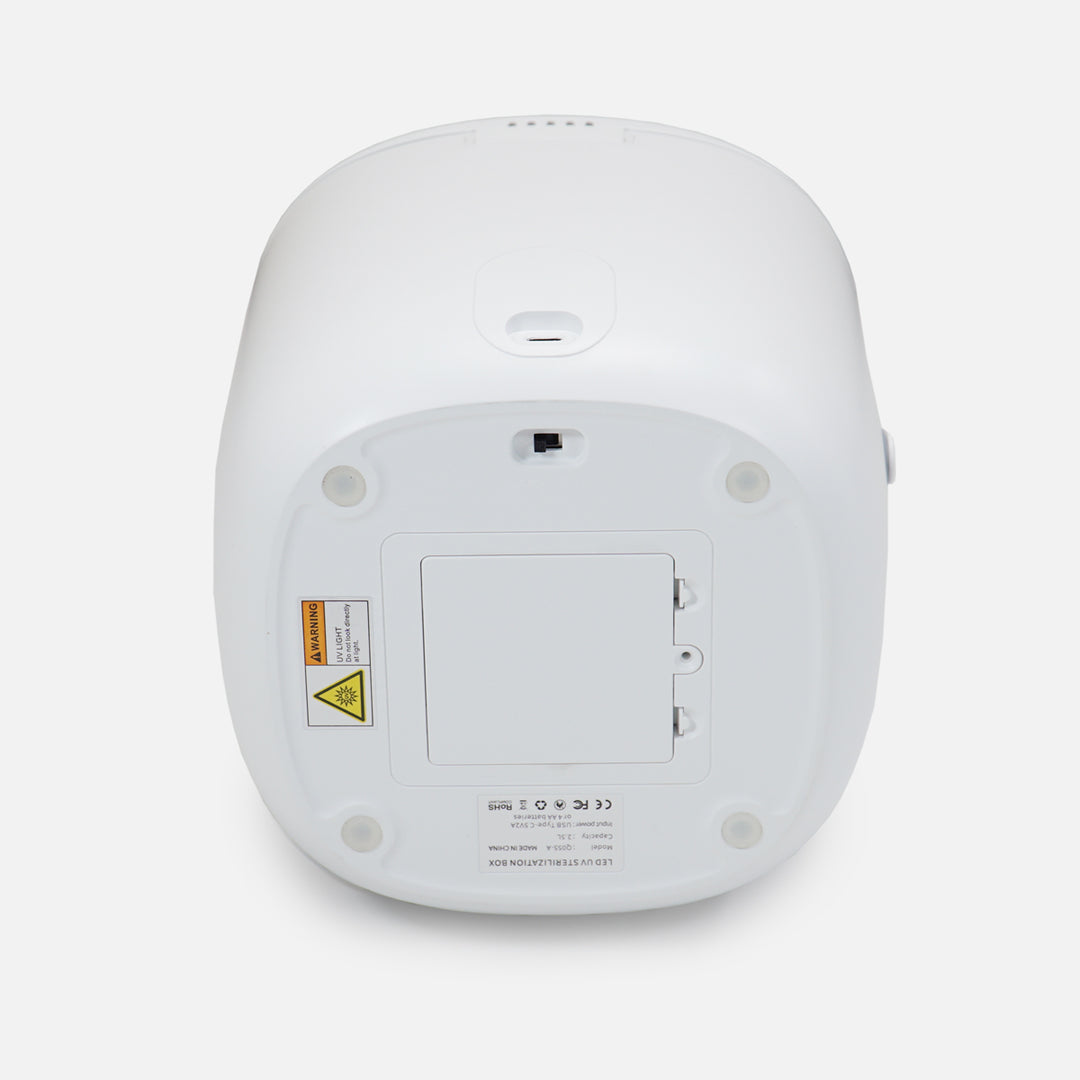 UV Sanitiser Home
Regular price
$165.00
Sale price
$83.00
/
In stock, ships from Melbourne in 1-2 business days

Free Shipping over $70, AU & NZ. We ship worldwide.
---
Eliminates 99.9% of germs & bacteria
Fast & effective sterilisation in 5 or 10 minutes
High-powered UV-C germicidal LEDs
Generous capacity, designed for household items
Finally, a large UV sanitiser for your home that is quick and effective, killing 99.9% of germs & bacteria
It is important to clean high-touch household items, especially when there is illness in the family or community. Objects that are taken out of the house are exposed to added risk. We need to sanitise them regularly otherwise we could be exposing ourselves and our families to dangerous germs and bacteria without realising it.
You can thoroughly wash your hands, only to reintroduce the germs you just cleaned off by picking up your phone or wallet. The Zoomlite UV Sanitiser Home is a safe and efficient way of cleaning these items, without the need for harsh chemicals or an endless supply of disposable wipes.
360° clean - sanitises all exposed areas - which can be difficult to reach when wiping by hand
Home size - generous size allows for sanitisation of bottles and other household items (to approx 18cm length)
Multiple cycles - choose from quick 5 minutes, a strong 10 minutes or a 24 hour deep clean cycles
Battery or mains powered - charging adapter & cable included, or use 4x AA batteries (not included) for portable use
Energy-saving - auto switch-off saves power by shutting off at the end of each cycle
Lightweight and portable - the attached carry handle makes it easy to bring your sanitiser wherever you go
Dimensions: 20 x 19.5 x 19.5 cm
Weight: 1.16 kg
Material: ABS Plastic + Stainless Steel + Silicone.
More Info:

Required Input: 5V/2A (min), (USB Adapter/charger included) or 4x AA batteries (not included)
UV-C Light Output: 6 x 6mW
UV-C Wavelength: 260-280nm (6x UV-C LED lights)
UV LED lifetime: 10000h
Effective Germicidal Dosage (min) 30mJ/cm2. Based on 3 UV-C lights in top lid only. The 3 UV-C lights positioned around the periphery of the unit will increase the effective dosage
Note: We do not currently have a way to test its effectiveness against COVID-19 yet.

Warranty: 1 year warranty against manufacturing defects covering materials and workmanship
Origin: China
UV light has three wavelengths: UV-A, UV-B, and UV-C. UV-C light is a short-wavelength ultraviolet light that breaks apart germ and virus DNA, leaving them unable to function or reproduce. UV-C light does not reach the Earth as our atmosphere blocks it. This light is harmful to our eyes and skin with prolonged direct exposure. The UVSAN Home has a built-in safety feature which switches off the UV-C light as soon as you open the lid to protect you from being exposed to the light inside.
The Zoomlite UV Sanitiser Home has a large interior so that you can clean phones, remote controls, toothbrushes, toys, jewellery, hand-held games & electronic devices, face masks, hair & makeup brushes, baby bottles and more. Anything that fits can be santised with the Zoomlite UV Sanitiser Home. For best results, don't stack items on top of each other. The light needs to reach each surface to clean it.
Yes it is completely safe to clean your phone, remote control, electric toothbrush and other electronic devices with a UV sanitiser. It utilises UV-C LED technology similar to that used in medical applications to prevent infection. The oils from your hands are more likely to damage the chip and magnetic strip of your credit card than UV light.
All orders are shipped from Melbourne, Australia. We always carry items in stock in our Melbourne warehouse except in the following cases - when we are launching a new product and allow customers to pre-order; when stock has sold out and we are expecting new inventory. When stock is not available the product listing will display a flag telling you that you can pre-order your UV Sanitiser.
To protect you, when the lid is opened the unit switches itself off.
Opening the lid will stop the sanitisation process so that you can access your items. You can take out your item immediately and start using it. You will need to close the lid and set the cycle again to restart the cycle.
The process of cleaning your item is invisible, so it is difficult to know if your item is clean just by looking at it. Extensive testing has been done in laboratories to ensure that the UV Sanitiser Home does kill germs and bacteria. You can
read the test results here
. The UV-C lights have a lifetime of 10000 hours so should be working for many years to come. To check if your lights are working you can place a recording device (such as your phone) inside the sanitiser when it is running, then watch the video to ensure the lights are lighting up. If your video shows that the lights are not on, check that you have the correct power source plugged in (10w - 5V/2A min). Note that older iPhone wall adapters are only 5V/1A and will not be sufficient to power a UV sanitiser.
UV-C light does not remove dirt. Instead, it sanitises surfaces and breaks down the DNA of harmful bacteria and germs. Any visible dirt should be wiped off with a soft cloth before sanitising to ensure the UV-C light can access the surface of your items.
Disinfectant wipes can't get to the crevices of your smartphones (e.g charging port, speaker holes, etc). Disinfectant wipes and other chemical cleaners are also an ongoing cost to purchase, and sometimes difficult to find when demand is high. Disposing of wipes has also caused considerable problems to plumbing and sewerage systems when flushed, and upsets the eco-system of landfill when binned.
This UV Sanitiser Home is designed for use on your personal items. The UV lights only function when the unit is closed & the sanitisation function is switched on, so there is no exposure to your skin. In fact, it has an automatic shut-off feature so that if it is opened while the UV lights are on it will turn itself off to protect you.
UV-C light has been found to be effective against some viruses, including SARS and H1N1. The novel coronavirus behind COVID-19, SARS-CoV-2, isn't available to commercial labs to test individual products for their effectiveness.
Your order will be sent within 1-2 Business days from our Melbourne warehouse.
Please refer to your shipping confirmation email to track your order. If you have any questions, please contact our Customer Care team anytime!