Heading off on a camping trip?
Camping is an amazing way to get out into the wilderness and experience nature. Roughing it has a charm all of its own, but it comes with a few pitfalls. You need to bring everything with you, and often buying things you've forgotten is difficult, time-consuming and comes with a premium price tag.
Be prepared with our Ultimate Camping Packing List.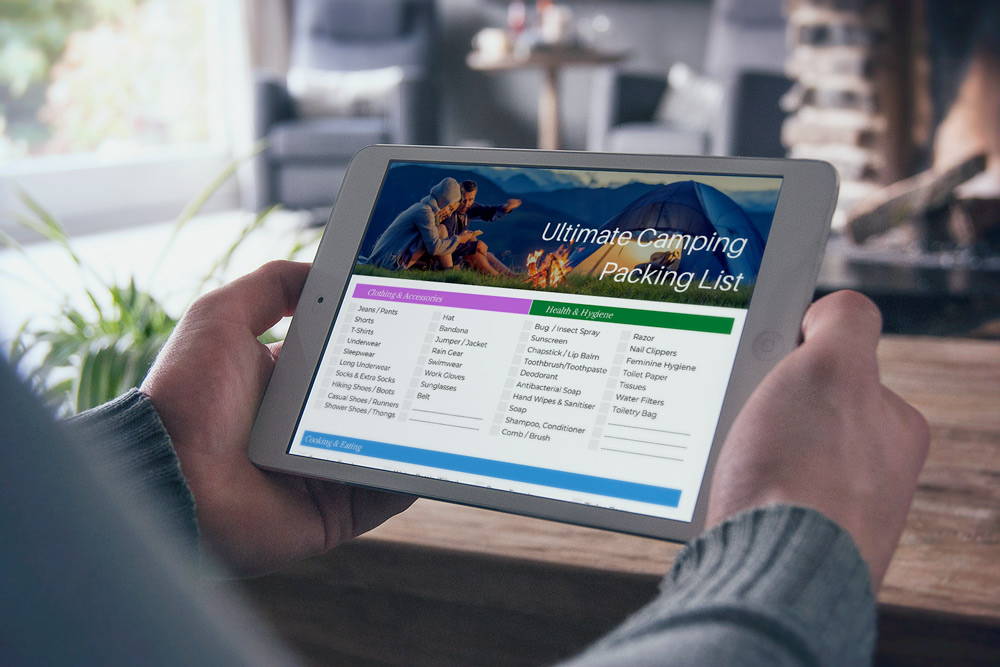 You explore how the world's top minds think and interact with the world. This is known as their Models of Reality.
You discover their daily habits, and the practices they use to perform at their peak. These are called their Systems for Living.
These positive traits are then 'installed' into your subconscious mind, in 60 minutes or less - leaving you deeply transformed.
Not every trip needs every item, so go through our comprehensive list and highlight what you need.
Bringing it with you is also a great way of making sure you don't leave anything behind!
Save it, print it and share it with family and friends. We hope you find it useful!
What travellers are saying...
"Many thanks for emailing me the ultimate packing list - it will be great.
I have always made lists for packing but this one is the best! We are travelling overseas soon so it will be very helpful."
"Your packing list has been amazingly helpful. I will examine your other tips over the coming days. 9 Sleeps to go! "
"Tk you Loving the list and will help very much when packing in a few months ."
"Thanks so much...I've been meaning to make list for years and now you have done it for me ."