Why do tens of thousands of travellers
LOVE Packing Cubes ?
Why do tens of thousands of travellers
LOVE Packing Cubes ?
TRAVEL PACKING CUBES WILL CHANGE THE WAY YOU TRAVEL
Luggage packing cubes are the perfect way to maximise your suitcase space and stay organised. Think of them as drawers in your suitcase. Sort by item, weather or destination so that you know exactly where everything is.
Your best travel accessory
Your best travel accessory
Why should you use Packing Cubes?
Make Packing & Unpacking a breeze!






Easily Identify Your Packing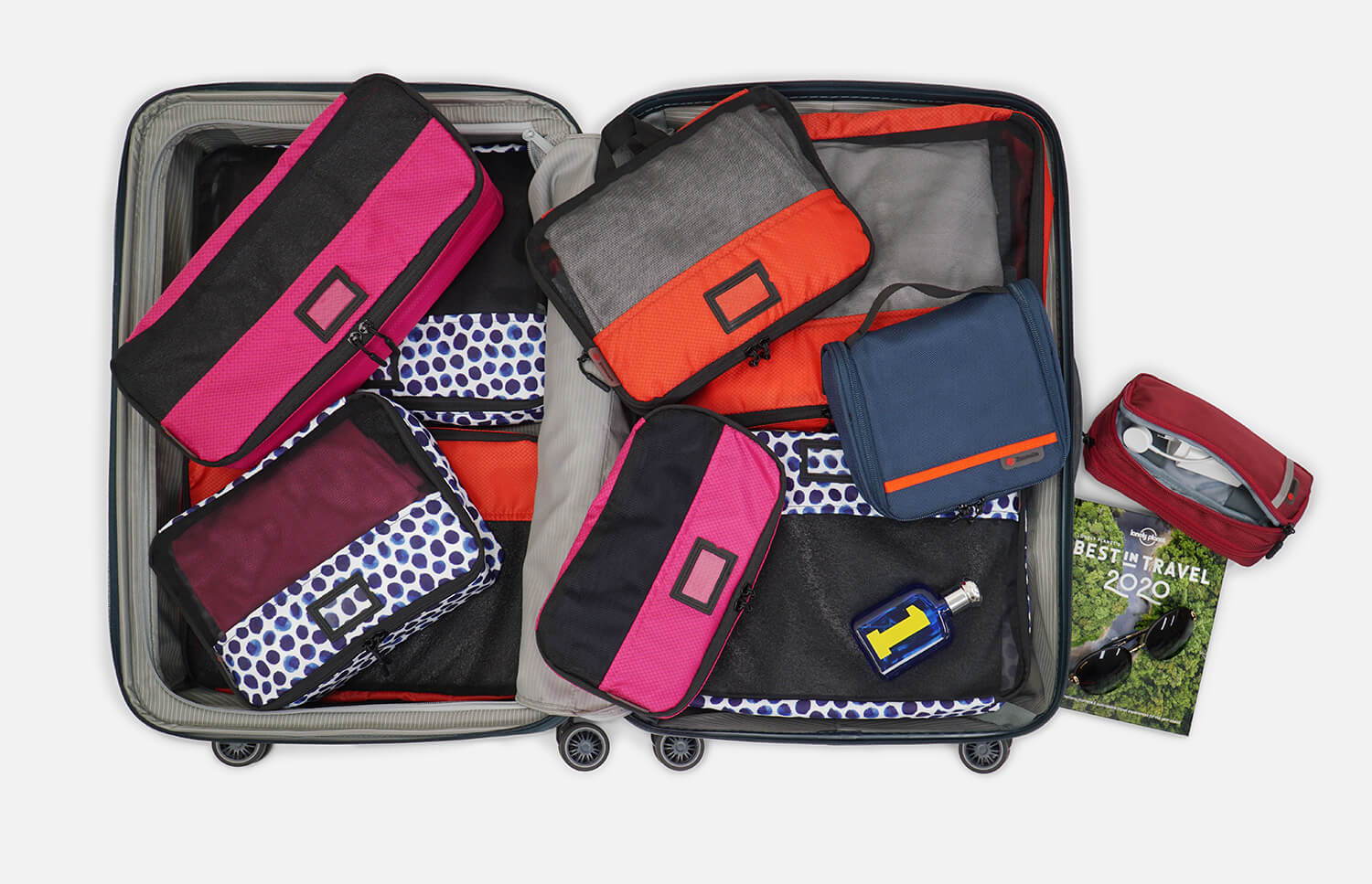 Finished seams and quality materials mean Zoomlite packing cubes will last
We offer the most colour and print options globally in packing cubes

A large assortment of sizes guarantees you great fit for all your packing needs

Identify contents quickly through the see through breathable mesh panels.

We offer unbeatable value bundles that are guaranteed to save you $'s
Completely Personalise Your Travel Packing
Choose from 7 sizes and over 15 colours and prints to completely personalise your packing.
In fact our current collection comprises of 137 different packing cube variations.
Choose different colours to pack by day, activity or colour code according to family members.
The possibilities are endless.
.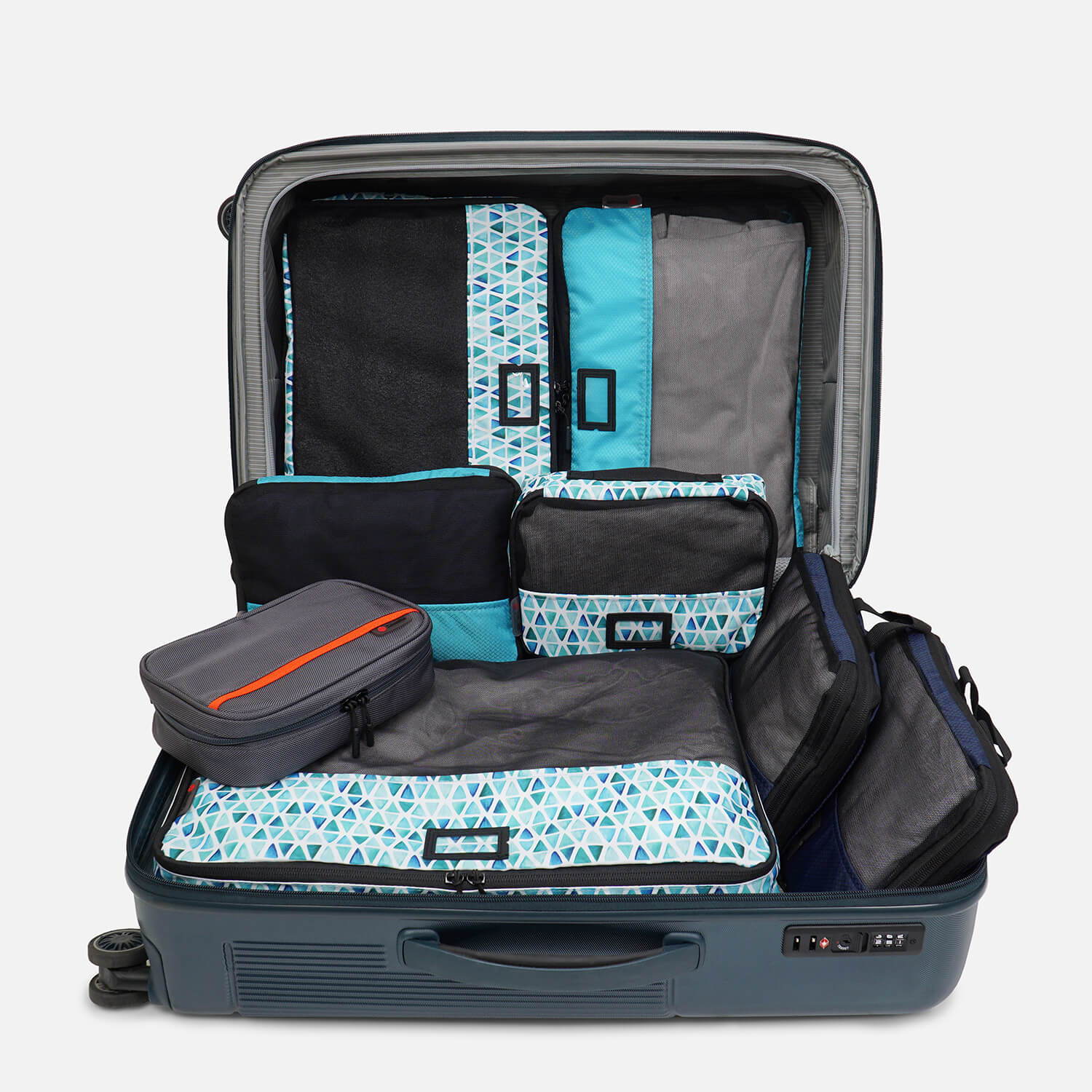 Packing Tips for Travellers
Always use a Packing List to plan your packing

Find out your airlines baggage policy

Use your carry on allowance wisely, check our what personal items you can take as well as a carry-on bag

Always use packing aids like packing cubes and garment folders

Roll your clothes instead of folding them

Check in your essentials and valuables

Invest in a lightweight suitcase


Only pack clothes that will go with everything. Stick to neutral colours appropriate for the season
Here's what some of our insiders say....
We have received thousands of 5 star reviews
Exceeded expectations
"I bought the 10 pack of cubes for a five-week trip to Europe staying in various cities. Yes, I had read the reviews, which were all positive, but what happened next came as a complete surprise.

The ease and pleasure of packing and organising my suitcase are beyond belief. Everything has its place, is within easy reach and nothing else gets messed up. The cubes are exceptionally well made, with smooth double zippers and of a strong lightweight fabric. I now cannot imagine travelling without them ever again. In one word indispensable!"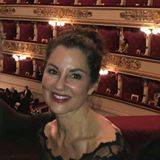 Invest in these now!
"I had been procrastinating about packing cubes for awhile and knew there were many price points and product quality options to choose from. I'm so glad I bought Zoomlite 10 piece. I received them the day after ordering! And they were in use within days. It has totally transformed packing and also the dreaded unpacking process, especially as I'm on the move at the moment. The fabric is lightweight but sturdy at the same time and the zippers work like a dream.The size combination is also perfect for everything you need. I'm wondering how I ever lived without them."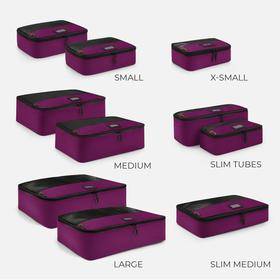 Awesome product
"Bought the cubes for a trip to New Zealand. They were perfect for keeping everything in an orderly fashion. We travelled around by hire car so knowing what clothing was in which cube saved pulling everything out. Highly recommend."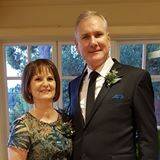 Best packing idea, Ever
"Packing cubes are wonderful. It was so easy to pack our clothes and get them comfortably into a medium size suitcase for the trip we have just got back from. The cubes are light and so easy to zip and unzip. I have now bought a set for our daughter."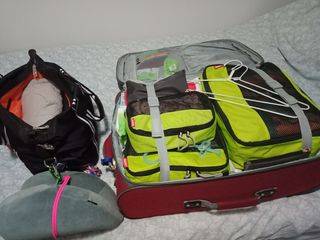 Virginia K.
NSW, Australia
Experience the Zoomlite difference
What You Get When You Order From Zoomlite
Customer Service

Got a question? Call our friendly and knowledgeable customer service on 1300 785 040, Mon-Fri 10AM - 5PM AEST 


Secure Shopping

Pay securely using PayPal or Stripe secured payment gateways. All major credit cards accepted


Easy Returns

Not happy? Return your purchase within 30 days for a refund. 100% satisfaction guaranteed


Quick Despatch

All orders are shipped within 1 business day from our Melbourne warehouse. Free Shipping on orders over $50 to Australia & New Zealand. Free worldwide shipping over $100
Frequently Asked Questions
Your Best Packing Cube Options
There are 5 standard sizes available - X-small, Small, Slim-Medium, Medium and Large along with 2 slim tubes. An added bonus of the Zoomlite cubes is the generous depth of the cubes. See the product page for dimensions of each cube. We also have specialty cubes to help complete your set.
Are packing cubes going to add to my luggage weight?
No, the cubes are made from extremely lightweight tear resistant nylon. They weigh between 60 grams to 130 grams each and will not burden you down with excess baggage fees. Most people find that packing cubes help them plan better and cut weight from their suitcase.
How are packing cubes different to packing cells?
Packing cubes and packing cells are different names for the same thing - luggage organisers.
How many packing cubes do I need?
Well that depends on the size of your luggage and the duration of your trip. A good way to start is to get a starter set consisting of 4 cubes or the Globetrotter bundle of 10 cubes for longer trips.
How many packing cubes can I fit in my suitcase?
That depends on the size of your case or luggage. It is very hard to give a one fit solution for all, as each traveller's needs are different. Besides which, each manufacturer offers luggage in different sizes. We have a guide here to illustrate a scenario for the most common suitcase sizes. Actually it is like playing the game of Tetris - you can have several combinations of sizes that can fit inside the same case.
Zoomlite packing cubes are extremely durable and will last for many trips to come. We only use quality materials in the construction of these nifty cubes.