Small baby? Lots to pack!

 
A holiday with your baby means packing a lot of stuff!
Be prepared with our Ultimate Baby Packing List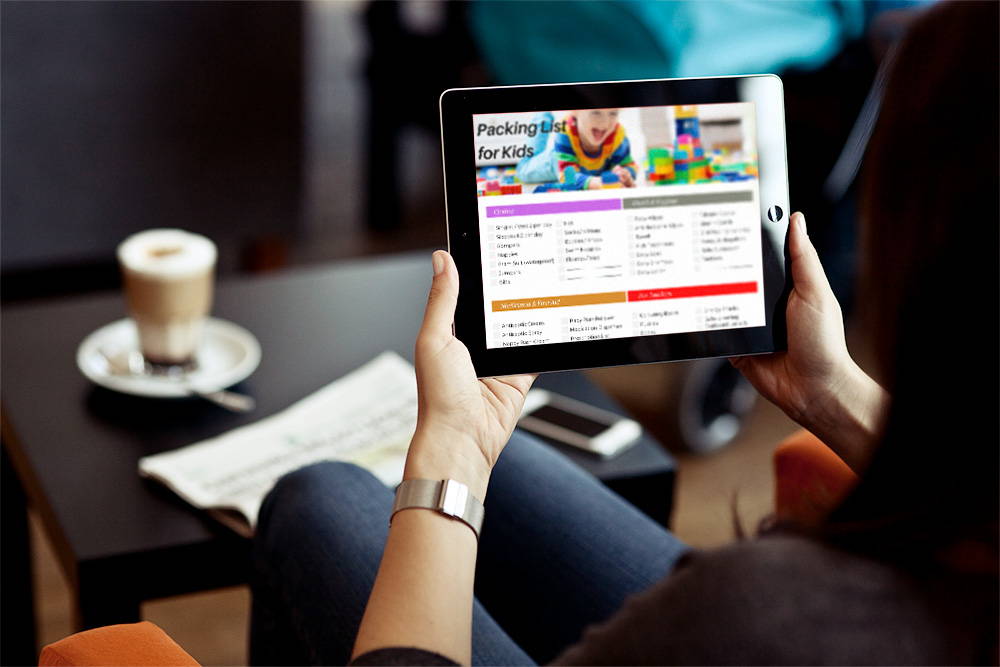 You explore how the world's top minds think and interact with the world. This is known as their Models of Reality.
You discover their daily habits, and the practices they use to perform at their peak. These are called their Systems for Living.
These positive traits are then 'installed' into your subconscious mind, in 60 minutes or less - leaving you deeply transformed.

So, you're ready for the ultimate baby challenge – travel! Our Ultimate Packing List for Babies & Toddlers will help get you organised, taking the stress out of packing, and giving you peace of mind.
Plan ahead for your trip so that travelling light is much easier - don't let your luggage (or excess baggage fees!) weigh you down

Pack everything you need - never forget any essential items again (because running down to the shops is never "quick" or "relaxing" with a little one in tow!)
Prepare for a destination that you've never been before. This is an all-inclusive list of travel items that will help you pack no matter where you plan on going

Travel with peace of mind by packing everything you need - from medication and toiletries to important documentation and travel aids
Simply check off the items that are best suited for your upcoming trip and customise it by adding any items of your own.  
Save it, print it and share it with family and friends. We hope it helps streamline your trips, leaving you more time for fun and making memories!
What travellers are saying...
"Many thanks for emailing me the ultimate packing list - it will be great.
I have always made lists for packing but this one is the best! We are travelling overseas soon so it will be very helpful."
"Your packing list has been amazingly helpful. I will examine your other tips over the coming days. 9 Sleeps to go! "
"Tk you Loving the list and will help very much when packing in a few months ."
"Thanks so much...I've been meaning to make list for years and now you have done it for me ."