An Unravelling: 20 Destinations for 2020
Top 20 Destinations
for 2020

A new decade opens, yet much of the world is yet to be unravelled. For the perpetual wanderlust, common itineraries have lost their glimmer, except for the staple favourites: beaches, nostalgic castles, and adventurous landscapes. This year, we're forecasting unsung destinations capturing hearts of tasteful travellers. From mountain-carved temples to future-forward cities, here are some of the best places to visit this 2020 -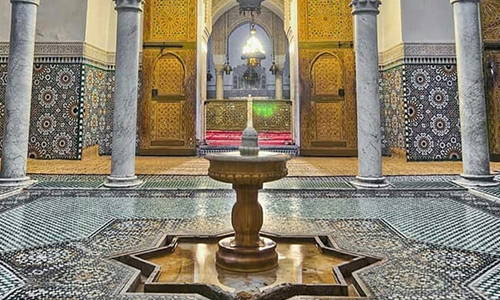 Hop away from the souk-filled city of Marrakech and into the imaginative imperial city, where the grand courtyard sprawls with gardens and fountains, leading to the Mausoleum of Moulay Ismail, former nobleman who established the region. The winding medina streets is filled with dining spots and souks, serving a cultural mix of gracious gastronomy.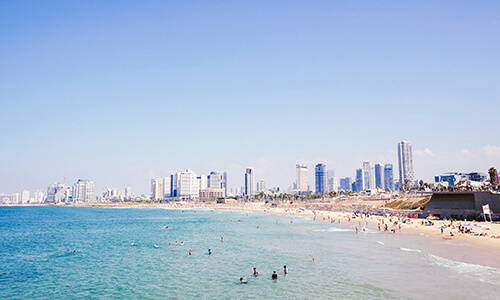 The swanky seaside city is the Mediterranean Manhattan, beaming with a thriving art scene and epicurean escapes tucked inside its metropolis. But despite its cosmopolitan charm, Tel Aviv managed to preserve many of its former treasures, like the historical Old Jaffa, and the art-inspired Neve Tzedek.
3. Maastricht, Netherlands

Sure, Amsterdam's many museums make it a prime highlight, but Maastricht shines no less, thanks to the glorious underground forts the Romans have built. In fact, all eyes are on this city, being the next destination for Europe's grandest art scene in 2020. A thicket of cafes and restaurants make al fresco eating enjoyable.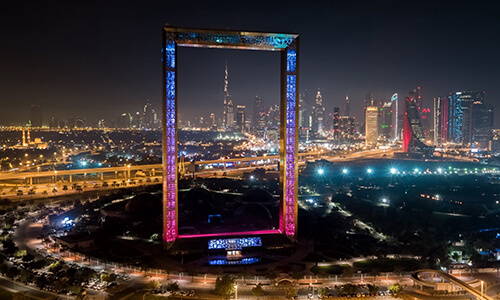 Nothing can be as jaw-dropping as the edgy extravagance of this Middle Eastern city. A mythical haze covers the desert metropolis, still hounded by the shadows of camel riders making their way through the dunes. Burj Khalifa is in a league of its own, but Dubai's historic cities are worth a peek, revealing the city more eloquently than the unstoppable extravagance it emits.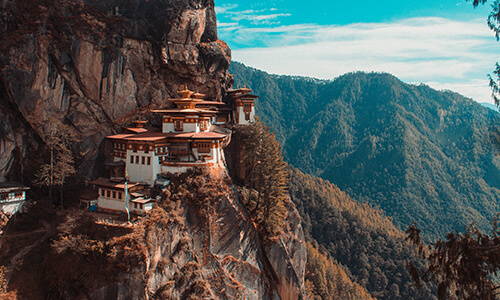 Wrapped in the skirt of mountains and forests, the last Himalayan kingdom preserves its secrets for the most curious seekers to uncover. Monks walk barefoot, praying inside caves, while sacred goembas sit aloof by the cliffs, remaining unchanged as the world morphs anew.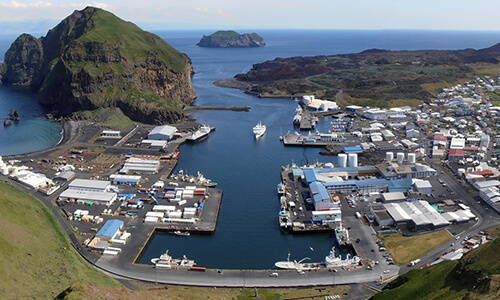 Everyone is off to see the Northern Lights, but other than Reykjavik, Iceland has many more to offer. As the only inhabited Westman Island, the town holds many secrets, including two mythical volcanoes, a grand assembly of puffins, and the country's largest outdoor festival. What to pack: trekking boots, for the grand cone of Helgafell is magnificent to look at after a day's stride.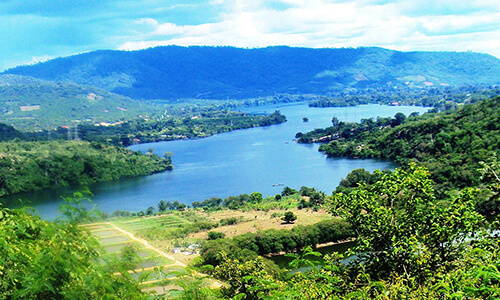 There is no rest here, just continuous gapes at the natural wonders the earth has gifted the land. Fertile fields adorned by rocks create a perfect opportunity for hiking and eco-tourism, made more special with its thriving cultural centre and monkey sanctuary.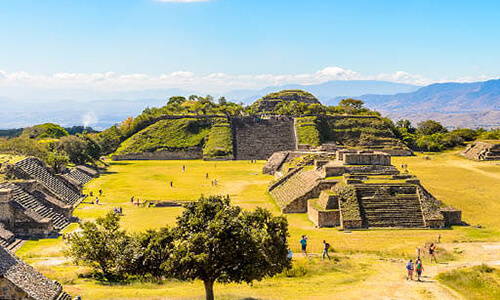 Never abashed with its colours, Oaxaca City takes pride in its Hispanic roots with its captivating spirit. A blooming art scene thrives in its avenues where dapper colonial houses are either superb dining spots or home to delicious mezcals the city is known for.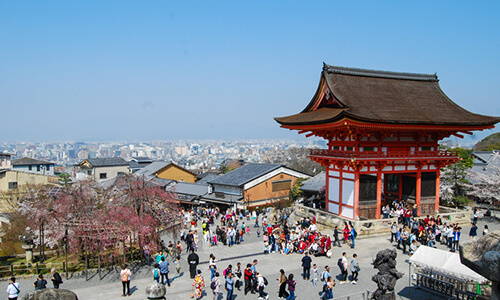 Image: intrepidtravel.com
The once-capital brims with a flood of pink during springtime, as well as the intimidating sight of its grandiose castles now turned to museums. Swanky hotels with meticulous architecture look like art installations, but the best way to experience Japan is through the traditional Ryokan-style inns.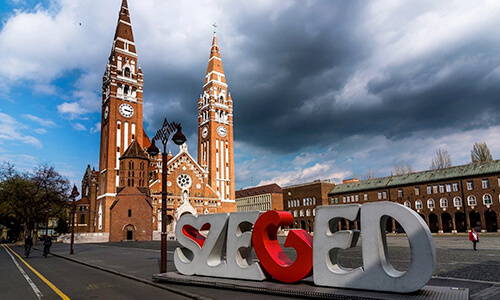 The grand garden of nostalgia sits beside the Tisza River, brimming with steaming thermal baths and dining spaces opposite the wistful Old Town. Its famous landmark, the New Synagogue, is a decadent architecture that reigns superior in any of the world, standing tall with similarly commanding palaces and churches perched within the region.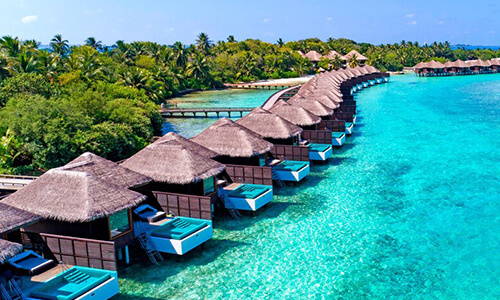 It has never left anyone's bucket-list: sapphire blue ocean spread across dazzling atolls, with elegant villas perched by the shore or on the waters, each of them equipped with extravagant amenities that make the most unforgettable holiday. The tropical paradise does not hold back, whether in nightlife or sublime solitude, for the ocean is a great companion, and the main magic in Maldives.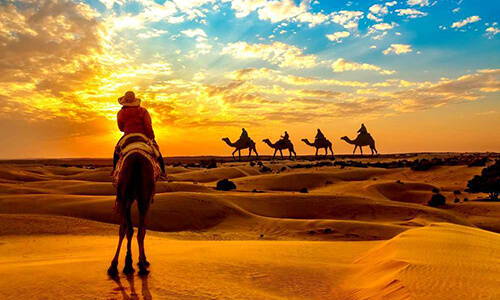 From the sandy horizon emerges a breath-taking fort made of sun-kissed bricks, each of its ninety bastions sprawling under the bright blue sky. Inside, the narrow streets lead to a maze of shops and private inns, with temples on dunes creating a dramatic landscape worthy to be in a postcard.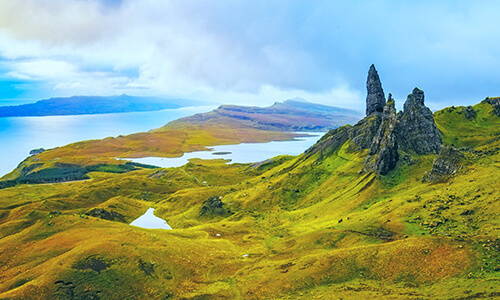 Image: thevikingcentre.com
A textural terrain of mountains and valleys, the isle of Skye tempts wanderlusts with its photogenic landscape. From the sea cliffs to the sharp peaks, there's always an opportunity to snap a picture with nature's rawest beauty.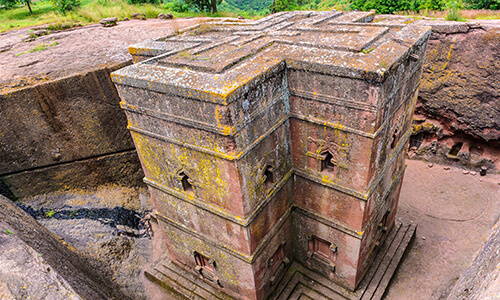 Stone-frozen architecture still simmer with the fragrance of incense, recalling a once-grandiose place of faith carved out into a rust-coloured rock. The World Heritage site welcomes devotees in their white robes, still offering their prayers that echo in the walls.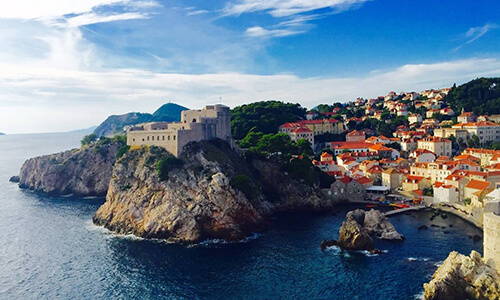 Commanding towers embrace this charming city, as a response to the country's homeland war. The struggle is long gone, but the wistfulness of its medieval architecture still charms the modern-day seeker. At daytime, the sun creates a golden halo over the archaic buildings. At night, the many lights of its flourishing square shine like stars.  
16. Okavango Delta, Botswana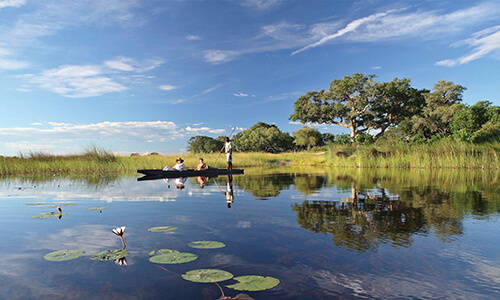 A precious reserve home to many biodiversity, this Botswanan delta is one of the Seven Wonders of Africa. A knot of swamps and lagoons entangle through the region, making a perfect haven for bush elephants, black rhinos, lions, leopards and sable antelopes, among many others. Safari living is less stressful with luxury abodes tucked within the site.
17. Transylvania, Romania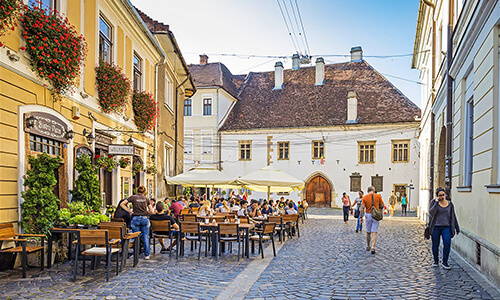 A legend hounds this mountainous region—not the lingering stories about Dracula, but the tranquil beauty of this Anglo-Saxon landscape. The quaint town set against the lush hills is a postcard-worthy site, along with up-close gazes at its many gothic architecture. Despite its pastoral look, Transylvania is a modern city, thriving in future-forward IT and electronics.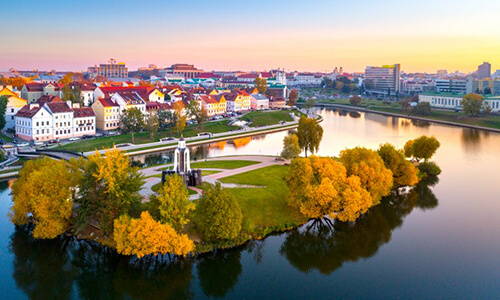 Castles sit beside whimsical lakes, forming a picturesque backdrop along with the lush forests sprawling beside them. Minsk graciously opens its history to who seeks it, and its many decadent offerings to those who want it. Vul Kastrychnitskaya, an art district, boasts of hipster dining spots and grand murals illustrated on the residential blocks.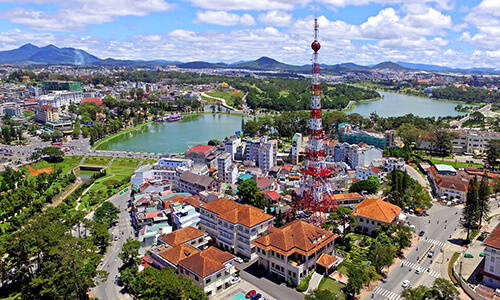 The frenetic energy of Hanoi is a complete irony to the romantic serenity of Dalat, a picturesque village set beside a pretty lake, surrounded with pretty colonial houses and forested regions. Despite its peaceful backdrop, it beckons for adventure: hiking, kayaking, and water rafting, with many opportunities to rejuvenate, thanks to the many spas around.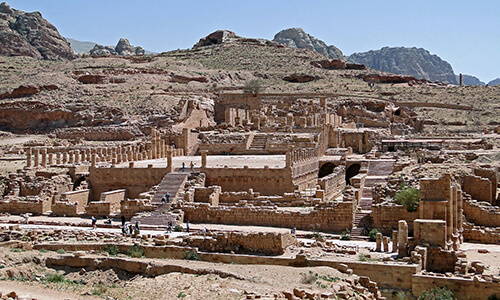 Being awestruck is an understatement, especially at the sight of the grand temple carved out of the craggy stones. It is, most deservingly, a Wonder of the World, preserving stories of bravery and faith that brims in its ancient city despite being veiled in stones.  
Globally renowned cities still have their charm, but hawk-eyed jetsetters are keener to discover gems hidden in the deep. This thrilling journey—exploring deserts, walking through valleys, getting lost in a festive maze—opens up to new experiences. After all, even as time passes by, there remains the joy of discovery.

Have you found a few cities that fit your list?
Want to get your packing sorted for your next trip?

Join 10,000+ other travellers and get organised with
the Ultimate Packing List!
---